YSL launches a new NFT collection for its Black Opium perfume
Do 26 Jan 2023 ▪
6
min de lecture ▪ par
On January 30th, Yves Saint Laurent Beauty will launch a two-part web3 campaign "Black Opium: The Night Is Ours". The first chapter is an NFT drop comprised of 2014 "YSL Beauty Night Blocks," a tribute to the year of creation of the Black Opium fragrance. The collection features two exclusive block designs, one of which is an ultra-rare edition co-created with the YSL Beauty community. The ambition of this drop: foster user engagement by linking the purchase of a physical product to earning an exclusive digital collectible. In addition to holding value, it establishes an exclusive relationship with the brand.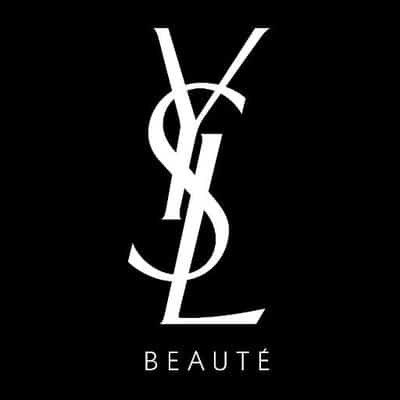 YSL BEAUTY, A COMMITTED BRAND WITH A PIONEERING SPIRIT IN WEB3 
YSL Beauty is not new to the game. The brand has already built a community of 24,000 NFT* holders from its previous drops, the "Golden Blocks" and "Pride Blocks" drops, thanks in part to its partnership with P00Ls, a native web3 platform. The shared enthusiasm has come from both the brand's fans and the crypto savvy. 
Additionally, this initiative is closely linked to its commitment to the prevention and fight against intimate partner violence. During the 2nd chapter of this Black Opium campaign, all revenue generated by the NFT sales will be donated to partner charities of the Abuse Is Not Love program. 
WEB3 TO HARNESS THE POWER OF THE COMMUNITY
YSL Beauty has always been an actor of change, a pioneer in the world of beauty. Once again, the brand is pushing the boundaries by leading the way into a new technological and cultural era. 
By leveraging the power of web3, YSL Beauty intends to further nurture its already highly engaged community and promote a co-creation mindset. A one-of-a-kind power that is yet to reveal all its secrets… 
*All Yves Saint Laurent Beauty's NFTs are minted on the Polygon blockchain via Arianee protocol. The YSL Beauty wallet, which allows users to collect and secure their NFTs, is available for download from iOS and Android stores. More information available at web3.yslbeauty.com/nightblocks
THE FIRST DROP: YSL BEAUTY NIGHT BLOCKS 
An engaging experience integrated in the Black Opium purchasing path 
YSL Beauty is innovating with these NFTs gifted upon the purchase of a Black Opium fragrance on the yslbeauty.com online store in France, the United States, United Kingdom, and Australia. Shoppers will receive a newsletter inviting them to download the YSL Beauty wallet app and directly claim one of the 2014 exclusive NFTs – either the original or an ultra-rare edition. 
"This latest release within the "YSL Beauty Blocks" collection enables us to embark a new audience into web3, true to our promise to make this new usage more accessible, and to test the potential of NFTs when integrated into an online shopping experience." Diane Hecquet, Chief Digital and Marketing Officer Yves Saint Laurent Beauty. 
Two block designs inspired by the Black Opium Universe 
The original "YSL Beauty Night Block", will be minted in 2000 units. Hypnotic and minimalistic, it captures the essence of the Black Opium Eau de Parfum universe and celebrates its signature codes: the night and glitter. 
The second design is an ultra-rare edition only available in 14 units, it features the newest addition to the fragrance franchise – Black Opium Le Parfum. The name is voted by the brand's Instagram and Twitter communities to capture their vision of the Black Opium night.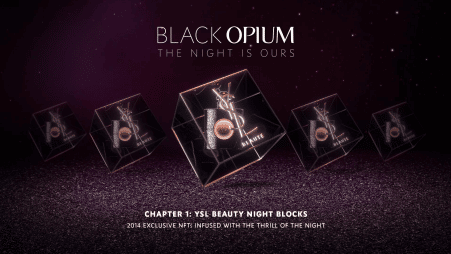 Two levels of utility for holders 
All NFTs will grant access to 3 utilities to start with: 
● Access to the private sale of the second chapter of the Black Opium "The Night is Ours" web3 activation 
● A yslbeauty.com gift voucher 
● Access to exclusive content by Nathalie Lorson, the master perfumer of Black Opium Le Parfum. 
Holders of the rarest NFT will also be offered a 90mL Black Opium Le Parfum fragrance and a curated YSL Beauty kit to "Get the Black Opium look." 
THE SECOND DROP: YSL BEAUTY NIGHT MASTERS 
Shortly after Drop 1, all holders of "YSL Beauty Blocks" will be notified on their YSL Beauty wallet for the second drop of the campaign. This chapter, which this time takes the form of a paid drop, is in support of the Abuse Is not Love program and will offer early access to the brand's web3 community during the private sale hosted on web3.yslbeauty.com 
These exclusive NFTs will be designed in collaboration with inspiring female artists, whose names will soon be revealed. 
ABOUT YVES SAINT LAURENT BEAUTY IN WEB3 
In the age of web3, Yves Saint Laurent Beauty has made it its mission to connect with its communities around the world by pushing the boundaries of creativity and technology. The brand is committed to reward their loyalty by offering them exclusive experiences and new activations in partnership with best-in-class web3 players. Many of these initiatives support YSL Beauty's commitment to preventing and fighting intimate partner violence, by offering visibility or financial support to its Abuse Is Not Love program.
Recevez un condensé de l'actualité dans le monde des cryptomonnaies en vous abonnant à notre nouveau service de newsletter quotidienne et hebdomadaire pour ne rien manquer de l'essentiel Cointribune !
L'équipe éditoriale de Cointribune unit ses voix pour s'exprimer sur des thématiques propres aux cryptomonnaies, à l'investissement, au métaverse et aux NFT, tout en s'efforçant de répondre au mieux à vos interrogations.
HAFTUNGSAUSSCHLUSS
Die in diesem Artikel geäußerten Ansichten, Gedanken und Meinungen gehören ausschließlich den Verfassern und sollen nicht als Investitionsberatung verstanden werden. Führen Sie Ihre eigenen Recherchen durch, bevor Sie eine Investitionsentscheidung treffen.