PolyNetwork protocol hacked for $600M
Interoperability Protocol PolyNetwork has fallen victim to an exploit, resulting in the loss of various cryptocurrencies worth around $600 million (~£433 million), the platform's developers said today.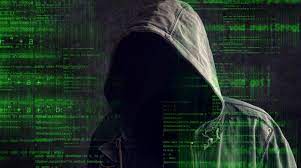 The announcement of the hack
"We are sorry to announce that #PolyNetwork was attacked on @BinanceChain @ethereum and @0xPolygon," the developers also stated in PolyNetwork's Telegram channel. "We call on miners of affected blockchain and crypto exchanges to blacklist tokens coming from the above addresses."
The project's development team said that the assets stored on Binance Smart Chain, Ethereum and Polygon were transferred to addresses that supposedly belong to the hackers.
Attackers used multiple wallets in the hack
According to recent reports, it is clear that there are three digital wallets involved in the hack, to which the attacker transferred money. The first of them is on the ETH platform and contains 2,858 ETH tokens. These tokens are worth approximately $266.5 million (~£192.6 million). This wallet's address is 0xC8a65Fadf0e0dDAf421F28FEAb69Bf6E2E589963. The second wallet is on the Binance Smart Chain, its address is 0x0D6e286A7cfD25E0c01fEe9756765D8033B32C71. It holds over 6,610 BNB. The value in US dollars is just over $252 million (~£182 million). Finally, the Polygon wallet with address 0x5dc3603C9D42Ff184153a8a9094a73d461663214 contains funds worth $85 million (~£61 million). If you add up all three wallets, you arrive at a loss figure of more than $600 million (~£433 million). These figures are relevant at the time of publication, but with changes in cryptocurrency price, the amount may change.
Thus, it could be the largest hack in cryptocurrency history to date. The previous "record" was set by the Coincheck exchange, which lost around $530 million (~£383 million) in January 2018.
Moreover, since PolyNetwork is an interoperability solution, this means that other projects using PolyNetwork could be affected by this hack as well. On the protocol's website, you can find all the crypto projects it is integrated with. Currently, there are several dozens of such projects.
The team in charge of the protocol has promised to "take legal action" and asked the hackers to return the stolen funds.
Despite the suddenness of the hack, there were already some preconditions for it. Earlier in August, PolyNetwork announced on its Twitter account that a security breach had been detected. Let's see how the company will cope with this situation and improve its security to a new level.