Decentralised Finance: The Top Six DeFi Tokens
Wed 20 Jan 2021 ▪ 23h03 ▪
6
min read — by
Decentralised finance, or 'DeFi' for short, has a simple and ambitious objective: to rebuild traditional financial services in a decentralised manner. For example: earning interest, taking out a loan, trading synthetic assets and more, all without having to resort to a third party or an intermediary such as a bank. Instead, you place your trust in what are known as smart contracts, which are mostly run on the Ethereum blockchain.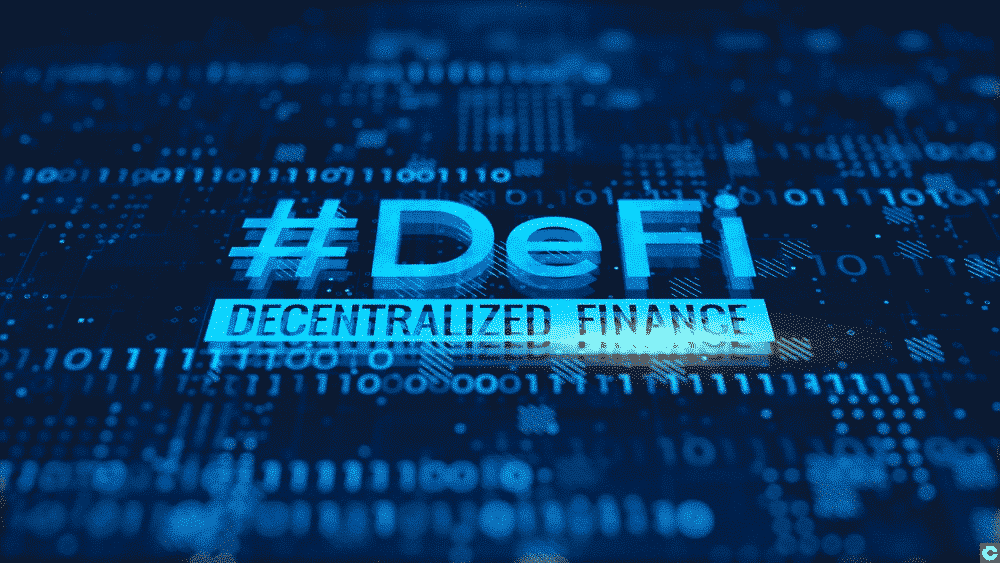 If you are not quite familiar with the world of DeFi yet and you are wondering about the most popular tokens currently on the market, you will find all the information you need in this article. Here are the top six DeFi tokens to keep an eye on today.
Disclaimer: Information about tokens in this list is provided for educational purposes only and should not be considered financial advice.
This sponsored article is brought to you by Bitpanda. Crypto investments are risky by nature, do your own research and invest only within your financial means. This article does not constitute an incentive to invest.
yearn.finance (YFI)
YFI is the governance token of yearn.finance, a platform with an array of financial services. Users can earn YFI by providing liquidity to the site.
Developed by Andre Cronje, yearn.finance consists of a range of DeFi applications whose four main products are Vaults, Earn, Zap and Cover. Users who earn revenue from other DeFi platforms through yearn.finance also earn YFI tokens.
The only value of this token is supposed to be governance – originally, it could not be bought or sold. However, it now has strong liquidity support on the major decentralised and centralised exchange platforms, whose trading volume reaches several million per day! For more information on the governance model, visit the official yearn.finance page. Moreover, this article will tell you a little more about this currency, whose value topped $40,000 this summer!
Uniswap (UNI)
Uniswap is one of the most famous success stories of the DeFi space. Essentially, it is a decentralised platform, operating through an open-source programme run on the Ethereum blockchain, whereby users can deposit digital financial assets available into liquidity pools, and then receive interest in the form of a share of the transaction fees. You can find out more about Uniswap and learn how to use it by visiting this article.
Holding the UNI governance token on Uniswap allows you to delegate votes and influence the future of the protocol. Created by Hayden Adams in 2018, the project has since experienced a boom in the cryptocurrency market, propelling the UNI token in a matter of hours to the same level of market cap as some of the crypto heavyweights.
Polkadot (DOT)
Polkadot is an open-source protocol designed to support 'parachains' created by different developers. Polkadot was designed to overcome a specific problem facing the blockchain: the ability to communicate between different blockchains. What's great about Polkadot is its ability to interact with a wide variety of blockchains within the Polkadot network. The DeFi token DOT  has three core uses: governance, staking and bonding. More information about DOT is available here.
Synthetix Network Token (SNX)
Synthetix, launched towards the end of 2017, is composed of a smart contract infrastructure that allows the issuance and trading of digital financial assets.
The value of the Synthetix Network (SNX) supports this asset. It is also an ERC-20 token designed to reward its users for system maintenance, and is a collateral for 'synths', tokens giving access to assets such as gold, bitcoin, dollars, stocks and shares. Please see this Synthetix article to learn more about the SNX token and Synthetix protocol.
Compound (COMP)
COMP is an ERC20 token that offers users the chance to earn interest on their crypto assets within the Compound ecosystem. COMP gives governance rights to its holders – they can submit proposals and decide on network updates.
Compound, which was launched on the Ethereum blockchain in 2018, allows anyone to borrow and lend Ethereum tokens in a decentralised manner. It has become one of the hottest DeFi projects right now. Find out more information on Compound's official website.
Maker (MKR)
Maker (MKR) is a governance token used to vote on issues facing the stablecoin DAI.
DAI's aim is to power a digital economy that would no longer need banks or other financial companies, and would therefore be able to conduct transactions directly without an intermediary. MKR tokens are created or destroyed in response to fluctuations in DAI prices. The MKR protocol, developed in 2015 and led by Rune Christensen, aims to keep the DAI price around $1. For more details on the MKR token, please visit Maker's official website.
About Bitpanda: the latest news
Fortunately for you, Bitpanda recently introduced these six popular DeFi tokens to their exchange (and to celebrate, organised a huge giveaway!). So, you can find all these DeFi tokens as well as more than 30 more on their intuitive platform, which is available 24 hours a day, 7 days a week.
In addition, Bitpanda recently finished a major fundraiser led by Valar Ventures, Speedinvest and other prestigious FinTech firms, which raised $52 million! Check out their blog post to learn the details and find out more about Bitpanda's road to success.
To stay up to date with the latest news stories or to start reaping the benefits of the BitPanda platform, you can create a free account here.
Recevez un condensé de l'actualité dans le monde des cryptomonnaies en vous abonnant à notre nouveau service de newsletter quotidienne et hebdomadaire pour ne rien manquer de l'essentiel Cointribune !
Ingénieur de formation, et spécialisé dans les nouvelles technologies, je me suis toujours intéressé à la blockchain et aux cryptomonnaies. Je suis heureux de faire partie de l'équipe CoinTribune.
DISCLAIMER
The views, thoughts, and opinions expressed in this article belong solely to the author, and should not be taken as investment advice. Do your own research before taking any investment decisions.