Binance burns some $394M worth of Binance Coin (BNB), regulatory pressure continues
Cryptocurrency exchange Binance has carried out its 16th quarterly Binance Coin burn, with $394 million (~£286.1 million).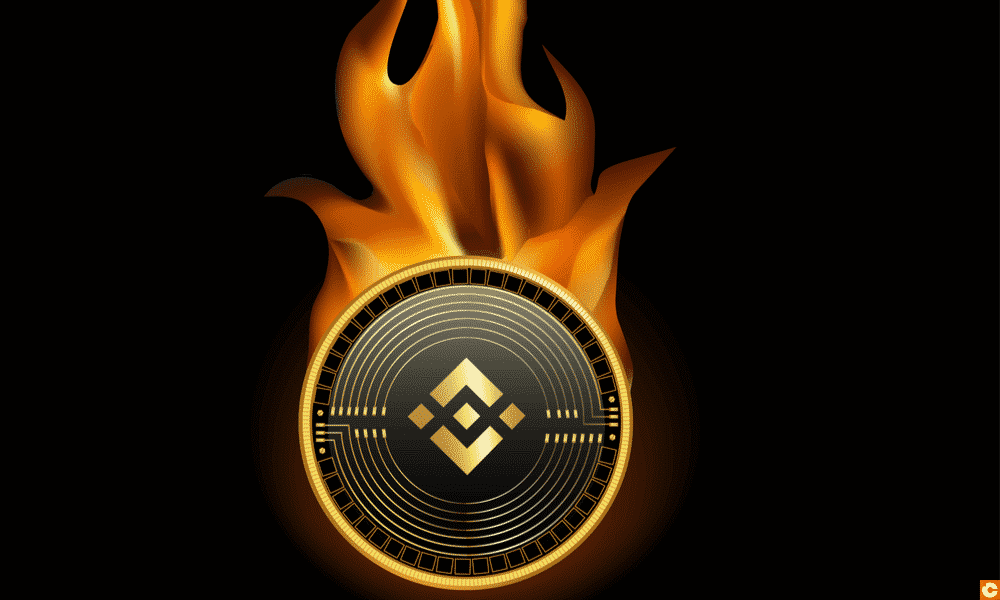 ​Wiping millions out of circulation
1,296,728 BNB was taken out of circulation, including 5163 BNB as part of the Pioneer Burn programme. The tokens were worth $393.6 million (~£287.48 million) at the time of the event.
Binance CEO Changpeng Zhao stressed that his "team has never used or sold a single team BNB thus far, only burned them."
Late 2020 the Binance Chain platform launched the Binance Smart Chain (BSC) main net, featuring smart contracts and rewards for staking BNB.
A Messari Ryan Watkins analyst has explained the advantages BSC has over Ethereum as "magic of centralization", dispelling the "technological innovation" narrative around the former.
In April Binance burned 1,099,888 BNB worth $595 million (~£434.59 million) at the time of the transaction.
12th April 2021, BNB price reached its all-time-high of $600, with a market capitalisation of $92.25 billion (~£67.38 billion). At the time of writing, the coin goes for $265.15 as per CoinGecko data.
In January 2021, the exchange took 3,619,888 BNB out of circulation, equal to $165.8 million (~£121.10 million). The previous maximum of 2,253,888 BNB was recorded in October 2020.
Continued regulatory pressure
The Securities and Futures Commission of Hong Kong (SFC) reports that Binance Group-affiliated companies have no licence to conduct financial activities in the jurisdiction.
Despite the fact that Binance has announced to pull the plug on tokenised shares starting 14th October 2021, the regulator pointed to the local legislation that classifies tokenised shares as securities subject to regulation.
"The SFC warns that where the Stock Tokens are "securities", marketing and/or distributing such tokens – whether in Hong Kong or targeting Hong Kong investors – constitute a "regulated activity" and require a licence from the SFC unless an applicable exemption applies," the regulator's report reads.
The financial watchdog has pointed out that failure to comply with the regulation is considered to be a criminal offence.
SFC has called on investors to exercise caution, reporting it had been receiving complaints from Binance users regarding difficulties withdrawing their funds from the "unregulated platform".
Yet another quarterly BNB burn has taken place. What does the future hold in store for the platform?Now it's the Securities and Futures Commission of Hong Kong that has issued a warning to Binance. With no end in sight for the regulatory pressure it is under, CZ might need to come up with something more serious than constant concessions to the multitudes of regulators all over the world if he wants his company to remain dominant on the crypto market.