Crypto Finance, InCore Bank, Inacta choose Tezos (XTZ) for tokenisation
Swiss blockchain firms Crypto Finance and Inacta, as well as InCore Bank have partnered to create regulated tokenised products on Tezos blockchain for institutional clients.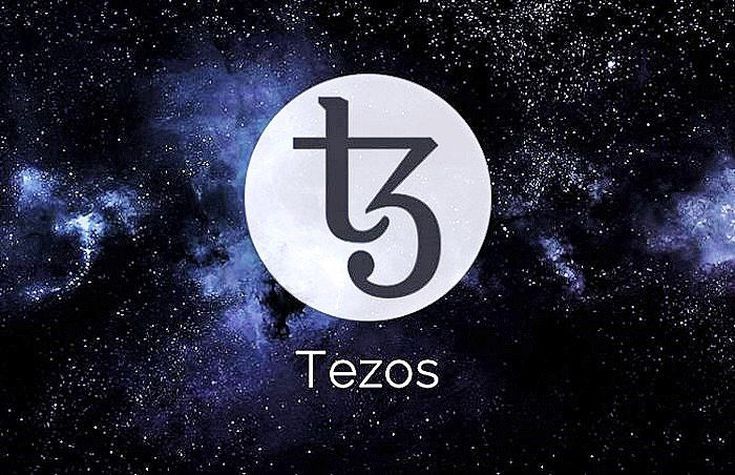 Smart contracts to support financial markets
The partners will leverage Tezos DAR-1 solution, based on the FA2 financial products tokenisation standard. It enables developers to create new types of tokens, including NFTs.
The main objective of the new standard is to give an impetus to the emergence of new types of smart contracts with a focus on the financial market. They will feature support for a wide range of functions, from AML compliance to asset management.
"The launch of these Tezos use cases for the financial sector make innovative, compliant on-chain financial products a reality today," said Stijn Vander Straeten, CEO of Storage Infrastructure with the Crypto Finance Group.
FINMA-regulated InСore Bank will also launch an institutional-focused platform for storing, staking, and trading XTZ, the native token of Tezos.
Tezos operates on the Liquid Proof-of-Stake (LPoS) consensus mechanism. Tezos Foundation was registered in Zug, Switzerland.
News from Switzerland fuelled demand for XTZ. In the 24-hour stretch, the asset is up 4.8%, trailing only Solana (SOL) (+6.3%) and Terra (LUNA) (+18.3%) in the top 50 in terms of growth, according to CoinGecko. At the time of writing, the token is trading near $4.2. At its peak on 24th August, its price was above $4.4.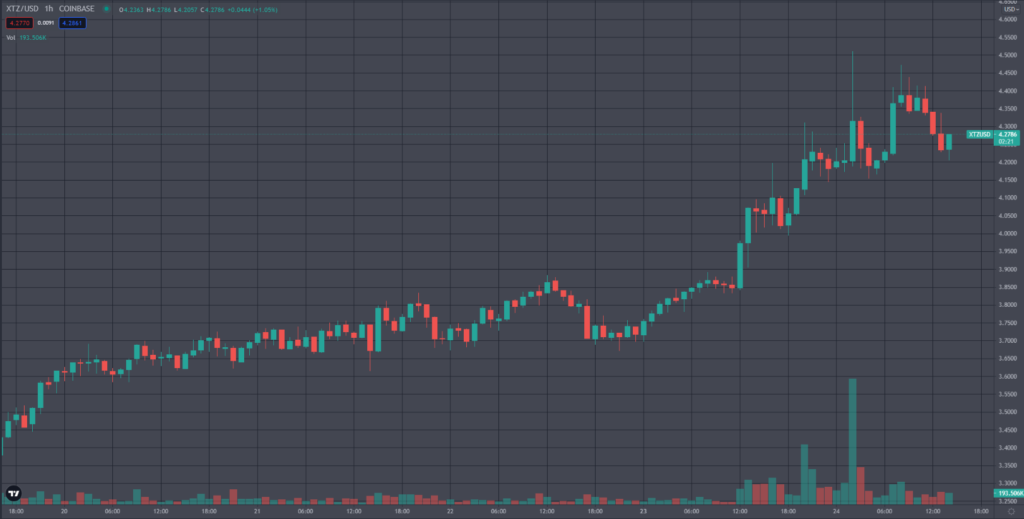 Back in August, Tezos developers activated the seventh update to the protocol, called Granada.
The blockchain segment is gaining another boost with the three European crypto-friendly banks integrating smart contract instruments by high-performance blockchain Tezos. Crypto Finance Group, InCore Bank, and Inacta have joined forces to create and offer tokenised assets to institutional clients. InCore Bank will also be launching institutional-grade XTZ storage, staking, and trading services.