Tether Invests in Celsius Network, a FinTech Company Valued at $120M
Mon 25 Jan 2021 ▪ 23h02 ▪
7
min read — by
The FinTech company Celsius Network Limited completed a new round of financing worth $30 million, with the lead investor, Tether International Limited, issuer of the stablecoin Tether (USDT), offering up $10 million. The synergies between the two companies are enormous. Read on and we will explain why.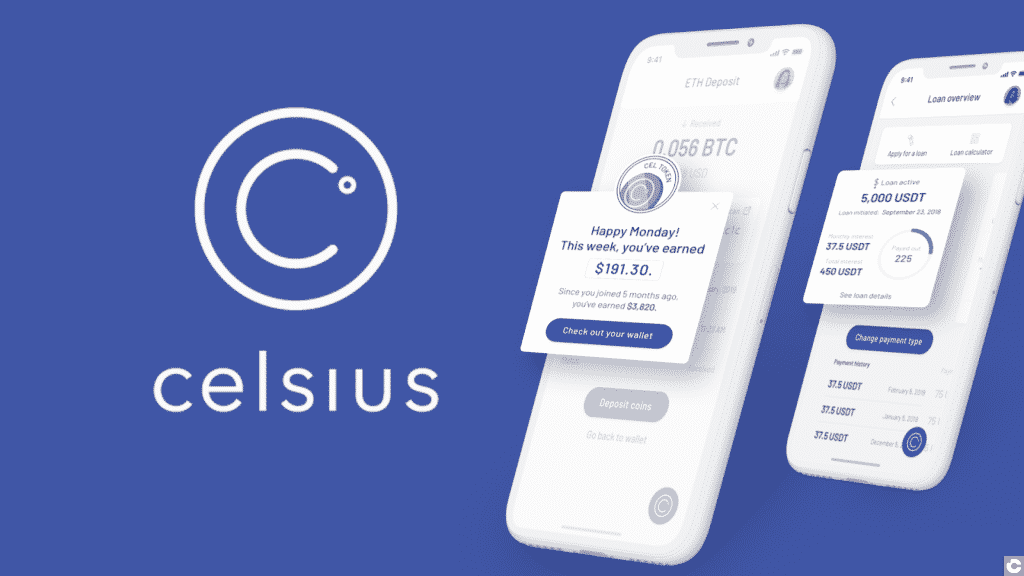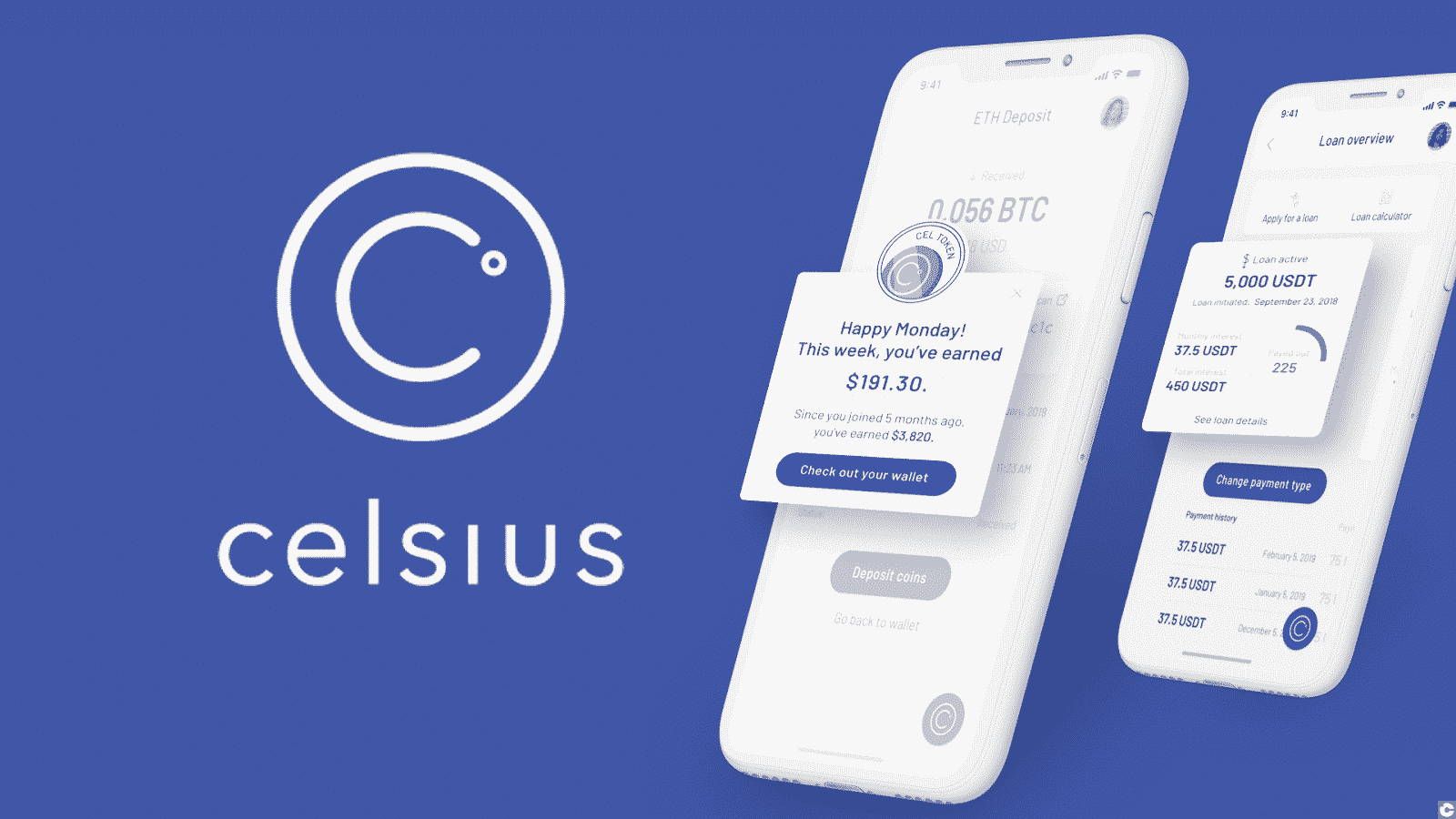 (Press release courtesy of SpreadPress/Marien Irzykiewicz).
Celsius, figures that raise the heat
Celsius is one of the few blockchain projects that has delivered its promises. Following a $50 million ICO more than two years ago, the company has already offered more than $8 billion in collateralised cryptocurrency loans, with more than 100,000 users and more than $700 million under their management.
The platform offers cryptocurrency holders interest-bearing deposits for their crypto assets with zero fees (whether for management, deposit or withdrawal). Users can also get a collateralised currency or stablecoin loan against their bitcoin or other cryptocurrencies. Celsius lends cryptocurrencies for collateral to institutional players such as hedge funds, cryptocurrency trading platforms or OTC brokers.
In terms of security, Celsius uses Fireblock as a crypto depository, a big player in the sector, also used by the cryptocurrency exchanges Woorton.io and LGO market. The application is built on four layers of security: a password, an access code, 2FA and a so-called "HODL mode" to delay any transfer by 24 hours.
Users are not forced to keep their private key or update their ledger. There is therefore no risk of them being stolen or lost, thereby losing your crypto. Everything is recoverable with a powerful KYC procedure that you would expect at a bank.
For the past few months, users have been able to purchase cryptocurrencies directly from the credit card app. Purchases instantly begin to grow, paying interest every Monday. In the near future, it will also be possible to buy by bank transfer.
Their API allows exchange platforms or crypto wallets to offer their customers interest on their deposits. A recent partnership with German FinTech company Bitwala allows its users to earn interest on their Bitcoin deposits.
Interest rates are reviewed weekly. They are currently 4.51% for BTC deposits (5.97% if paid in CEL tokens) and 10.51% for deposits in USDT (13.86% if paid in CEL tokens). Below is an overview of the rates of the major currencies.
Sources: Celsians and Thefinancer.org
In terms of taxation, it is often more profitable to take out a loan in fiat against its crypto collateral rather than sell.
Celsius offers paid deposits on major cryptocurrencies, including stablecoins of the world's major currencies.
Tether, with $9 billion of stablecoins issued and a daily volume of nearly $20 billion per day, has a stake in the field of borrowing and lending. The blockchain can break the monopoly of banks and the financial regulation around tokenised assets allows more flexibility on exchanges. New players have access to financing that is not offered by traditional players.
The tax aspect shouldn't be ignored. In many countries, taxation takes place only after the conversion of crypto into fiat.
Last week, Celsius also announced the launch of its financing programme with the platform BnkToTheFuture. This equity fundraiser is aimed at qualified investors.
Note that the Celsius (CEL) token is showing a resurgence of interest among crypto investors, with a market cap of $662 million on CoinMarketCap, the token has achieved an increase of 3,500% since the end of last year.
Celsius has grown rapidly since its launch in July 2018. The financial services app recently announced more than 124,000 open accounts, with more than $8.2 billion in loans already made. The company manages more than $705 million in assets and has paid more than $17 million in interest to its community since its inception.
"The crypto community has only a few great projects and we are excited by the investment from Tether International as it will help us deliver USDT-based services to all our users," said Alex Mashinsky, CEO of Celsius.
"We are proud to add Tether International as the first institution to participate in our equity fundraising."
Celsius and Tether, an obvious partnership
Celsius has already launched services on certain products of the Tether Group, including institutional loans based on the USDT and also the first paid service on Tether Gold (XAUt) a token backed on physical gold kept in Switzerland. Celsius users can hold gold in the form of a cryptocurrency and receive interest every week.
Celsius plans to use this $30 million investment to grow its community and expand the institutional services it provides worldwide.
"We have worked with Celsius Network Limited since 2018. We found them to have the same passion and commitment to the crypto community that we have. We look forward to advancing our relationship together."
Giancarlo Devasini.
With the mission of revolutionising financial services, Celsius welcomes the investment of Tether International, which created the first and most stable cryptocurrency backed by the U.S. dollar, the USDT. With more than 9 billion tokens issued, the USDT is one of the top cryptocurrencies in terms of market cap.
"When I met founder Alex Mashinsky at a FinTech and Blockchain roadshow with NapoleonX in Barcelona at the end of 2017, I had a deep hunch that this project would be a success, particularly convinced about the tokenomics of the CEL token. However, I was very skeptical about 99% of crypto projects."
Marien Irzykiewicz, co-founder of the media startup Spreadpress.fr. 
Conclusion
While DeFi companies are on the rise and are experiencing increases that are reminiscent of the crazy times of ICOs in 2017, Celsius Network is no exception to the rule, with an increase of 3,500% in just one year. Want to try out the platform? Get $10 BTC on your first deposit by downloading and signing up for the app.
Recevez un condensé de l'actualité dans le monde des cryptomonnaies en vous abonnant à notre nouveau service de newsletter quotidienne et hebdomadaire pour ne rien manquer de l'essentiel Cointribune !
Just your average global millennial embracing, and interested in, the future of money and finance. Excited by blockchain tech as well as fintech but have a special passion for DeFi and Yield Farming, what will this technological disruption bring next?
DISCLAIMER
The views, thoughts, and opinions expressed in this article belong solely to the author, and should not be taken as investment advice. Do your own research before taking any investment decisions.