Sweden joins international CBDC race
Tue 03 Aug 2021 ▪ 20h02 ▪
4
min read — by
Sweden is currently preparing to develop its own national cryptocurrency (CBDC). The reason behind the push seems to be the record low share of cash in the economy, which risks paralysing the country's entire financial system in case of a cybercriminal intrusion.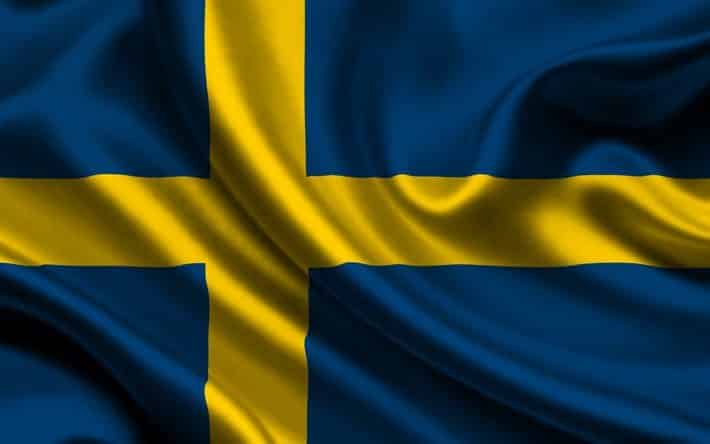 Sweden's financial stability at risk
Swedish authorities are facing a rather challenging plight. The country's record low proportion of cash in turnover makes its financial system overly susceptible to hacker attacks and other disruptions. To prevent any adverse consequences, the government has begun to explore the possibility of integrating alternative means of payment, including digital assets.
The share of cash in turnover is just over 1% of the Swedish krona total issuance. Non-cash payments account for the remaining 99%. Now it is quite common for shops to allow payments by card only.
In the event of an insurmountable cyber attack against the government, the Swedes may be forced to return to the days of the barter economy. The impact of the COVID-19 pandemic is also believed to be one of the reasons behind the current situation.
Unfortunately, printing new banknotes is not a way out. Increasing the total issuance of national currency reduces its cost of production and leads to a surge in inflation rates. This prompts the decrease of purchasing power of money.
In the Sweden's central bank survey, fewer than one in ten respondents admitted to using cash for their most recent purchase. Fifty percent of the respondents haven't used banknotes at all during the last month. 
Sweden's largest supermarket chain, Coop Sweden, was hit by a major cyber attack, which forced it to temporarily shut down 800 stores due the cash register failure. The company incurred a loss of around $11.6 million (~£7.9 million).
Striving to cope
A few months ago, the Swedish Civil Contingencies Agency (MSB) warned the public of a possible crisis and recommended keeping some cash at home.
A state-funded study has shown that abandoning card-based payments can have unexpected and far-reaching consequences:
"MSB recommends individuals to have a sum of cash in minor denominations at home along with a stock of supplies. This increases the possibility of coping with, say, a longer disruption in the payment system. However, cash alone is not the only solution, but only a complement. The more alternative ways to pay you have as a private person, the better you will do," says the MSB website.
Sweden is actively exploring the possibility of introducing an additional means of payment — the electronic krona. However, apart from evident benefits, digital currency integration implies some risks.
Sweden is hurting for cash and is now forced to rely on crypto and blockchain to protect its national sovereignty and set the stage for a prosperous financial future for its citizens.
Recevez un condensé de l'actualité dans le monde des cryptomonnaies en vous abonnant à notre nouveau service de newsletter quotidienne et hebdomadaire pour ne rien manquer de l'essentiel Cointribune !
Originaire de Belgique, écrire est une passion. Depuis 5 ans maintenant, j'ai compris que la blockchain changerait radicalement nos vies, et je voulais absolument partager mes recherches avec vous !
DISCLAIMER
The views, thoughts, and opinions expressed in this article belong solely to the author, and should not be taken as investment advice. Do your own research before taking any investment decisions.