The Middle East turns to Bitcoin (BTC)
The Middle Eastern countries are moving steadily towards a wide adoption of digital assets, says Ola Doudin, CEO of BitOasis, the largest cryptocurrency exchange in the United Arab Emirates (UAE).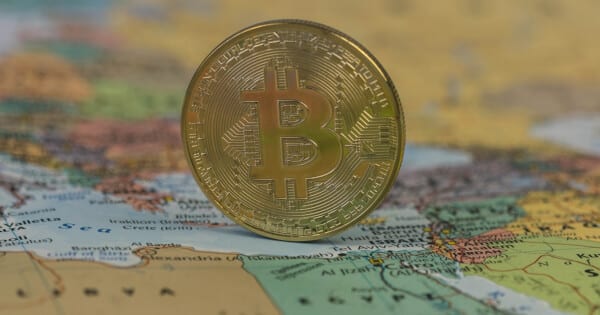 Cryptos all around the Middle East 
Much progress has been made in the Middle East in recent years, said Ola Doudin in her interview to Arab News. More and more states are viewing the crypto market as their next frontier and establishing special entities to elaborate regulatory frameworks to "allow entrepreneurs and companies to thrive". 
This can be seen from financial indicators of BitOasis for the first half of 2021. The platform's trade volumes have exceeded $3 billion (~£2.16 billion), and the user base has surged by more than 200%.
BitOasis got its final regulatory licenses from the Abu Dhabi Global Market (ADGM), which turned it into a multilateral trading platform. This proves the Middle East can keep up with the rapidly developing financial and technological markets.
Doudin claims that state support is present for entrepreneurs not only in the UAE, but also in other regional markets, including Saudi Arabia and Egypt, where BitOasis is willing to expand as well.
"We're actively in talks with some of those regulators trying to transfer our knowledge as much as possible, acquire those licenses when it's the right time to do so, and have constant communication with them," the CEO said.
However, she admits that the crypto market regulation is still much of a challenge, considering the pace of technological development.
"The [crypto] space is evolving at lightning speed essentially. Every new month, there's a new application, new technology, and new innovation," Doudin asserted.
Adequate regulation should be centralised so as to maintain a stable growth of the crypto industry. It appears crucial since this innovative niche is only gaining momentum in the region. According to Ola Doudin, regulators and crypto specialists need to join forces and define industry standards that won't hinder further development and ensure smooth and ubiquitous adoption.
The CEO believes the pandemic has offered new opportunities for the crypto industry since investors have been trying to find alternative ways and tools to protect their savings from inflation.
Regulators have also been critical inputs in the industry growth. However, countries still need to be more involved and eager to cooperate.
"It's not basically a question of, should we regulate or not. It's basically, when are you going to be regulating," she said. "They [authorities] don't have an option not to regulate because what we're seeing, more and more, is that crypto is playing an integral part in financial services, and crypto continues to play a major part in transforming financials."
Although the introduction of crypto is at the initial stage, most ways of applying it revolve around investment and trade. Conceiving digital assets as an independent means of payment remains uncommon. 
Further we go! Crypto has finally come to the Middle East. BitOasis' CEO, Ola Doudin, says the innovation is not far from being fully adopted in some of the Middle Eastern countries. The UAE, Saudi Arabia and Egypt are welcoming crypto lovers and heading towards more ambitious goals.