Wall Street Journalist Mary O'Grady accuses Salvadoran authorities of Bitcoin (BTC) scam
Mary Anastasia O'Grady, The Wall Street Journal member mostly writing about Latin America, insists that integration of Bitcoin (BTC) as legal tender in El Salvador is nothing but "a big Bitcoin scam".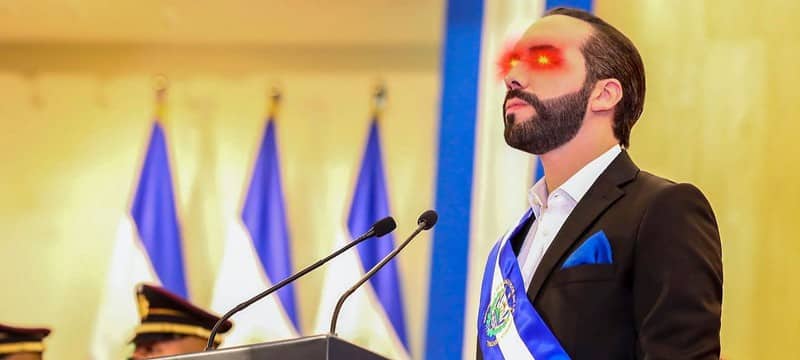 Since Bitcoin's adoption as legal tender in El Salvador, all crypto enthusiasts' eyes have been glued to the country. However, the opponents of such integration haven't let their guard down either. The World Bank, the International Monetary Fund (IMF) and gold bug Peter Schiff have already voiced their concerns about the issue. Mary Anastasia O'Grady, editor and member of The Wall Street Journal, has recently joined them.
O'Grady insists that the crypto policy implemented by the President of El Salvador Nayib Bukele is nothing but "a big scam", which may cause the already unstable economy to collapse, Zycrypto reports.
According to Anastasia O'Grady, Bitcoin's volatility will do more harm for the citizens of the country than the innovation that comes with using the asset will. She cites the 17% drop in Bitcoin's valuation on the launch date, as well as the crash of the e-wallet being used by the government as examples of why the President's decision was poor and uninformed.
"The rocky start [the Voltaire and wallet crash] highlighted the dangers of obligatory bitcoin for a poor country that needs investment and growth. Salvadorans who receive Bitcoin—in remittances or in commercial transactions for example—will either have to accept the possibility of losses incurred by holding this volatile asset or sell it through Chivo, which is a government-sponsored enterprise with little transparency."
After criticising BTC integration, Mary O'Grady praised Bukele's acceptance of the US dollar, or the "world currency standard". However, she didn't bother to mention that El Salvador loses about $400 million of its GDP annually due to dollarisation.
Many crypto enthusiasts have reacted to Mary O'Grady's article. They supported Bukele's actions, agreeing that BTC adoption is a learning process enabling larger-scale financial innovation as well as long-term economic growth.
Nevertheless, many are still against Bitcoin adoption in El Salvador. The opposition is already getting ready to challenge the president in court.
So, how will the story of a small country venturing into the crypto industry unravel? Will it result in a change of power and Bitcoin abolition? Or will everything settle down with Bukele reviving El Salvador's economy?