ARK Invest pours $10.8M into Grayscale's Bitcoin Trust
Cathie Wood doubles down on crypto-centered stocks as ARK Invest gets more exposure to Coinbase and Grayscale Bitcoin Trust Fund.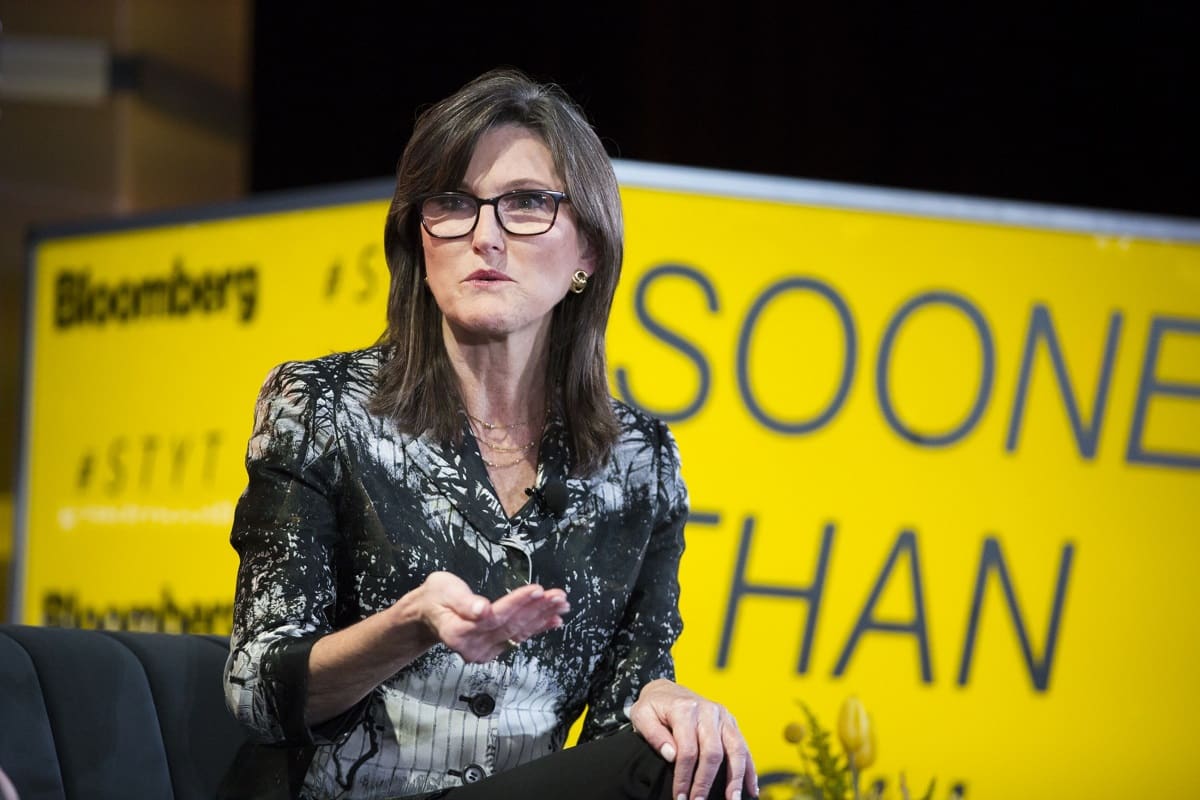 ARK Invest buys 450,000 GBTC shares in two days
Over the past two days, Cathie Wood's company purchased 210,681 COIN (crypto exchange Coinbase shares) worth some $47.39 million (~£34.46 million), as well as 450,224 GBTC worth over $10.8 million (~£7.85 million).
The New York-based firm reported buying 48,977 COIN for the ARK Next Generation Internet ETF and 22,900 COIN for the ARK Innovation ETF on Monday. On Tuesday, the latter purchased another 120,069 shares, and 18,735 more shares went to the ARK Fintech Innovation ETF. ARK Invest also purchased over 310,000 shares of the Grayscale Bitcoin Trust Fund on Monday, and an additional 140,157 shares on Tuesday. Both purchases were made through ARKW.
Coinbase shares are currently trading at $224.96 (+ 4.35%), while GBTC is worth $24.02 (-1.23%).
Cathie Wood buys the dip?
Cathie Wood's ARK Invest was one of the first to participate in Coinbase's IPO, buying around $250 million worth of COIN in April 2021. Since then ARK increased its combined stake in Coinbase to $1.3 billion.
It's a different story with Grayscale's Bitcoin Trust, however. The last time Wood's company purchased GBTC was on 23rd June, right around the time Bitcoin wicked below $30,000 for the first time this summer. When Bitcoin dropped below $30,000 on Tuesday, ARK Invest bought $29 million worth of shares in Grayscale's Bitcoin Trust.
The two last purchases increased ARKW's total exposure to Grayscale Bitcoin Trust Fund to $216.9 million, which is more than 9 million shares. However, despite the recent purchase, GBTC's weight in ARKW fell from 3.99% to 3.76%, while Coinbase jumped to 4.07%.
Tesla, Twitter, and Shopify have the highest weighting in ARKW, one of the firm's flagship ETFs. The fund also owns Square shares which they got for $54 million last Friday.
Both ARKF and ARKK also hold a stake in Square with the combined value of shares in the three funds exceeding $1.8 billion.
Cathie Wood's ARK Invest has shown immense levels of confidence in the cryptocurrency industry's future by growing its positions as prices have dropped. Should prices begin to climb again, these holdings acquired at such low levels would have a tremendous payoff.