Coinbase buys cryptocurrency startup Zabo
Nasdaq-listed cryptocurrency exchange Coinbase has agreed to acquire Zabo, a startup which helps financial companies provide their clients with the opportunity to see the overall perspective of their cryptocurrency investments.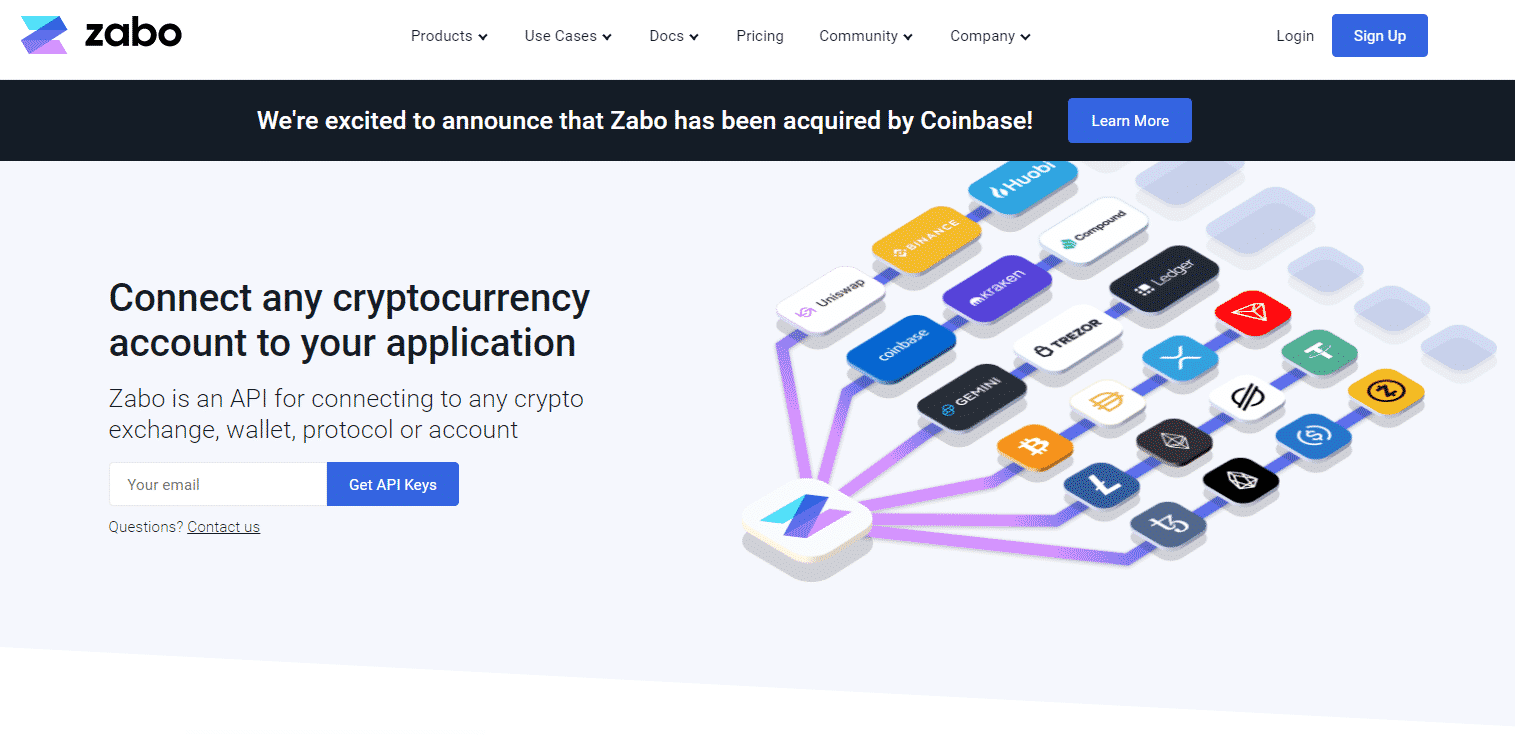 Details of the deal
FXStreet reports that the sale of the startup was announced yesterday by the co-founders of Zabo based in Dallas-Ft. Worth. The terms of the deal haven't yet been disclosed, but Alex Treece, one of the co-founders, said it was an acquisition, not an acqui-hire and will be completed in the coming weeks. Digital Currency Group, the parent company of CoinDesk, became the investor in the deal with Zabo.
What makes Zabo special
Zabo is similar to Plaid, Yodlee and other financial service providers. The main difference is that Zabo connects not bank or brokerage accounts, but crypto wallets.
Recently, Coinbase has acquired, agreed to acquire, or entered into negotiations with a number of virtual currency-related companies. So, can we expect more future deals?