Crypto funds give up on Binance
Several crypto funds have cut ties with Binance, the world's largest and best-known crypto exchange, following a series of regulatory crackdowns, as reported by the Financial Times. Among the funds involved are ARK36 and Tyr Capital.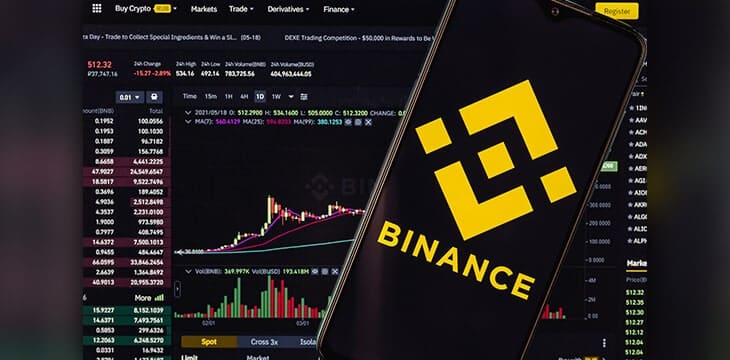 Charge!
"Our primary concern is protecting our investors from unknown unknowns that may pop out of the current multi-jurisdictional regulatory clampdown on the exchange", stated Ed Hindi, co-founder of Tyr Capital.
Ulrik Lykke, CEO of ARK36, saw the recent pushback on Binance as a "red flag" for those holding "serious capital" on the exchange. He expressed concerns regarding the crackdown, since it had an impact on banks and payment systems working with the platform. This caused the first crypto fund, though unnamed, to give up on Binance.
The exchange representatives responded they didn't observe waning interest among institutional investors. Moreover, an influx of clients, including those belonging to the traditional finance sector, was registered.
The Financial Times indicated Binance was seeking to strengthen supervision so as to meet the Anti-Money Laundering (AML) requirements. According to Ed Hindi, the exchange has enough resources to adjust to the tightening regulatory restrictions.
Back in June, Binance trading volume fell from $1.5 trillion (~£1.1 trillion) to $668 billion (~£485 billion). The platform now accounts for 44.5% of spot exchange volume.
Earlier, Changpeng Zhao, CEO of Binance, claimed he couldn't rule out the possibility of further regulatory pressure increase. He also announced Binance was preparing to go from a startup to a fully-fledged financial service.
Financial regulators of Malta, Canada, the UK, Japan, Hong Kong, Poland, Italy and Thailand have already issued their warnings to the exchange.
Binance continues to experience relentless scrutiny from various countries' watchdogs, which proves to entail adverse consequences for the world's largest crypto exchange. After banks and payment systems cut ties with Binance, several major crypto funds followed in their footsteps. Things get heated, with no end in sight.