Dogecoin (DOGE) boosted by Coinbase listing and Musk tweets
Dogecoin (DOGE) continues to make the headlines. After a series of market-shattering listings by other altcoins, such as Shiba Inu Coin (SHIB), you could be forgiven for thinking that the number one crypto meme's time had come and gone. However, Coinbase has come to its rescue by announcing an upcoming listing within six to eight weeks. So, what can we expect from this announcement? Another all-time high (ATH) for Dogecoin? Here, we take another look at the latest news regarding Dogecoin, and why it should give Dogecoin fans plenty to smile about.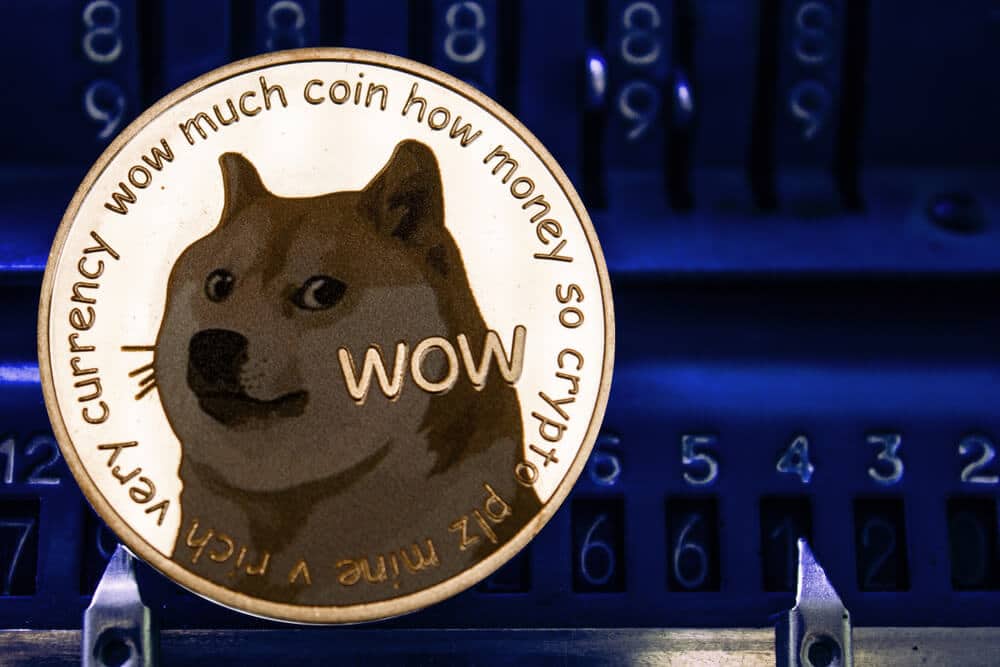 Coinbase announces future listing
Taking advantage of the freshly listed cryptocurrency exchange's first-quarter results, Coinbase CEO Brian Armstrong announced that the world's biggest cryptocurrency trading platform, boasting 56 million verified users and a net revenue of $750 million (~£532 million), would be listing Dogecoin in the near future.
Armstrong admitted that despite being the leading player in the international cryptocurrency exchange arena, Coinbase has been too slow to add new coins for trading on its platform. Meanwhile, competing exchanges, such as Binance or Gemini, propose a much higher number of altcoins on their platforms, including Dogecoin. The crypto doggie is currently benefiting from a recently inaugurated 'altcoin season', which last happened in 2017, a phenomenon characterised by the stronger market performance of alternative cryptocurrencies over Bitcoin (BTC). Usually measured by Bitcoin dominance figures.
The season began with Ethereum's (ETH) recent breakthrough, surpassing the 4000-dollar (~£2838) mark. In particular, however, it also has Dogecoin to thank. The now infamous cryptocurrency has found a true 'Dogefather' in eccentric billionaire Elon Musk, who has become nothing short of a market maker in recent times. Not one to miss out on the latest trend, and especially the potential profits and high volumes of altcoins, Coinbase is also looking to set the pace with new protocols that will allow it to list crypto assets more quickly in the future. This will certainly put a smile on the face of investors prospecting for the next crypto nugget that could turbocharge their portfolio's value.
Dogecoin mania is here to stay
After reaching its ATH in the run-up to Musk's appearance on Saturday Night Live on 8th May, Dogecoin's price fell sharply after the broadcast ended. Essentially, traders had high hopes for Musk, the self-proclaimed press spokesperson for the cryptocurrency. A couple of funny jokes about Dogecoin notwithstanding, one of his last contributions consisted of saying that the crypto meme was all a "hustle". Despite the turbulent week that followed, Musk's appearance was a huge advert for Dogecoin, beamed directly into the homes of the millions of Americans who watch SNL each weekend.
As we know, Musk is partial to tweeting about cryptocurrencies. In the week following SNL, he announced to his 56 million followers that he was working with Dogecoin's developers to improve the cryptocurrency's efficiency. This was the source of plenty of amusement for Twitter users who were surprised that Dogecoin even had a team of developers.
Musk also announced last week that SpaceX was using Dogecoin to raise funds for a space mission that would involve sending the cryptocurrency to the moon. In short, we might just live in a world where it is possible for a flag bearing the logo of Dogecoin and SpaceX to stand proudly on the moon. Genius or madness, that is for the reader to decide. In any case, Dogecoin's price looks to be well on the way to reaching new heights after a difficult week in which many were declaring it to be dead after SNL and the fanfare over Shiba Inu Coin, the self-proclaimed 'DOGE killer'.
All eyes on Dogecoin
A new listing on Coinbase often results in a temporary surge in a cryptocurrency's price. Remember that the Coinbase listing opens the door to 56 million potential investors. For example, the most recent listing on Coinbase, the Internet Computer (ICP) token, saw the price explode with a 300% increase from $200 (~£142) to $600 (~£426) before subsequently falling back down to $250 (~£177), the price at the time of writing. It is equally likely that Dogecoin's listing will produce similar results. Whether it ultimately leads to new hope for the cryptocurrency or a continuation of the roller-coaster ride, one thing is for certain: Dogecoin has plenty more in store for us. A lead time of six to eight weeks for the listing means that it will arrive in time for summer; is Dogecoin set to be this year's summer sensation in the crypto space?