Grayscale unveils DeFi index and trust
Digital asset manager Grayscale Investments has announced the launch of a new investment product based on the CoinDesk DeFi Index.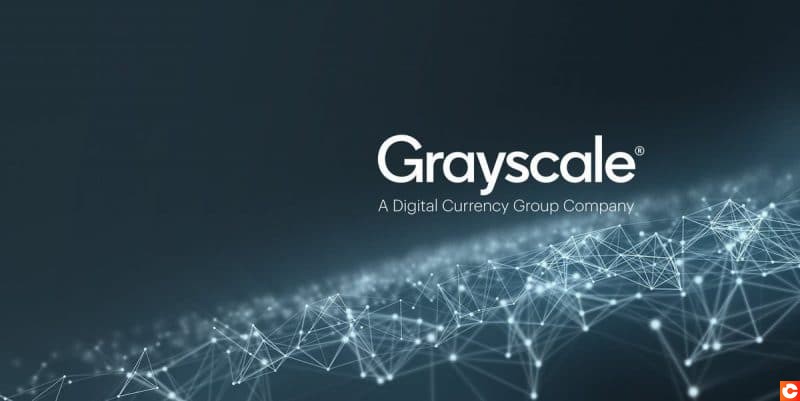 DeFi gateway for institutional investors
The fund is open for daily subscription to accredited investors.
Grayscale intends to provide secondary trading for the Grayscale DeFi Fund. Representatives of the management company stressed that they cannot guarantee that the initiative will be approved by the SEC and FINRA.
As of 1st July 2021, the CoinDesk DeFi Index included:
Uniswap (UNI), 49.95%;
Aave (AAVE), 10.25%;
Compound (COMP), 8.38%;
Curve (CRV), 7.44%;
MakerDAO (MKR), 6.49%;
SushiSwap (SUSHI), 4.83%;
Synthetix (SNX), 4.43%;
Yearn Finance (YFI), 3.31%;
UMA Protocol (UMA), 2.93%;
Bancor Network Token (BNT), 2%.
As the press release says, the index is formed by liquid DeFi tokens on a market-cap weighted basis. It is a product of CoinDesk Indexes, which, like Grayscale Investments, is part of Barry Silbert's Digital Currency Group.
"We are pleased to offer investors access to DeFi through Grayscale's investment products," commented CEO Michael Sonnenshein.
In an interview with CNBC, the chief executive said that the launch of the 15th DeFi Fund trust was a result of strong interest in decentralised finance from the company's clients.
During the conversation, Sonnenshein expressed confidence in the approval of the Bitcoin ETF by the US Securities and Exchange Commission.
"It's not really a matter of if, but a matter of when," he said.
New partnership supports ETF plans
Back in July, Grayscale Investments signed an agreement with Bank of New York Mellon (BNY Mellon), under which the financial holding company will act as a custodian of the Grayscale Bitcoin Trust (GBTC).
BNY Mellon will provide accounting and administration of the Bitcoin Trust, effective 1st October 2021. The holding will also act as a transfer agent and take over ETF servicing after GBTC is converted into an exchange-traded fund.
In March, Grayscale advertised nine vacancies mentioning the exchange-traded fund.
A month later, the company announced plans to convert the Bitcoin trust into an exchange-traded fund based on the first cryptocurrency.
In July, William Cai, co-founder of Wilshire Phoenix, a company which filed for Bitcoin ETF with the SEC, said that US financial regulators would eventually give the green light to the Bitcoin ETF, but the approval should not be expected before 2023.
Grayscale Investments, in collaboration with CoinDesk, launched a new fund focusing on DeFi. Grayscale's 15th investment product tracks the new CoinDesk DeFi Index which has 10 DeFi protocols on its list. Earlier in July, Grayscale Investments chose BNY Mellon as the asset servicing provider for the Bitcoin Trust. The bank will also take over ETF services upon GBTC's conversion.