Whales splash out three billion buying the dip
Sometimes, they find themselves up against the bulls. Other times, they are in their element. One thing is for sure: whales are making the most of the crash and loading up on Bitcoin (BTC) at a reduced price.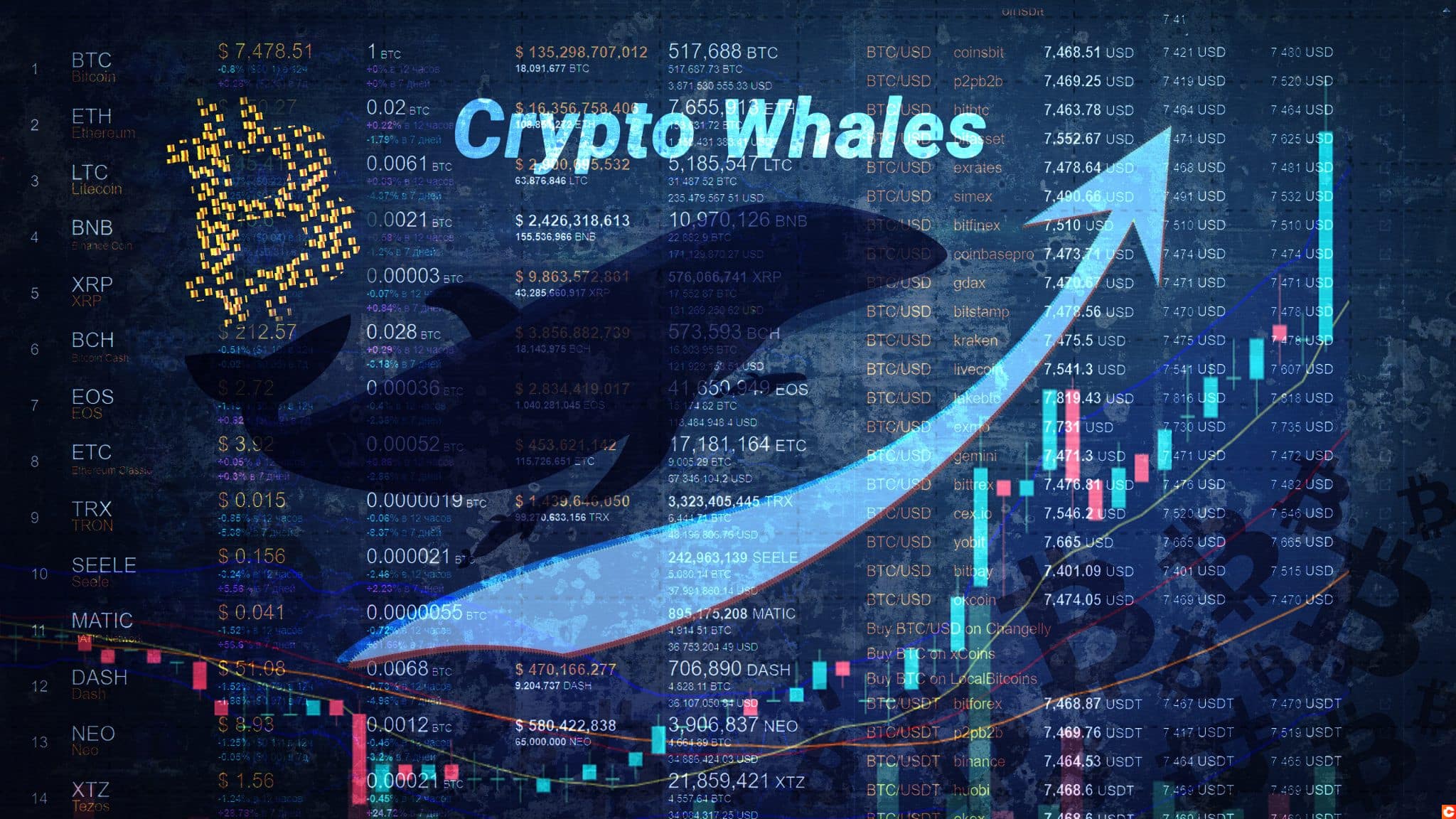 Whales satisfy their appetite
In recent weeks, we have seen retail investors give in to the FUD, liquidating their Bitcoin holdings en masse. This has come after Elon Musk's about-face coupled with the Chinese government's latest announcements signalling further repression of Bitcoin. Meanwhile, data from Chainalysis shows that whales have benefited significantly from the crash, filling themselves to the brim with the world's most valuable cryptocurrency.
In his latest report, Chainalysis' Chief Economist Philip Gradwell has indicated that whales acquired 77,000 bitcoin (approximately £1.96 billion) during the week commencing 17th May 2021.
It seems as though institutional investors bought the dip at a time when Bitcoin's price momentarily stumbled close to $30,000 (just under £22,000) on 19th May.
On that very day, MicroStrategy CEO Michael Saylor announced on Twitter that the entities under his control now owned a total of 111,000 bitcoin (approximately £2.8 billion).
The Chainalysis report shows that on the week commencing 17th May, $3.2 billion (~£2.25 billion) was lost from Bitcoin's value that had been held for between four and 13 weeks before being sent back on-chain.
Of this, 1.2 million bitcoin (approximately £31.1 billion) was transferred at a 5% to 25% loss, with 120,000 bitcoin (approximately £3.06 billion) transferred at a loss of 25% or more.
Ethereum (ETH) investors had a similarly difficult week, with 22.6 million ether (approximately £41.1 billion) sold at losses ranging from 5% to 25%.
HODLers remain strong
Recent data from Glassnode shows that 73.17% of all bitcoin "entities" remain profitable even despite the crash.
The losses are predominantly limited to bitcoins acquired over the last three or four months, while HODLers have remained loyal to their bitcoin purchased between one and three years ago.
At the time of writing, Bitcoin (BTC) is trading at $35,646 (~£25,081). Despite the sharp drop in its price, the cryptocurrency has managed to remain above $30,000 (£22,000) mark. Bitcoin's bull run, which started in October 2020, is built on solid foundations. Institutional investors continue to keep the faith in it as an inflation-proof store of value. While it is undeniable that the bull run has been significantly blown off course, it is merely temporary and is far from being over: Bitcoin seems to be passing through a relatively long and durable accumulation phase. Once the bull catches its breath, we could easily witness another charge, this time to $100,000 (~£70,400) and beyond.