Rapper The Game and his associates ordered to pay $12 million
A judge handed down judgement on 23rd June in a California court order: the rapper The Game, as well as the people behind the Paragon Project (PRG), were ordered to pay $12 million (£8.64 million) to the victims of the scam.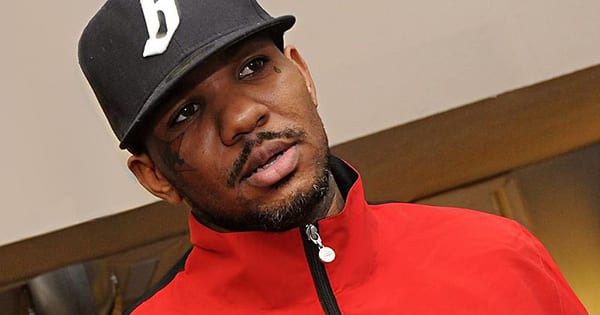 $12 million raised between 15th April and 15th October
Think back to 2017, a time that some describe as Initial Coin Offering (ICO) mania. One of those that flourished back then and promised its participants fabulous upside is one that left a bitter taste in its participants' mouths: Paragon (PRG). Founded by Jessica VerSteeg and her husband Egor Lavrov, the project claimed to introduce the blockchain into the world of cannabis through paragoncoin (PRG).
A total of $12 million was raised between 15th April and 15th October, but the US Securities and Exchange Commission (SEC) went through the ICO and deemed it illegal. This meant that the people behind the project were obliged to reimburse the investors. They went out of business and fled the USA, leaving people high and dry. A class action lawsuit (where multiple complainants can club together into one lawsuit) was filed in 2018.
What role did the rapper The Game play in this affair? The man who is otherwise known as Jayceon Taylor had publicly supported, on social media, the Paragon ICO. To date, the plaintiffs had failed to prove that Taylor had any link to the scam. But on 23rd June, Judge White of the California federal court acknowledged that they had finally provided evidence that Taylor had acted for his own gain or for Paragon's gain, and could, by extension, be considered a full member of the project.
This is a bit upset for someone who has always denied his involvement. He is now taking the rap for Jessica VerSteeg and Egor Lavrov for having robbed the projects' investors.
It now remains to be seen how this sum will be paid, bearing in mind that the couple who initiated Paragon left the United States after declaring bankruptcy. They also left a honeyed text on the site, where they announced their bankruptcy despite their efforts to make the ICO legal with the SEC.
Si les « Smart contracts », le « proof-of-work », la « Defi » ou les « pools de liquidités » constituent pour vous de nébuleux concepts, c'est ici que j'interviens. Et s'ils vous paraissent familiers, j'ai également ma carte à jouer !
Crypto-enthousiaste de la première heure, j'étudie avec intérêt les avancées des technologies liées à la blockchain. Mon leitmotiv ? Transmettre au lecteur, avec la même passion que celle qui m'habite, les news de ce secteur florissant !