Ladies and Gentlemen, Welcome to the Bitcoin Club: Eight Rules to Remember
Mon 25 Jan 2021 ▪ 23h23 ▪
13
min read — by
Released in 1999 in cinemas, Fight Club made a mark on an entire generation. During the film, the two main characters (played by Edward Norton and Brad Pitt) found a club for fighting that is supposed to allow men to find their true place in society by allowing them to express their animalistic nature. At the club's launch, Tyler Durden (Brad Pitt) reveals to the other participants the eight rules of Fight Club. Being a big fan of this film, I had fun drawing a parallel between this film and Bitcoin by defining the essential rules of 'Bitcoin Club'.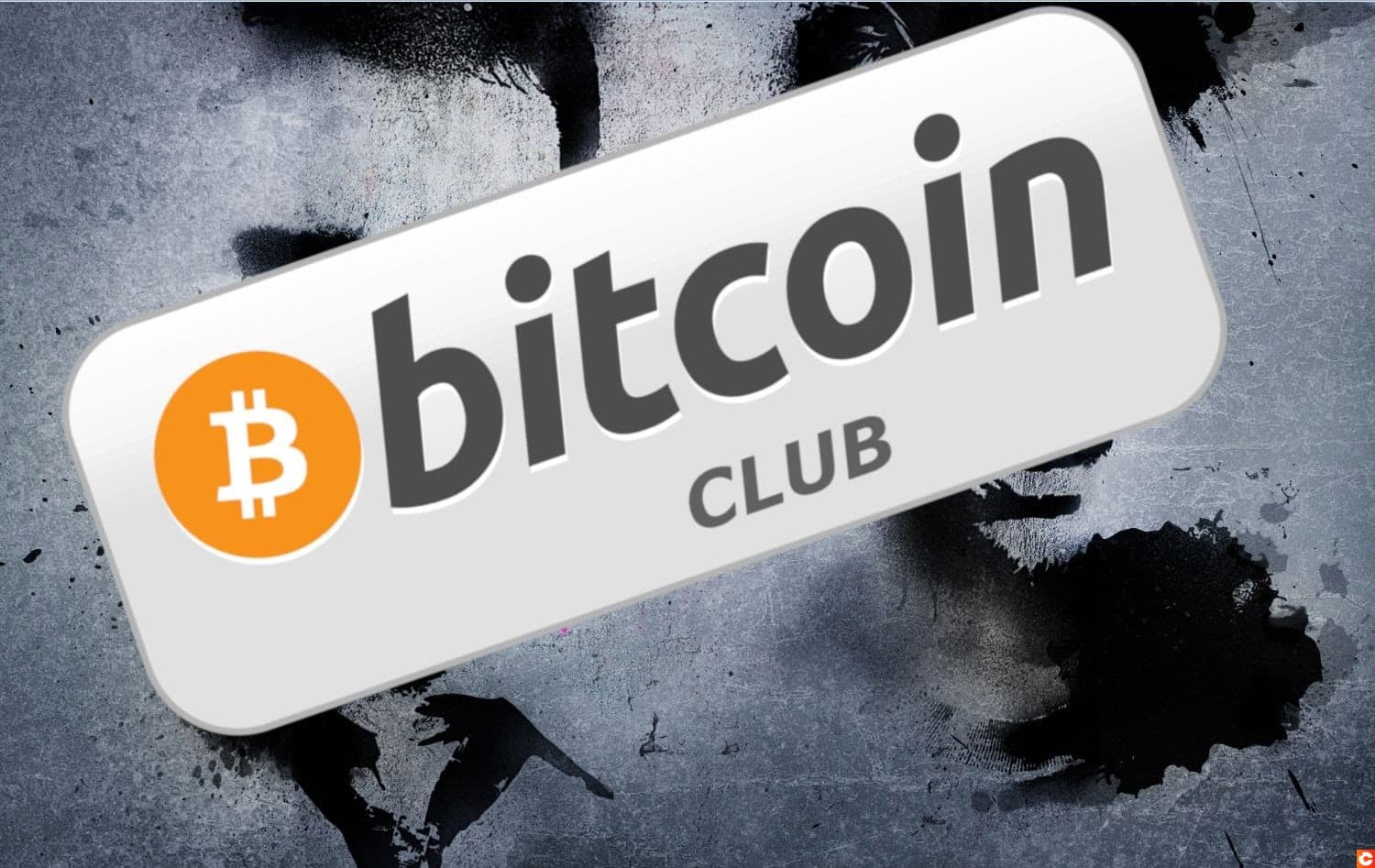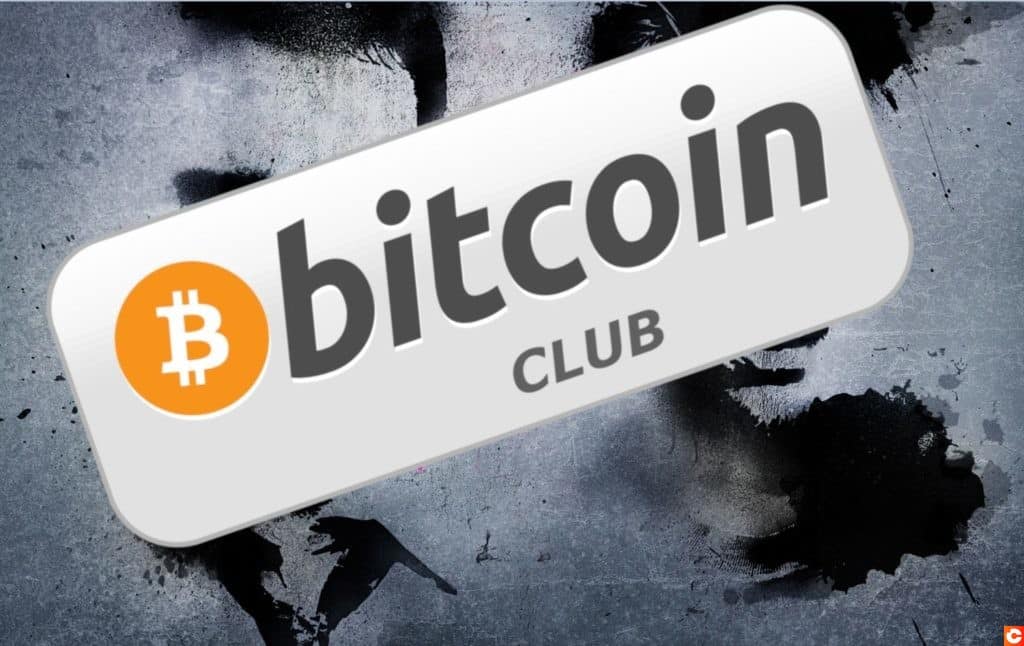 Certainly less macho than Fight Club, Bitcoin Club is as open to all genders, since the real opponent is the current monetary and financial system that we slave under. Therefore, the first sentence uttered to new arrivals is:
"Ladies and Gentlemen, welcome to Bitcoin Club. Here are the rules."
Rule number one. Never reveal how much Bitcoin you own.
Some people love to tell everyone how much money they make. They even go so far as to reveal all the details of what they have in their bank account.
People who display their wealth in front of others justify themselves by saying that they have nothing to hide because they earn this money by working hard.
There is nothing wrong with being proud of what you earn. However, this is clearly not the mindset you need to have if you want to be a member of Bitcoin Club.
To be a member of Bitcoin Club, you must observe this first and essential rule, no matter what:
Never show anyone how many bitcoins you own.
Being a real Bitcoiner requires humility in order to have the will to learn more about Bitcoin and money in general.
This humility that you will develop will push you to remain discreet about what you have in Bitcoin.
Rule number two. Never reveal how many bitcoins you own.
By joining Bitcoin Club, some people might take the first rule lightly. They may be tricked into answering questions that allows someone to know how much Bitcoin they have. This is an unforgivable mistake for any member of the Bitcoin Club.
Revealing to anyone what you have in Bitcoin is also a security issue.
From the moment you reveal what you have in Bitcoin, you can jeopardise your own security.
Bitcoin is likely to see its price rise sharply in the years to come. It will therefore be very tempting for the wrong types of people to try and steal your Bitcoin.
It would be a shame if you missed the Bitcoin revolution in the future for breaking these first two rules.
In the future, if someone asks you what you have in Bitcoin, you will only have to answer that you are not allowed to say. These are the rules of Bitcoin Club.
This is the answer I give to those who frequently ask me this question when I publish articles. They laugh and ask me again, but my answer always stays the same: I never break these two golden rules of Bitcoin Club.
And I advise you to do the same.
Rule number three. If someone shouts "dump", stay cool and reply "I HODL". 
Bitcoin is relatively young, having only existed for 11 years. It is therefore naturally very volatile. Do not be surprised if the price of Bitcoin swings by almost 10% in the space of 24 hours.
You should never panic by letting your emotions take precedence over your overall Bitcoin strategy.
When the price of Bitcoin drops, everyone will start yelling "dump" on social media. The feeling of FOMO (Fear of Missing Out) can quickly develop. The latter will push some to sell their Bitcoin without even realising that there is nothing rational in this decision.
You should know that the price of Bitcoin varies greatly over short periods of time. In order to avoid experiencing these variations, you need to think long term with Bitcoin.
Bitcoin is here to stay. Its revolution will take time, and it is in your interest to rely on its fundamentals (which are very strong) rather than to frantically look at its price every five minutes.
Whenever the market runs wild and the price of Bitcoin drops sharply, the best thing to do is to keep a cool head.
Then you only have to respond to those who panic with: "I HODL bitcoin".
You should even consider these Bitcoin price drops as an opportunity to further your investment, solidifying your long-term investment strategy.
Rule number four. Bitcoin only. 
Getting into Bitcoin Club takes sacrifices. In order to be admitted into this demanding club that supports the Bitcoin revolution, you will need to only own bitcoin in your cryptocurrency portfolio.
99% of cryptocurrencies won't be worth anything in the future.
Bitcoin is clearly a hegemonic king and the cryptocurrency with the most potential for the future. By focusing on Bitcoin only, you will be exposing yourself to less risk.
Many Bitcoin Club members even go so far as to say that other cryptocurrencies are just 'sh*t' coins. These members are known by their nickname: the Bitcoin Maximalists.
I admit that I have already broken this rule by owning other cryptocurrencies, especially Ethereum.
Brave tokens (BAT) are also often paid to me by people thanking me for the content I publish online. I believe in the Basic Attention Token model, and especially in its Brave browser, which represents an excellent alternative to Chrome.
The goal here is always to best preserve my privacy online by reducing my fingerprint.
However, being a member of Bitcoin Club requires sacrifices as I said before. To remain a full member, you have to make choices.
I'm ready to do it because I believe in the Bitcoin revolution.
Rule number five. Make one purchase after another. 
I meet some people who tell me that they are interested in buying Bitcoin, but find that buying an entire one is too high of an investment given their circumstances. My answer is simple:
Bitcoin is divisible by in numbers with up to eight decimal places. You should take advantage of it.
The current goal is to have one full BTC. However, if you can't afford it, you have no reason to give up on Bitcoin. Oh contraire!
Many people choose to buy bitcoin on a regular basis in order to minimise the risk of fluctuation.
This is a great strategy that you can start following easily by buying £100 of bitcoin. Then, little by little, you can increase the amount of BTC you have.
With Bitcoin, another essential rule is to be consistent by focusing only on your next purchase.
By simply executing one purchase after another, you will consistently accumulate more and more bitcoin, which will allow you to prove your faith in Bitcoin and confidently declare in front of the dumpers: "I HODL bitcoin!"
Rule number six. Not Your Keys, Not Your Bitcoin. 
People who join Bitcoin Club are ecstatic to be able to have control over what they own thanks to Bitcoin. However, they must keep in mind that they only own their bitcoin if they are in possession of the associated private keys.
Bitcoin Club rule number six is therefore easy to remember:
"Not Your Keys, Not Your Bitcoin"
In a traditional banking system, the bank guarantees what you have in your fiat currency account. Your bank is responsible for what you have in fiat currency.
If your bank gets hacked and loses millions of dollars, you will get your funds back because the bank is insured against this type of risk.
With Bitcoin, things are totally different from the traditional banking system.
First of all, you have to understand that the phrase "owning bitcoin" is technically not true. Nobody actually owns bitcoin.
In reality, you own the cryptographic keys for a certain part of the Bitcoin blockchain. This subtle difference is essential for understanding what is to come.
If you buy bitcoin via a trading platform and leave your bitcoins on this platform, then the trading platform keeps the private keys of your bitcoin.
It is then the trading platform who owns your bitcoin.
In such a scenario, you risk having the same censorship as with the current monetary and financial system.
To really take care of your bitcoin, you must immediately transfer them to a hardware wallet where you have control of your bitcoin's private keys.
This rule was therefore created above all to protect the wealth of club members.
Rule number seven. For as long as it takes, you will keep buying bitcoin. 
Like all major disruptive technological revolutions, Bitcoin will take time to fully assert itself and achieve its goals. Great successes do not happen overnight.
You must support the progress of Bitcoin like a missionary.
You have to be convinced that Bitcoin will triumph. You must have an unwavering faith in Bitcoin and the revolution it is building day by day.
If you have real confidence in Bitcoin, you will be able to support it by continuing to buy bitcoin on a regular basis as long as it is needed.
Then you will HODL bitcoin on a long-term basis.
This 'buy bitcoin, then HODL' strategy will support Bitcoin by making it even rarer, but also by supporting its price, which will attract newcomers who will be able to discover this completely revolutionary system.
Rule number eight. If this is your first time at Bitcoin Club, you need to buy bitcoin. 
In Bitcoin Club, there is no place for people who say they are interested in Bitcoin but do not make the effort to buy it. If you are coming to Bitcoin Club for the first time, then you have to buy some bitcoin.
Do not be among those who will be saying in the future "…and if I had bought bitcoin 10 years ago, my life would be different."
The best way to change your future life is to take action now.
If, after discovering Bitcoin, you are convinced by its fundamentals and the revolutionary effect it will bring, you should buy it. This will allow you to put into practice what you have discovered.
It does not matter how big or small your first purchase of bitcoin is, just buy some.
The important thing is to enter the Bitcoin system in order to familiarise yourself with how it works. This will mean that slowly you will be able to increase the amount of bitcoin you have.
Regardless, remember to only buy bitcoin with money that you can afford to lose. The goal is to support the Bitcoin revolution in a sustainable way, not to put you in a precarious financial situation.
Conclusion
Bitcoin Club is an opponent of the current monetary and financial system that has taken control of what the people own. And unlike Fight Club, Bitcoin Club welcomes absolutely everyone.
Apart from this distinction, the rules of Bitcoin Club are similar to those of Fight Club. To be a member you must have total faith in Bitcoin, and above all not leave before having the golden opportunity to change your future.
Bitcoin Club urges you to act in order to support Bitcoin. Your main goal is to be among the first beneficiaries of the fairer and freer future world that Bitcoin is building for everyone.
Recevez un condensé de l'actualité dans le monde des cryptomonnaies en vous abonnant à notre nouveau service de newsletter quotidienne et hebdomadaire pour ne rien manquer de l'essentiel Cointribune !
Hi! Привет! Salut ! Je m'intéresse à deux choses : la crypto et les langues. Je suis donc heureux de faire partie de l'équipe multinationale du CoinTribune, où je peux partager mes connaissances de la crypto avec des gens des quatre coins du monde – l'un article après l'autre.
DISCLAIMER
The views, thoughts, and opinions expressed in this article belong solely to the author, and should not be taken as investment advice. Do your own research before taking any investment decisions.