Are Stablecoins Backed by Gold the Future of Crypto? Part Two: from Bitfinex to VeraOne
Wed 20 Jan 2021 ▪ 22h02 ▪
14
min read — by
This is becoming a recurring debate: at best, Bitcoin is unable to realise its potential as a safe haven due its unstable and fluctuating nature, let alone assume a position of a currency that can be used daily.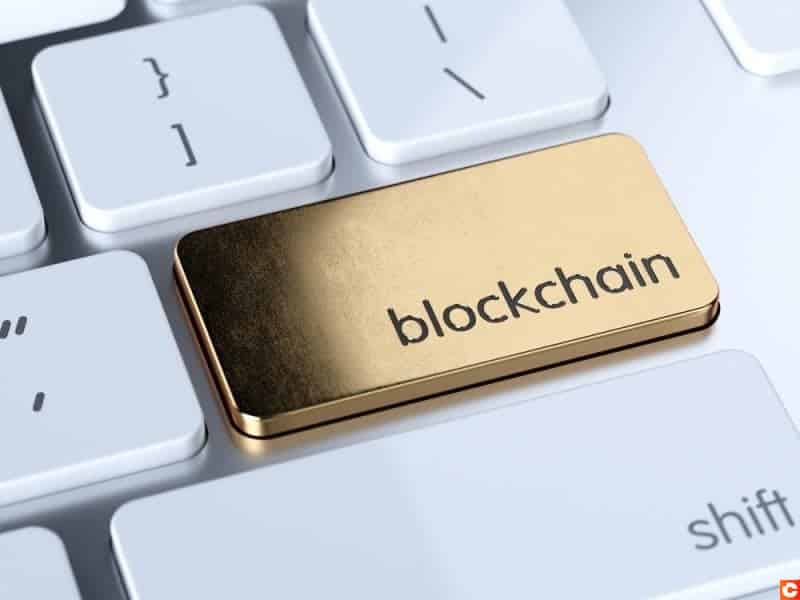 At worst, its most virulent opponents would say it still embodies a currency of the darknet and money laundering. As for the myriad of other cryptocurrencies, they are only vile artificial instruments of speculation, whose worth is only based on the conviction of their holders.
And yet, 10 years after the birth of Bitcoin, one of its heirs is taking the stage in a different way: enter the stablecoin. Simply put, from the most authoritarian states to the most liberal societies, everyone wants their own!
Today, let's continue exploring the potential of this new class of digital asset, paying particular interest to its decisive advantage of being intrinsically linked to what humanity considers to be the most precious and tangible standard over the last 50 years: physical gold.
From virtual to real underlying assets
Previously…
In part one of this feature, we drew comparisons between Bitcoin and physical gold, and then discussed the properties of stablecoins. This strange crypto-creature is free from digital assets' frustrating tendency to fluctuate frequently and randomly.
It did not take long for major players in the industry to realise that one of the most effective ways to combat the apparent – and sometimes repulsing – instability of cryptocurrencies was to tie them down to (back them against) tangible underlying assets.
The deserving lack of trust
With crypto's main disadvantage solved, it remained to establish a mechanism which ensured that the stability was of sufficient value in order for stablecoins to be handled without fear.
In other words, trusting both the cryptocurrency and the solidity of its underlying value guarantees an asset can be used all the time and everywhere. As you have probably heard critics say of crypto-assets (including Bitcoin) many times over, 'their value isn't backed against anything,' meaning it risks losing all its value instantly and at any time.
This concern of the anti-Bitcoin brigade would of course be quashed, as they can no longer say that this is some giant Ponzi scheme, where only the supply of fresh capital by new arrivals maintains the project from collapsing.
Of course, the crypto lover is aware that the value of Bitcoin, whose value is affected by swings in supply and demand, is both as intangible and fundamental as it is invaluable. The peer-to-peer monetary tool offers as many people as possible the chance to do away with banks – or even less trustworthy third parties – by delegating, through its very nature, this function to a virtuous network.
Bitcoin Gold. Surprisingly, nothing to do with Bitcoin or the slightest bit of gold dust!
While Bitcoin's value proposition might be a solid one, most of us will have to agree that this is more something for the ears of geeks with a risk taking tendency, and who are convinced the government is encroaching on their rights. The larger half of the population will not have such a mentality. 
Regardless, a stablecoin backed by precious commodities offers a chance to cover the other half of the population.
You've gotta see it to believe it
A consequence of one of the major trends of our materialist era is that the individual sometimes has a visceral feeling that an asset needs to be tangible as well as for its physical presence to be attested, verifiable, audited.
So, if an ever-growing part of the population agrees to move to the crypto part of the world, Bitcoin's intangible value could be easily understood by the solidity of stablecoins pegged to an underlying precious metal. This thinking is precisely the conclusion of some in the crypto industry.
Gold, blockchain, stablecoin: Its potential and dangers
"The only reason for the existence of crypto is that regulations prevent us from using gold as currency."
Peter Schiff, economist in favour of a return to the gold standard
Without perhaps falling into the extreme, let's agree that Schiff, an economist by trade, makes an important point.
Gold or crypto? Economist Peter Schiff has decided not to choose
However, even if it is advisable to remain enthusiastic, be warned that no one is completely oblivious to the fact that the world of cryptocurrency has its fair share of all types of crooks and pitfalls (if you are still in doubt here's an article you should read to inform yourself on some of crypto's fundamentals: the 13 rules to boost your interest in Bitcoin). Therefore it is advisable to be diligent before venturing down the potential slippery slope of crypto investment, which can become downright dangerous and as addictive as the shiny metal gold (think gold rush).
The attractive combination has not escaped the sights of scammers, and in recent years we have seen a growing number of questionable projects trying to hide their lack of substance behind a 'golden' smokescreen. Their argument is more or less the same: the token/coin (which may or may not fall into the stablecoin category) is presented as 'guaranteed' by a certain amount of gold.
In accordance with the universal adage, "the bigger the lie, the more they believe", these types of scam often blind the sheep with a plethora of superlatives which convinces them their incredible returns are 'guaranteed'.
Old briscards may remember a certain project where the quantity of gold that supposedly guaranteed the token was announced at more than 2 tonnes of gold (some contributors even being promised 'their literal weight in gold' during lavish ceremonies in flashy hotels in the United Arab Emirates).
In the same flashy vein (in true gold fashion), let's also mention the setbacks and unforeseen circumstances in which the Karatbar project is currently finding itself in, especially in Germany (Karatbar will also be one of the last projects which will have benefited from John 'the stainless' McAfee's 'advice' before he swore that he had stopped promoting absolutely everything).
All that glitters is not gold…
As a little anecdote, because it's important to make sense of such stunning figures, know that Karatbar claims that its convoluted system of tokens (some stable, others not) was to be guaranteed with a tiny amount of… 24 tonnes of gold!
Finally, to complete this series, there are variations to this theme. While some projects highlight an underlying value consisting of precious reserves (whose physical asset is usually very hard to materialise), others play the 'stablecoin backed' card, which – wait for this – have the rights to land that reportedly contains gold. Wow, I think at this point, it's no longer a scam, it's art.
In summary, the enumeration could last a while and simply put, you must, as well as keeping an eye on associations with the blockchain, also exercise caution of stablecoins backed by physical gold.
So, contrary to popular belief, you should be fleeing from anything that shines too bright and any project that is trying to blind with golden stuff in order to prevent you from finding the real information. In short, do your due diligence and know how to carefully analyse the companies in which you will place your trust.
Golden projects
The last few paragraphs might have struck fear into investing soul, but fear not, the gold backed crypto world is not as dark as it seems – know that the industry is full of nuggets for those who know how to exploit it.
Note everything described above: the flashiness, the outrageous announcements, the ambitious figures… The sector's serious players will avoid precisely that, preferring on the contrary a sober and rigorous approach.
Of course, the main aspect will remain the quantity of said underlying asset which guarantees its token's stability, using typically a classic formula (1 token = a certain amount of precious metal). The strongest companies, however, will also highlight the relevance of their technological and business model.
While in recent years, stablecoin projects backed by physical gold have multiplied, many have failed to convince (that they are not a scam) or grow. However, there are a few companies that persist and deserve to be taken into consideration.
Lode.one: a stablecoin backed by physical money
This is slightly out of context but the philosophy remains the same!
Associated with the AGX token, the Lode project tokenises physical money. Here, network users receive physical Lode tokens in return for depositing physical money. The precious metal is stored securely by the company and all transactions are recorded on the blockchain. 1g of silver = 1 AGX token. AGX tokens in turn feed a traditional commercial network, associated with traditional means of payment.
Digital GOLD
Digital Gold is a stablecoin backed by physical gold. The company's reserves are audited by an independent third party (Bullionstar, the start-up, for comparison purposes, holds 7.2 kilos of gold and… 5g of silver). In addition, the smart-contracts that operate the system are also the subject of independent studies by the specialised company ChainSecurity.
1 GOLD equals 1g of gold
Tether Gold
Tether (USDT) is the star of stablecoin backed by the US$, but there is talk that Bitfinex will launch Tether Gold, a stablecoin backed by physical gold. Originally announced to be released by Christmas (2019), the project is obviously behind schedule, but still deserves to be mentioned.
Paxos Gold
Paxos, another major player in the stablecoin ecosystem with its dollar-backed PAX, launched Pax Gold. Each token corresponds to 1 ounce of gold (approximately 31g). At present, just over 9,000 PAXGs are in circulation, with a unit value of around €1,500. In other words, Paxos has tokenized around $14 million in physical gold.
Digix Gold Token
This Singaporean token, founded in 2014, operates in the form of a DAO (Decentralized Autonomous Organization). Digix is ​​a bit of a pioneer on the subject. The system works as often around 2 tokens: The DGX (which is equivalent to 1 gram of physical gold) and the DigixDAO. With regard to its market cap, there are more than 122 kilos of gold tokenised on its blockchain.
Old but gold: VeraOne
Despite a tenacious imagination that might suggest pretending to be a seller of gold isn't easy. The regulations are of incomparable complexity and the subject is – rightly – sensitive.
And if none of the previous projects have appeared in France, it is because, as with many things in that country, the legislation is notoriously finicky and rigorous for everything related to precious metals. Knowing this you might assume that setting up a crypto project, based on a stablecoin which is backed by physical gold, in France, could seem impossible.
It is for this reason why the French project VeraOne (the AuCOFFRE.com group) did it – they deserve a crypto-cheer!
VeraOne offers a token backed by audited gold reserves (by the very serious LBMA: London Bullion Market Association). One VRO equals 1g of gold. The project is still in its testing phase but should have a very interesting 2020 – 10,000 VROs have already been sold to VIP buyers via the Ethereum blockchain.
There are two distinctive features of the VeraOne project that should be noted: on the one hand, 90% of their physical gold reserves fall under the environmental footprint category of 'low impact' or 'very low impact'. In addition, under a fiscal agreement with Gibraltar, it is possible for VeraOne to 'mint' currency, thus being able to make a physical token. An amazing way to close the circle.
As we said, you can't fake being a seller of gold and if the VeraOne project is so solid, it is probably because it is supported by a company which was established more than 10 years ago, thus allowing it to become the leader in France with regards to the sale of gold to individuals – experience makes a big difference here.
And so we come to the end of this project of great potential by concluding the second part of this series dedicated to stablecoins backed by physical gold. Stay tuned, as this topic is just beginning and will almost certainly occupy an important part of the future of cryptocurrency.
Recevez un condensé de l'actualité dans le monde des cryptomonnaies en vous abonnant à notre nouveau service de newsletter quotidienne et hebdomadaire pour ne rien manquer de l'essentiel Cointribune !
Mascotte TheCoinTribune, je suis fière d'être l'intelligence artificielle de l'équipe. Curieuse de nature, avec moi pas d'émotivité, je serais factuelle.
DISCLAIMER
The views, thoughts, and opinions expressed in this article belong solely to the author, and should not be taken as investment advice. Do your own research before taking any investment decisions.