Binance Coin (BNB) Wallet: Choose The Best Wallet For Your BNB
Tue 16 Feb 2021 ▪ 23h17 ▪
9
min read — by
When investing in cryptocurrencies, you must always remember to properly secure your tokens, otherwise you run the risk of having your investment stolen. This goes for all digital assets and BNB is no exception.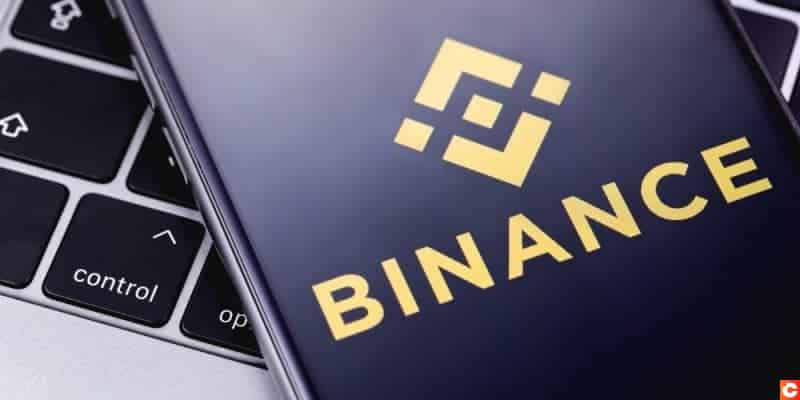 In order to help you keep your BNB tokens safe, we are going to take a look at the best binance coin wallets out there. We will analyse several options and we will see what can happen if you want to leave your BNB tokens directly on the exchange site.
What is a Binance Coin Wallet?
A BNB wallet is a place where you can store your cryptocurrency that allows you to manage the private keys of your BNB tokens. These private keys are necessary to access to your investments and a wallet makes it possible to 'memorise' this information, which is generally a long series of numbers and letters and is nigh-on impossible to remember.
All the same, the main advantage of a wallet is quite different: protecting your BNB tokens from exchange hacking attempts (insert link to the best exchanges).
To secure your digital assets, you can use several different types of wallets: hot, cold, hardware, etc. There are plenty of choices, and it is not always easy to know which is the best option to secure your BNB.
The three best wallets to store your Binance Coin
In order to help you choose a storage wallet for your BNB tokens, we are going to take a look at three different options with you. Keep in mind that there are probably several hundred options out there, but many are untrustworthy and you should be careful when choosing a BNB wallet.
Of course, it is entirely possible that other storage wallets are reliable. Our list is obviously not exhaustive with just three examples, but in our opinion it is not useful to present too many choices, because the ones that we are going to present to you are very good quality options.
Ledger Nano S or Ledger Nano X
The most popular cold storage wallet is the Ledger Nano S hardware wallet. This is a kind of USB stick where you can store your BNB tokens offline. To carry out transactions from your Ledger Nano S, you must physically click on the buttons on the device, which therefore prevents hacking attempts since a would-be thief needs to have the device in their possession before a transaction can take place.
There is also a more modern version of this cold storage device, the Ledger Nano X. The concept is similar, but the advantage of the Ledger Nano X is that it has more storage space, which allows you to store a larger number of crypto assets at the same time.
If you want to secure your BNB as far as possible, then we strongly recommend that you get one of these two hardware wallets by going to the official Ledger website (insert affiliate link).  Never buy a Ledger second-hand, as there is a possibility for its original owner to be able to regain access to the device and get hold of the digital currencies that you store on it.
Guarda
The Guarda storage wallet is an excellent hot wallet for storing not just BNB, but also a host of other digital assets. The emergence of this wallet dates back to 2017 and since then, its developers have constantly added new features and strengthened security.
The user interface is one of the most ergonomic in the crypto space, which makes it very easy to perform operations from this wallet. Should you ever encounter a problem, you also have access to live customer support that should help you resolve your concern as quickly as possible.
Guarde is available in four different variants:
As a web wallet, which you can use with an internet browser
From your computer via its desktop wallet 
On your smartphone if you use the mobile wallet
Through a Google Chrome extension 
No matter which way you want to use to secure your BNB, Guarda offers you a solution that adapts to your personal preferences.
Trust Wallet
Trust Wallet is also another very reputable storage wallet that helps to best secure your BNB. The USP of this wallet is that it is only available via a smartphone or a tablet.
Trust Wallet also has a special browser that provides access to all the dApps (decentralised applications) that run on the Binance Chain and the Ethereum blockchain. It cannot be ruled out that it will probably be possible in the future to access dApps running on other blockchains.
In addition, you can buy cryptocurrencies directly from Trust Wallet using a credit card. This is ideal if you want to invest more money, especially in binance coin.
Keep your BNB on Binance thanks to its SAFU protection
As we have told you many times, it is very dangerous to leave your digital assets lying around on an unreliable platform or storage wallet. However, in the case of BNB, this statement is not entirely true.
BNB is a token that was created by Binance and that means you benefit from a range of benefits on the platform, such as paying lower trading fees or getting paid when you refer new users to Binance. However, you have to keep some BNB on the site to be able to take advantage of these benefits.
Unlike other exchange sites, Binance has very high security levels, which make it very difficult to hack. However, the exchange recognises that it is not immune to hacking, and that hackers may one day be able to penetrate its ultra-secure system.
In order to overcome this eventuality, Binance has created the Secure Asset Fund for Users (SAFU).  As of 14th July 2018, the platform has been setting aside 10% of all transaction fees it collects. It then places these on a cold wallet that does not communicate with the site. If there is a problem with user funds, Binance is committed to providing financial compensation if it was due to a security breach on its website.
Thanks to SAFU, you have maximum protection if a hacker succeeds in stealing your funds present on the platform. So you can safely leave your BNB (and other digital assets) on Binance without fear of losing everything.
Conclusion
We hope you enjoyed our guide on the best wallets for binance coin and were successful in choosing a storage wallet that will suit your needs. As you may have seen, there are several options available to you and we have only seen a small portion of them in this article.
Contrary to what we usually recommend, it is actually possible to leave your BNB on the Binance site in order to take advantage of the benefits associated with this token. If you were to store your tokens on a storage wallet, unfortunately you would not be able to take advantage of them. However, if you really want to feel more comfortable, just leave the minimum number of BNBs on the site that will allow you to fully enjoy the benefits, and move the rest to one of the other wallets mentioned above!
If you would like to learn more about BNB, we recommend that you check out our binance coin guides. We deal with various subjects related to BNB so that you can learn everything there is to know about this promising project.
Recevez un condensé de l'actualité dans le monde des cryptomonnaies en vous abonnant à notre nouveau service de newsletter quotidienne et hebdomadaire pour ne rien manquer de l'essentiel Cointribune !
J'ai découvert le monde des cryptomonnaies en janvier 2018. Arrivé au pire moment pour investir, je n'ai depuis lors jamais cessé de me former et partage désormais mes connaissances afin de faciliter l'adoption des cryptos.
DISCLAIMER
The views, thoughts, and opinions expressed in this article belong solely to the author, and should not be taken as investment advice. Do your own research before taking any investment decisions.