Bitcoin 2021: back with a bang!
Thu 03 Jun 2021 ▪ 10h00 ▪
5
min read — by
Cancelled in 2021 due to a PCR-induced psychotic break (also known as the COVID-19 pandemic), Bitcoin 2021 is back! The last time this conference took place, Bitcoin (BTC) was worth a mere £8,600. They grow up so fast…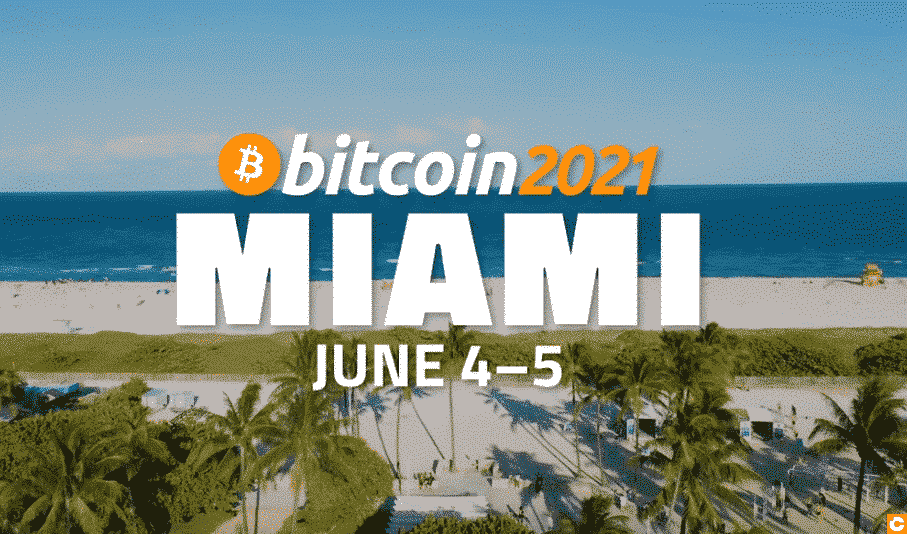 The conference will take place in Miami on 4th and 5th June 2021. It is already set to be the biggest Bitcoin event in history, with 10,000 confirmed attendees. A myriad of renowned speakers will take to the stage, including Nick Szabo, Michael Saylor, Max Keiser, U.S. Senator Cynthia Lummis, Jack Dorsey, and for a bit of 00s nostalgia, even Tony Hawk.
Mayor of Miami Francis Suarez has even signed up to give the opening speech. In reality, this is no surprise: Suarez has turned Miami into the first city in the world to pay municipal employees in Bitcoin and accept it as a payment method for taxes.
Former Republican Senator Ron Paul, a staunch defender of personal liberties, will also address the conference. Famed or controversial depending on your political allegiances, the former representative for Texas has continued to provide political analysis via his show "The Ron Paul Liberty Report" since retiring. Paul advocates for a 'real' currency backed by gold, and he has consistently criticised the existence of the U.S. Federal Reserve. He is similarly opposed to the 'War on Terror' and mass surveillance (stemming from the USA PATRIOT Act and carried out by the NSA).
Nick Szabo, who invented Bit Gold in 1998, will also grace the conference with his presence. Bit Gold was the world's first decentralised cryptocurrency to resolve the infamous 'Byzantine Generals' Problem', complete with a fully functioning proof-of-work.
Ever-present on the Satoshi scene, one of the most highly anticipated talks of the conference will feature Michael Saylor, CEO of MicroStrategy, and Max Keiser, the host of the Orange Pill podcast. It will be a fantastic opportunity to see the dynamic duo in the flesh.
To make life easier for everyone, below is a list of the most promising talks set to take place during Bitcoin 2021. They will be available on YouTube after the event, as it will not be livestreamed.
4th June
Bitcoin's Transition To A Multilayer Ecosystem (@wiz)
Building Lightning Businesses (Jack Mallers, Brian Murray, Graham Krizek and Desiree Dickerson)
Who Is A Bitcoiner ? (Nimrod Lehavi, Lamar Wilson, Isaiah Jackson, Diana Pires and Leigh Cuen)
The Future that Bitcoin Enables (brothers Cameron and Tyler Winklevoss, and Anthony Pompliano)
Banking The Unbanked (Jack Dorsey, aka 'Censorship Jack' [it will be interesting to see how the crowd welcomes him onto the stage])
Bitcoin Is DeFi (Oswaldo Lairet, Diego Gutiérrez-Zaldívar, Edan Yago, Jeremy Rubin and Yu-Chi Lyra Kuo)
What To Do When Your Country Bans Bitcoin ? (Alejandro Machado, Boaz Sobrado, Francis Pouliot, Matt Odell and Hector Rosekrans)
The Next 10 Years Of Bitcoin Mining (Edward Evenson)
Bitcoin: A Better Battery For Renewable Energy (Ryan Condron)
5th June
The Bitcoin Macro Landscape (Preston Pysh, Jeff Booth, Mark Yusko, Greg Foss and Trey Lockerbie
How NOT To Lose Your Bitcoin (Lawrence Nahum, Kevin Loaec, Rodolfo Novak, Nick Neuman and Ben Perrin)
The Moral Case For Bitcoin (Guy Hirsch, Robert Breedlove, Jimmy Song and Guy Swann)
Onboarding One Billion Bitcoiners (Ivan Soto-Wright, Ray Youssef, Bobby Lee, Yan Pritzker and Flip Abagnale)
On-Chain Analytics: Signal Vs. Noise (Ria Bhutoria, Wilfred Daye, Lucas Nuzzi, Dylan LeClair and Ki Young Ju)
Bitcoin For Billions, Not Billionaires (Elizabeth Stark and Lyn Alden)
Pools (Past, Present, Future) (Pavel Moravec, Nick Hansen, Alejandro De La Torre and James Hilliard)
How To Build A (Profitable) Bitcoin Mine (Dave Perrill, Mason Jappa, Harry Sudock, Greg Ohanessian and Jesse Peltan)
The conference will also feature the work of numerous Bitcoin artists. For example, check out this work from PRIMAL CYPHER:
Mass media are set to cover the event. Notably CNBC, Fox News, Bitcoin Magazine, The New York Times, The Telegraph, Bloomberg, AFP and Vice News will make the trip out to Miami.
To finish, the list of event sponsors is incredibly impressive, with no less than 182 companies throwing their weight (and their cheque book) behind Bitcoin 2021. Those readers searching for an internship or their dream job might want to take a look at the full list to find out which companies are currently the most active in the Bitcoin industry. You never know…
In the meantime, keep your eyes peeled for the uploaded talks from Bitcoin 2021 on YouTube in the next few days!
Recevez un condensé de l'actualité dans le monde des cryptomonnaies en vous abonnant à notre nouveau service de newsletter quotidienne et hebdomadaire pour ne rien manquer de l'essentiel Cointribune !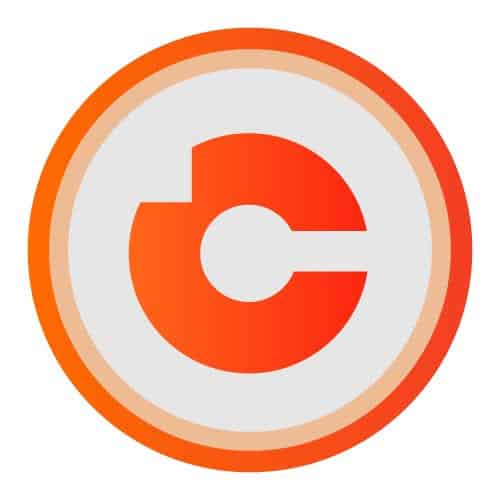 Salut! Je suis fan des cryptos, la géopolitique et faire les traductions activistes. Dans mon temps libre je suis un ornithologue amateur en herbe. Heureux de vous rencontrer ici sur CoinTribune pour vous tenir au courant des derniers nouvelles et commentaires.
DISCLAIMER
The views, thoughts, and opinions expressed in this article belong solely to the author, and should not be taken as investment advice. Do your own research before taking any investment decisions.