Bitcoin Bounce: play a game to earn bitcoin (BTC)!
Tue 04 May 2021 ▪ 12h00 ▪
3
min read — by
One of the best techniques to accumulate your first bitcoin (BTC) is to 'stack sats' – earn small amounts of BTC (known as satoshis or sats) very slowly and over a long period of time. For reference 1 sat is worth 0.00000001 BTC. In the early days, there were so-called 'faucets', a kind of advertising engine that rewarded users with micro sums of BTC. Today, you can even play games that reward you with satoshis.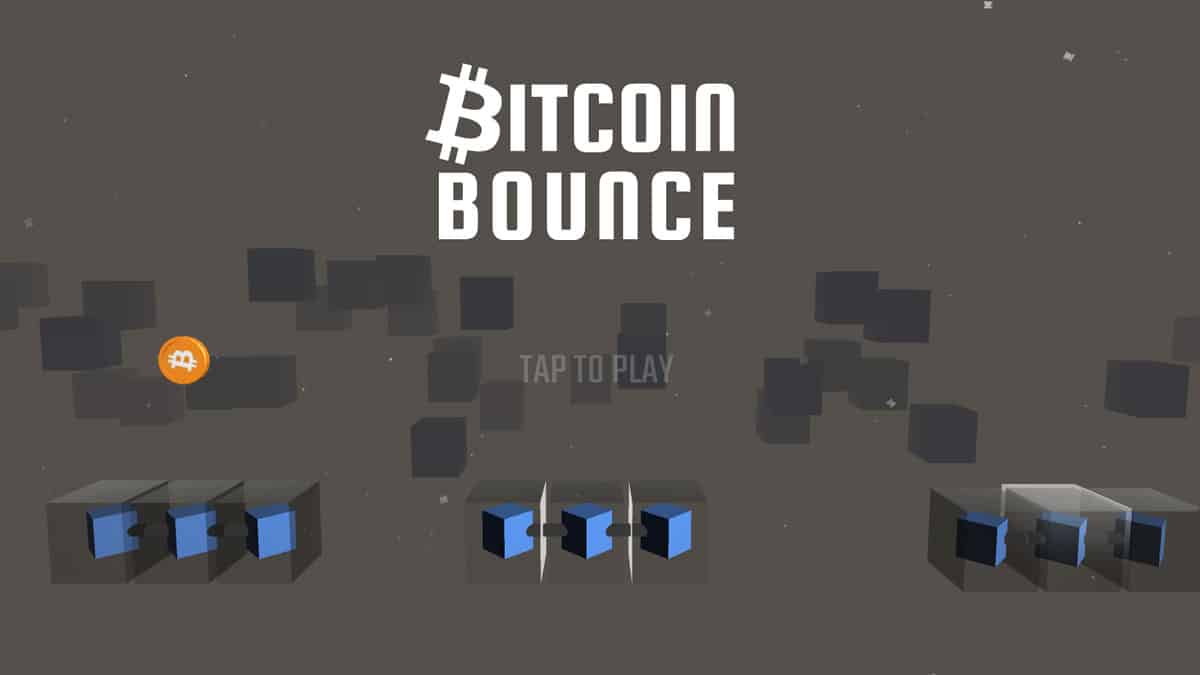 Introducing Bitcoin Bounce
The game (available only for Android) was created in 2019 by THNDR Games. In principle, it has extremely simple gameplay: go as far as possible by jumping from platform to platform without falling into the abyss.
Along the way, you can find bonuses, like wormholes or lightning, that will propel you further. Each bounce earns you a number of points that can be multiplied if you land on a light slab.
Usually with video games, the goal is to get your name to the top of the leaderboard, but with Bitcoin Bounce, this is taken one step further.
While bouncing along, you might find a ticket, which is a kind of in-game currency and cannot be exchanged outside the game. They are used to participate in a daily lottery that randomly rewards players with bitcoin!
How can I win satoshis by playing?
Initially, rewards ranged from 100 to 5000 sats per day, and the distribution took place randomly among ticket holders. There was no difference between someone with 20 tickets and someone with 200 tickets.
Today, the system has become much more balanced: the best players have the best chance of getting their hands on those 5000 satoshis at the end of the day (about £2 worth of BTC in early May 2021).
Playing regularly gives you a good chance of earning as many of these tickets as possible – which leads to the best chance of getting more rewards!
For players who want to be rewarded for their impressive scores, and not for holding lots of tickets, the studio regularly organises small events on its Twitter page. This may be, for example, having to acheive a specific number of points to have a chance of winning a portion of the pot.
To claim your winnings, you will need a wallet compatible with the Lightning Network, such as Zebedee or Wallet of Satoshi. Are you ready? Let's get bouncing!
Recevez un condensé de l'actualité dans le monde des cryptomonnaies en vous abonnant à notre nouveau service de newsletter quotidienne et hebdomadaire pour ne rien manquer de l'essentiel Cointribune !
Pur produit millénial, je suis tombé dans le chaudron des cryptos, 100% connecté 24h/24. Ma citation préféré "In the midst of chaos, there is also opportunity" ― Sun-Tzu, L'Art de la Guerre
DISCLAIMER
The views, thoughts, and opinions expressed in this article belong solely to the author, and should not be taken as investment advice. Do your own research before taking any investment decisions.