Bitcoin (BTC) consumes 50% less energy than international banking system
Wed 19 May 2021 ▪ 16h47 ▪
4
min read — by
To justify Tesla's U-turn on Bitcoin (BTC), Elon Musk recently brandished the tired argument about its high energy consumption. Here at CoinTribune, we have already demonstrated the truth behind the endless accusations about Bitcoin's environmental impact. Now, Galaxy Digital has provided some of its own insight, producing a comparative analysis of Bitcoin's energy consumption and other components of the finance sector. The conclusion: Bitcoin is being subjected to a sham trial. The report shows that the traditional banking system uses twice as much energy as the Bitcoin network.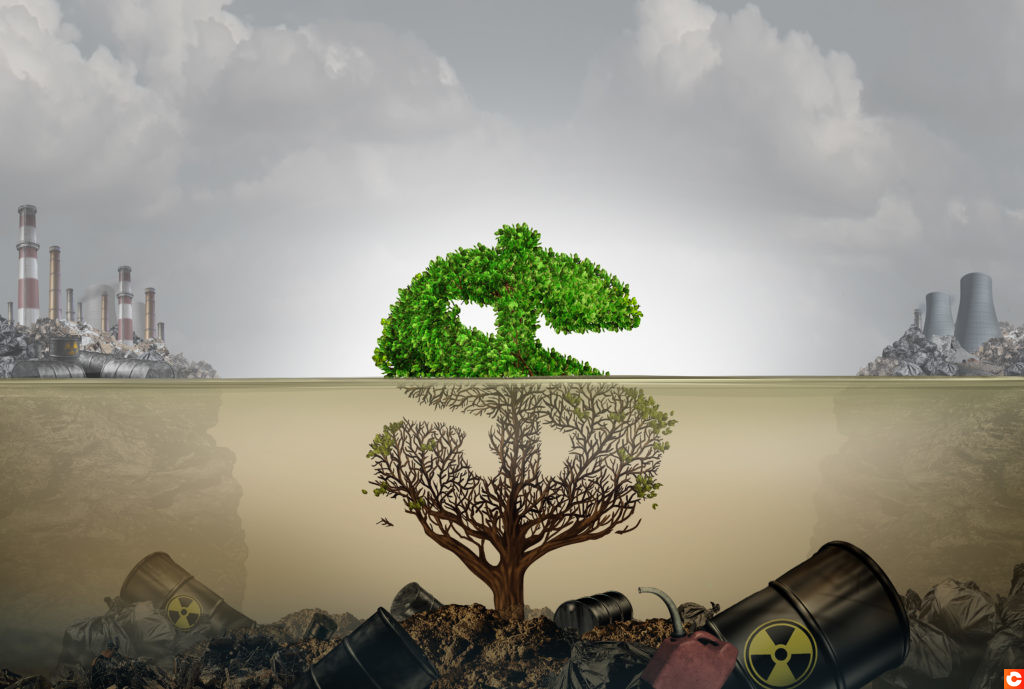 260 TWh per year versus 114 TWh per year
On 15th May, Galaxy Digital published the report "On Bitcoin's Energy Consumption: A Quantitative Approach to a Subjective Question". Using an intricately explained methodology, the broker-dealer was able to calculate that Bitcoin uses 113,89 TWh per year. Most importantly, this total includes the energy requirements for mining and for operating nodes. While calls grow for Bitcoin to reduce its energy usage, criticising its environmental impact in the process, Galaxy Digital's report shows us that Bitcoin is far from the worst offender.
The report shows that the traditional banking system consumes 263.72 TWh per year, measured on a global scale. Immediately, we see that this is quite clearly double the amount consumed by Bitcoin. In reality, however, the difference may be even greater. Galaxy Digital revealed that it was difficult to estimate the traditional banking system's global energy consumption due to a lack of transparency in the sector, writing that "the banking industry does not directly report electricity consumption data". On the contrary, the Bitcoin network offers complete transparency on the subject, providing real-time tracking tools to monitor energy consumption, such as the Cambridge Bitcoin Electricity Consumption Index.
Bitcoin (BTC) beats gold-mining industry
Galaxy Digital's report also focused on energy consumption in the gold-mining industry, noting that the sector was equally lacking in transparency. Nevertheless, they were able to base their analysis on a publication from the World Gold Council entitled "Gold and climate change: Current and future impacts". Using the estimated greenhouse gas emissions presented in this report, Galaxy Digital was able to calculate the gold industry's energy consumption at 240.61 TWh per year.
Once again, due to potential omissions, the actual energy consumption may be even higher. Galaxy Digital explained that "these estimates may exclude key sources of energy use and emissions that are second-order effects of the gold industry, like the energy and carbon intensity of the tires used in gold mines".
With a traditional banking system threatened by extinction, and with gold's status as the ultimate store of value slowly diminishing, the contents of Galaxy Digital's report present a strong case for the mass adoption of Bitcoin (BTC). Contrary to popular belief, it proves that a new financial system based on the cryptocurrency would in fact be more beneficial to the environment than what is currently in place.
Recevez un condensé de l'actualité dans le monde des cryptomonnaies en vous abonnant à notre nouveau service de newsletter quotidienne et hebdomadaire pour ne rien manquer de l'essentiel Cointribune !
Ayant évoluer dans l'univers du jeu video pendant près de 5 ans, je suis un vrai Geek et c'est tout naturellement que je me suis tourné vers le monde des cryptos.
DISCLAIMER
The views, thoughts, and opinions expressed in this article belong solely to the author, and should not be taken as investment advice. Do your own research before taking any investment decisions.