Bitcoin (BTC) gets the biggest update in four years, here's what's new
Sun 14 Nov 2021 ▪ 10h23 ▪
4
min read — by
The Bitcoin blockchain has seen a major update called Taproot. It promises to improve the confidentiality and efficiency of transactions – and, most importantly, unlock the potential of smart contracts to remove intermediaries from transactions.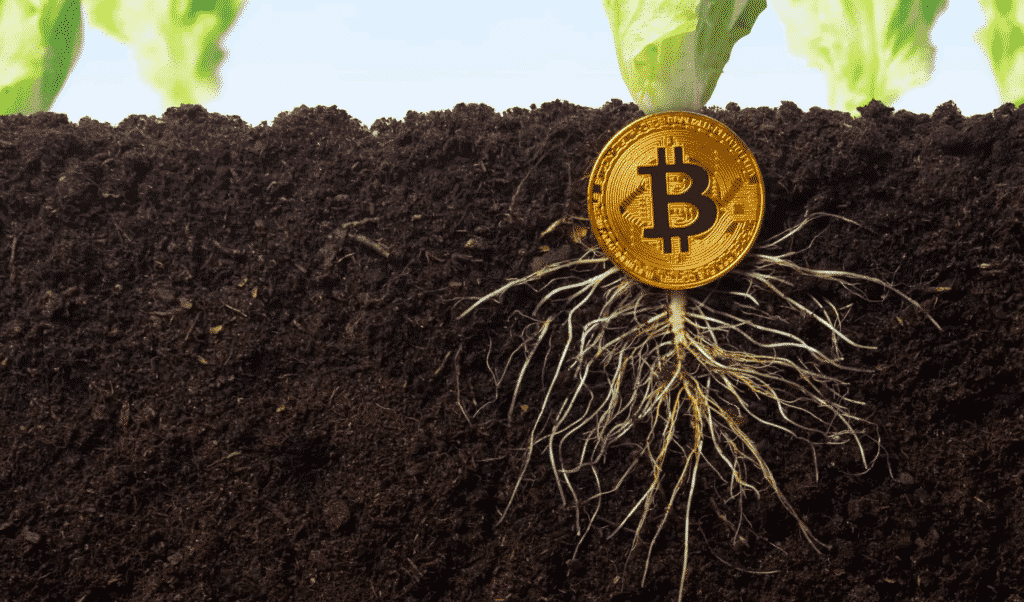 Today, 14th November, saw the first Bitcoin update in four years. This is a rare moment of agreement among stakeholders, and a big event for the first cryptocurrency, according to cnbc.com.
Alyse Killeen, founder and managing partner of Bitcoin-focused venture company Stillmark, emphasised the particular significance of Taproot, which opens up greater opportunities for entrepreneurs who want to broaden the scope of BTC's application.
The changes
Digital signatures, which are similar to a person's fingerprint left on every transaction, are a significant element of the update for Bitcoin.
Currently, BTC utilises an algorithm known as the "Elliptic Curve Digital Signature Algorithm," which generates a signature from the private key that controls a Bitcoin wallet and assures that BTC can only be spent by its rightful owner.
According to Bitcoin miner Alejandro De La Torre, Taproot will include Schnorr signatures, which will effectively render multi-signature transactions unreadable. This will not lead to greater anonymity of your individual Bitcoin address in the public blockchain system, but it will make simple transactions indistinguishable from more complicated, multi-signature transactions.
In reality, you'll have more privacy because your keys won't be exposed as much on the chain. "You can kind of hide who you are a little bit better, which is good," said Brandon Arvanaghi, a Bitcoin mining engineer who now heads Meow, a startup that provides corporate treasuries with exposure to crypto markets.
Smart contracts
Smart contracts, which are self-executing agreements that exist on the blockchain, would benefit greatly from these improved signatures.
Taproot reduces the amount of space smart contracts take up on the blockchain, making them cheaper and smaller. Currently, smart contracts can be created both on Bitcoin's core protocol layer and on the Lightning Network, a BTC-based payment platform that allows for instant transactions.
The long wait
Despite the fact that the bitcoin community decided to lock in the update in June, the change did not go live until November. The two-month delay was provided to allow time for testing to reduce the likelihood of technical breakdowns.
According to Jason Deane, an analyst at Quantum Economics, the changes allow for the exceedingly remote chance of a system malfunction that would undermine confidence in the whole cryptocurrency system, thus killing it. She dubbed this a 'self-inflicted wound'.
So far, everything works smoothly. In spite of some experts' scepticism, the news seems to have bolstered faith in the first cryptocurrency, with Bitcoin climbing back up to 64,993 (+1.68%) at the time of writing.
Recevez un condensé de l'actualité dans le monde des cryptomonnaies en vous abonnant à notre nouveau service de newsletter quotidienne et hebdomadaire pour ne rien manquer de l'essentiel Cointribune !
Photographe, Vidéaste, webdesigner et enfin rédacteur pour CoinTribune: l'image, le digital et la blockchain sont mon dada.
DISCLAIMER
The views, thoughts, and opinions expressed in this article belong solely to the author, and should not be taken as investment advice. Do your own research before taking any investment decisions.