Bitcoin (BTC): let's talk mining in China and institutional traders
Wed 30 Jun 2021 ▪ 13h38 ▪
3
min read — by
Following the attack on miners, the price crash is beginning to see signs of correction. Now that we are more stable, what is happening on Wall Street? Where are institutional traders positioning themselves on Bitcoin? Here is Vincent Ganne's new weekly column for CoinTribune.
Mining: China remains a heavyweight
If I had to choose the word that best embodies the deep state of mind of a blockchain, I would choose "decentralisation". Bitcoin is the project of a means of payment that promises to escape the historical banking system, without anyone able to control it. There is no BTC Central Bank, no one to make it rain during a drought, or to bring around nice weather at will… At least, that is what we believed.
It was an open secret, but the beating heart of the BTC is still in the hands of a single government. Needless to say, China's weight in mining led to a type of "centralisation" contrary to the philosophy of BTC.
In my opinion, it is excellent news if, month after month, the Chinese mining hashrate will fall and spread around the world, thereby taking away from any sovereign state the ability to press the off button. We will see how the mining map has been redrawn at the end of the year, but until then, don't make any bets!
Institutional positioning: accumulation still too timid
Below, you can see a chart that shows institutional BTC positioning on the Chicago Mercantile Exchange (futures and options contracts).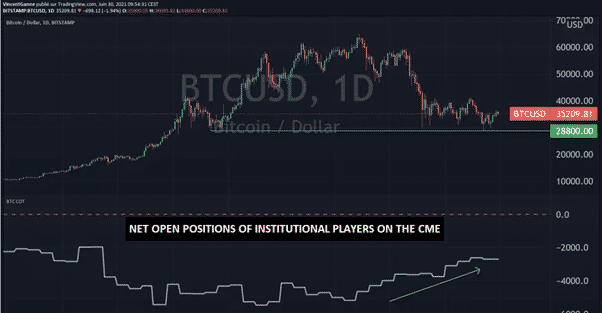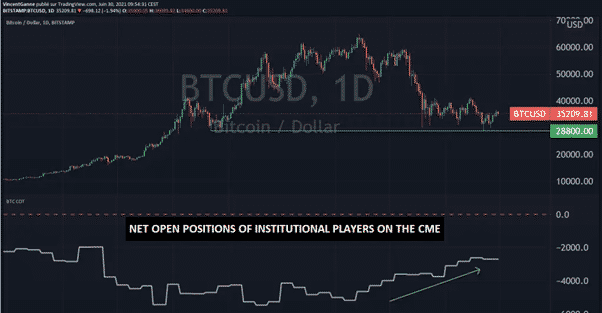 The Bitcoin price has been building a trading range for six weeks between support at $30,000 and the major resistance at $40/42K. Two patterns are clashing: that of the bearish continuation range towards $20,000 and that of a bullish reversal to above the major resistance. In this neutral sequence, it is important to turn to how pro traders are positioning themselves. The graph above shows institutional players' net open positions on the CME. There is a rise in net open positions, but we have not hit euphoria yet. I would also point out that the CME is not the leading stock exchange in terms of institutional volume on BTC.
In short, the 30K/40K technical battlefield is still in hot and uncertain times, waiting for a break out that definitively indicates high finance's choice.
Recevez un condensé de l'actualité dans le monde des cryptomonnaies en vous abonnant à notre nouveau service de newsletter quotidienne et hebdomadaire pour ne rien manquer de l'essentiel Cointribune !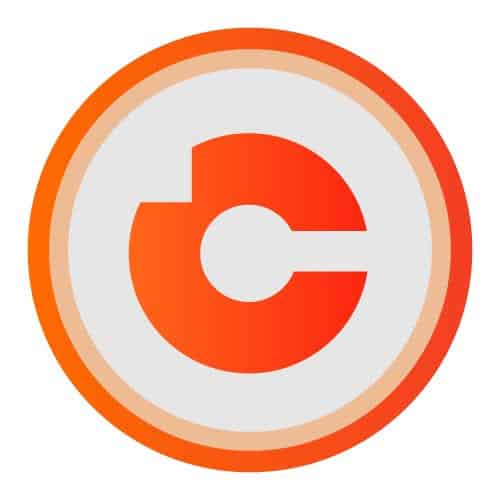 Stratégiste de marché, analyste technique, formateur, intervenant régulier sur BFM Business et différents médias économiques et financiers ; je me sers de mes connaissances des marchés financiers, de la macro et micro économie dans le but de prévoir les tendances de moyen et long terme des actifs financiers.
DISCLAIMER
The views, thoughts, and opinions expressed in this article belong solely to the author, and should not be taken as investment advice. Do your own research before taking any investment decisions.