Bitcoin Millionaires Forced to Sell up to Pay the Taxman
Wed 20 Jan 2021 ▪ 22h41 ▪
5
min read — by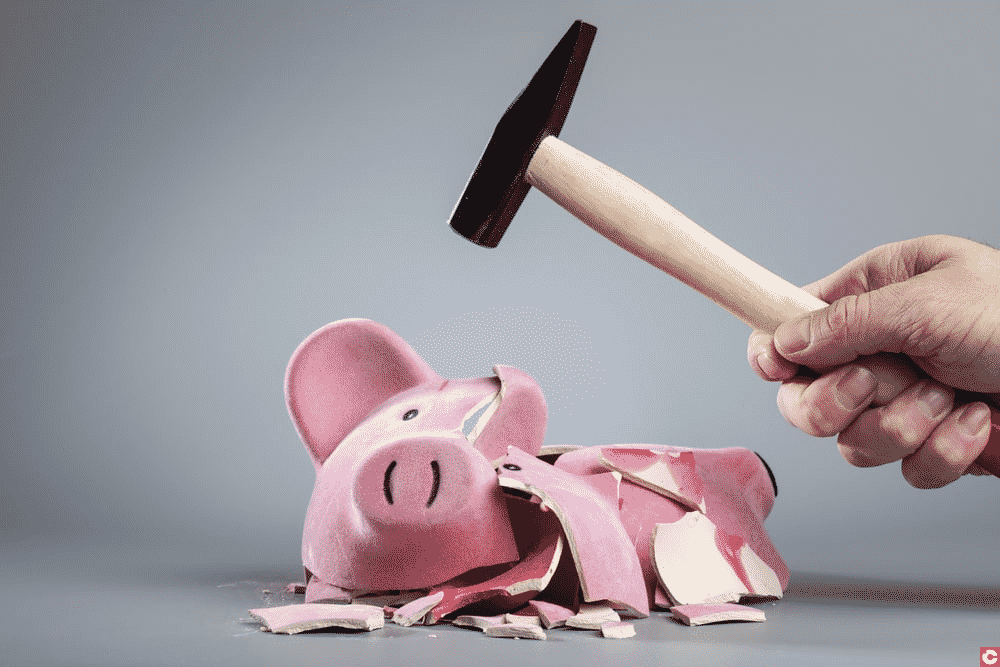 Alexander and Laura showed their flair for investing by positioning themselves long on Bitcoin before it began to hit its ATHs in 2017. All the better for them, since their BTC assets reached $7 million. Surprisingly, in addition to not getting cold feet and believing in the queen of crypto before everyone else, the American couple had a sense of citizenship. They declared their BTC holdings in good faith in the 2017 fiscal year. Confident in the ancient principle of 'not sold, not taxed', our two friends had no idea that they had just waded into a formidable tax whirlpool.
Death, Taxes… and Bitcoin
Do you know about the IRS? The Internal Revenue Service is the U.S. tax collection agency. Founded in 1776, it is easy to imagine its first agents travelling over to the Wild West to collect their share of the pioneers' gold, running the risk of picking up a few grammes of lead on the way…
However old it may be, this institution has perfectly adapted itself to the new financial technology of the 21st century. The US continues to play coy on the classification of crypto, but their tax authorities have called out loud and clear that cryptocurrencies and Bitcoin are securities and they deserved to be taxed accordingly.
As early investors into Bitcoin, Alexander and Laura Strashny have had a painful experience: after a two-year legal challenge, the IRS has just obtained a court decision in its favour. This decision will simply force the couple to pay a tax of more than $1 million, which is impossible for the interested parties unless they sell a portion of the digital assets that they declared too scrupulously.
A fatal statement
Back to early 2018: The couple has just declared their assets and income in crypto for 2017. We can agree that both of these are pretty comfortable: their Bitcoin fortune allowed them to take out a dividend of $19,000 per month. In addition, their traditional income was about $15,000 per month. The Strashnys were fully transparent and completed their returns diligently.
They were quickly told that they were liable for a substantial amount of USD 1.1 million in tax, a sum they asked to pay over six years, as just because they earned a good living, they couldn't go and get out a million in cash, just like that. Don't forget that since the glorious peaks of $20,000 in December, BTC collapsed and was trading around $6,000 in July 2018. In short, a nice chain of bad news.
It was precisely during this period that Alexander and Laura completed an application form to staggering their tax debt, poetically referred to as a 433A. The problem in doing so was that they were forced to disclose their assets in Bitcoin, i.e. seven million dollars. The IRS didn't hold back in their response: there would be no way to grant any ease of payment to taxpayers with such large assets (in this case, crypto). Then followed the disagreement, lawyers and trials.
Just a few days ago, the U.S. Tax Court ruled that the Strashny must pay immediately, even if to do so they must sell a part of their crypto assets.
Shehan Chandrasekera, tax expert at Cointracker, takes the opportunity to point out the obvious:
"The outcome of this court case shows how cryptocurrency is not immune from regulatory oversight. One might question why the cryptocurrency holdings were reported on Form 433-A in the first place. This IRS form is signed by the taxpayer under penalty and perjury. If the large holding of cryptocurrency was omitted from the form, this would have been a fraudulent filing and the consequences could have been much harsher"
What about you, how are your taxes?
The Strashny's misadventures raise questions both about the kind of hypocrisy of taxing something that is all too often treated with contempt by the States until they can earn a quick buck on it, and about the fact that honesty and transparency do not always pay off. On the other hand, it is a good opportunity to reflect on your own situation: are you in good standing with your taxes? If in doubt, take the time to study these two essential articles:
Bitcoin and Crypto Tax: What to report to taxes? (CHECK)
Bitcoin, Taxes and Taxation: Understand everything when reporting crypto accounts abroad (CHECK)
Recevez un condensé de l'actualité dans le monde des cryptomonnaies en vous abonnant à notre nouveau service de newsletter quotidienne et hebdomadaire pour ne rien manquer de l'essentiel Cointribune !
Ingénieur de formation, et spécialisé dans les nouvelles technologies, je me suis toujours intéressé à la blockchain et aux cryptomonnaies. Je suis heureux de faire partie de l'équipe CoinTribune.
DISCLAIMER
The views, thoughts, and opinions expressed in this article belong solely to the author, and should not be taken as investment advice. Do your own research before taking any investment decisions.