CoinShares brings its physical Bitcoin (BTC) and Ethereum (ETH) ETPs to two Euronext exchanges
CoinShares, the largest digital asset investment firm in Europe, has listed its recently launched physically-backed exchange traded products (ETPs) on Euronext Paris and Amsterdam.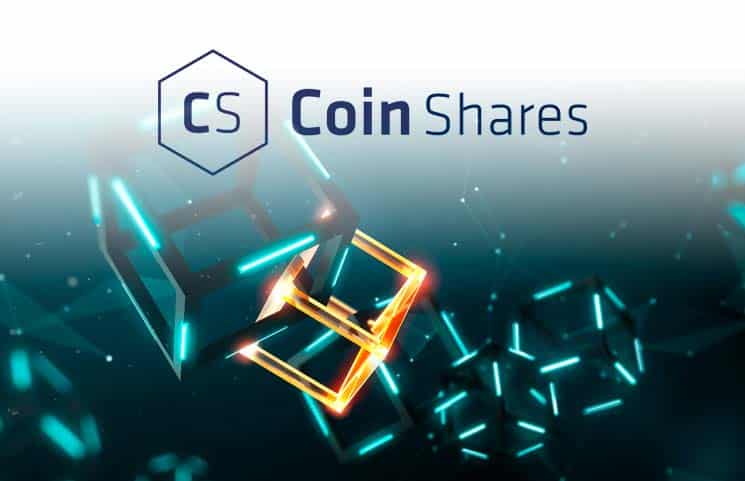 CoinShares continues to conquer Europe in order to provide a larger investor base with access to digital assets through industry leading, regulated investment vehicles. The Bitcoin and Ethereum physically-backed crypto ETPs have been listed on Euronext exchanges today, 8th September.
The road to success
Cryptocurrencies continue to grow in value, so it's no wonder that CoinShares' crypto assets under management (AUM) have also surged recently. According to the company's latest weekly crypto fund flows report, there's been a spike in the total value of global digital assets under management.
"Listing our physical Bitcoin and Ethereum ETPs on Euronext Paris and Amsterdam is another milestone for our CoinShares Physical platform, which has grown to over $560 million (~£406 million) in assets under management after launching in January. The cross-listing will allow us to continue our mission of working alongside clients to provide investors access to cryptocurrencies through investment products. We are excited to expand into these new marketplaces and continue growing the presence of digital assets in Europe," said Frank Spiteri, CoinShares' Chief Revenue Officer.
According to Jean-Marie Mognetti, Chief Executive Officer at CoinShares, the company's officials have noticed the investor sentiment in Europe shifting in favour of cryptocurrencies over the last couple of years. "The institutional demand for our products clearly demonstrates the part cryptocurrencies play in institutional investment portfolios. By listing our physical ETPs in Amsterdam and Paris we're continuing to put our client's needs first while also filling a gap in the marketplace. We recently recorded the strongest second-quarter results in CoinShares' history, and this news, coupled with the recent announcement of our strategic alliance with Invesco Europe, augurs very well for the future of our asset management business," she added.
The news comes right after the cross-listing of CoinShares Bitcoin, Ethereum and Litecoin (LTC) ETPs on Germany's main market Börse Xetra this summer. CoinShares Physical ETPs are now listed in Switzerland, Sweden, Germany, Italy, Austria, Belgium, Luxembourg, Netherlands, Spain, France, Denmark, Finland, Poland and Norway.
CoinShares has just announced that it has listed two of its physically-backed ETPs on Euronext Paris and Amsterdam.