eBay considers allowing Bitcoin (BTC) as payment method
In an interview with CNBC, the CEO of the e-commerce giant with a stock market valuation of over USD 39 billion (~GBP 28 billion) said that it was weighing up whether to accept Bitcoin and other cryptocurrencies.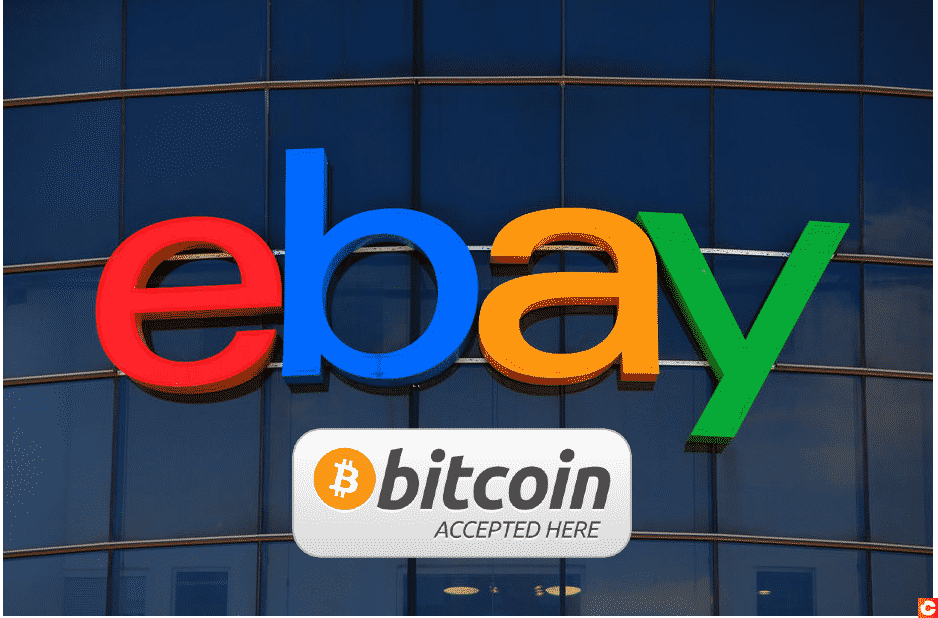 A response to the rise in popularity
eBay's CEO Jamie Iannone shared the information during an interview aired on the U.S. news channel CNBC on Monday, 3rd May 2021.
His answer came in response to the question of how eBay was going to react to the rise in popularity and increasing adoption of crypto assets, especially Bitcoin.
Iannone responded by saying that eBay already accepts Apple Pay and Google Pay in order to offer its users a wider range of choice. He added that the company continues to study alternative forms of payment, such as cryptocurrencies.
"We are expanding the types of payments that we take. We now take Apple Pay and Google Pay, [which means] more choice for buyers. We will continue to look at other options like cryptocurrency."
Jamie Iannone, CEO of eBay
eBay and NFTs
Elsewhere, eBay's CEO added that the company was analysing new trends and their potential adoption. For example, this is precisely the case for non-fungible tokens (NFTs), which eBay is currently investigating to better understand their potential applications.
The mention of NFTs was capitalised on by the CNBC journalist Morgan Brennan, who followed up by asking whether it meant that eBay was going to launch into the NFT market.
"We are looking at it, and we are exploring opportunities for how we can enable it on eBay in an easy way."
CNBC interview with CEO of eBay Jamie Iannone, 3rd May 2021
eBay's long history of potential payments with cryptocurrencies
This is not the first time that eBay has teased the possibility of paying in Bitcoin and active cryptocurrencies on its site. In 2014, the idea was already being considered. Even earlier, in 2013, eBay shared a short video on Bitcoin, a fact that was pointed out in a tweet by the user @DocumentingBTC.
A classic case of words not followed up by actions.
Elsewhere, PayPal, eBay's former payment merchant, already allows its users to complete their purchases with cryptocurrencies, such as litecoin (LTC), ether (ETH) or bitcoin (BTC). It is an obvious step forward which is gaining an increasing amount of traction.
Viewed in terms of the democratisation of payments, and with the aim of making it accessible and usable for as many people as possible, Bitcoin must start being accepted on most big e-commerce platforms. With Tesla now accepting purchases made in bitcoin, eBay's recent comments and its 187 million potential clients could see Alibaba or the South Korean giant Coupang follow suit. One thing is for certain, the first big marketplace that accepts it will herald a new era for buyers and sellers alike.