'Irresponsible' Bitcoin (BTC) ad campaign banned
Posters of an advertising campaign asking people in the United Kingdom to buy bitcoin have now been banned by the UK's Advertising Standards Authority (ASA). All across the London Underground Network and on London buses this year, posters could be seen from the cryptocurrency exchange Luno with a cartoon image of Bitcoin. The advert read, "If you're seeing bitcoin on a bus, it's time to buy." Of course, this would say "on the Underground" on London's tube network.
Why did the ASA ban the Bitcoin ad?
The ASA found the advertisement irresponsible and misleading in its present form. The authority found the ad to have failed in highlighting cryptocurrencies' risks. It asked Luno, a London-based crypto exchange with more than seven million customers in 43 countries, to ensure that its marketing communication sufficiently explains the volatility of Bitcoin investments. To quote the ASA, "we concluded that the ad irresponsibly suggested that engaging in Bitcoin investment through Luno was straightforward and easy, particularly given that the audience it addressed, the general public, were likely to be inexperienced in their understanding of cryptocurrencies."
The decision came on the pretext that the regulatory body received four complaints concerning the ads. While one consumer accused the ad of taking advantage of consumers' inexperience, the other three found it misleading, failing in its effort to illustrate the risk of the investment.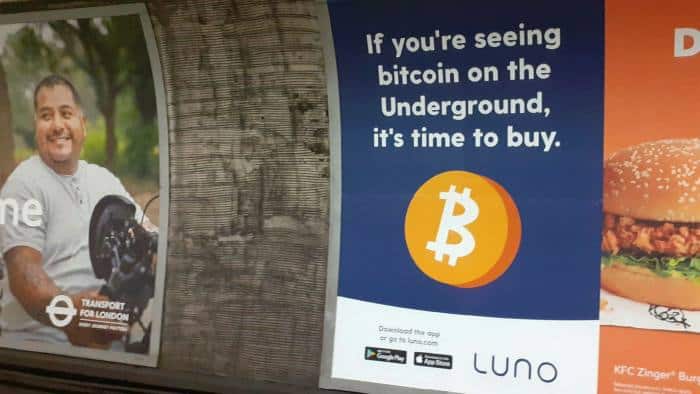 UK's negative outlook on crypto
The banning of the ad has special significance, especially at a time when the price of Bitcoin saw a collapse of 30% in a single day, last week. Although it rebounded equally as quick. What makes things appear worse is the statement from Andrew Bailey, Bank of England Governor, who recently cautioned crypto investors to be prepared to lose all their money.
The ASA found the phrase – it's time to buy – a call to action for an asset that seemed straightforward and accessible for all to invest in. In reality, the ASA believed, "Bitcoin investment was complex, volatile, and could expose investors to losses."
In response to the ASA's take on the advertisement, Luno has agreed to withdraw the ads in their current form. The exchange has also pledged assurances to the ASA, saying that its future ads would come with appropriate risk warnings.
Is this an attack on the whole system by the UK's ASA? Or just a happy coincidence, at a time where the crypto markets have been shocked by unnecessary FUD news? Either way, in the current context it will seemingly be water off a duck's back for Bitcoin. Londoners will surely be seeing a revised version of this ad very soon!