Binance Off the Charts: Will Cryptocurrency, the Smart City and the Future of Africa be Forged by Akon?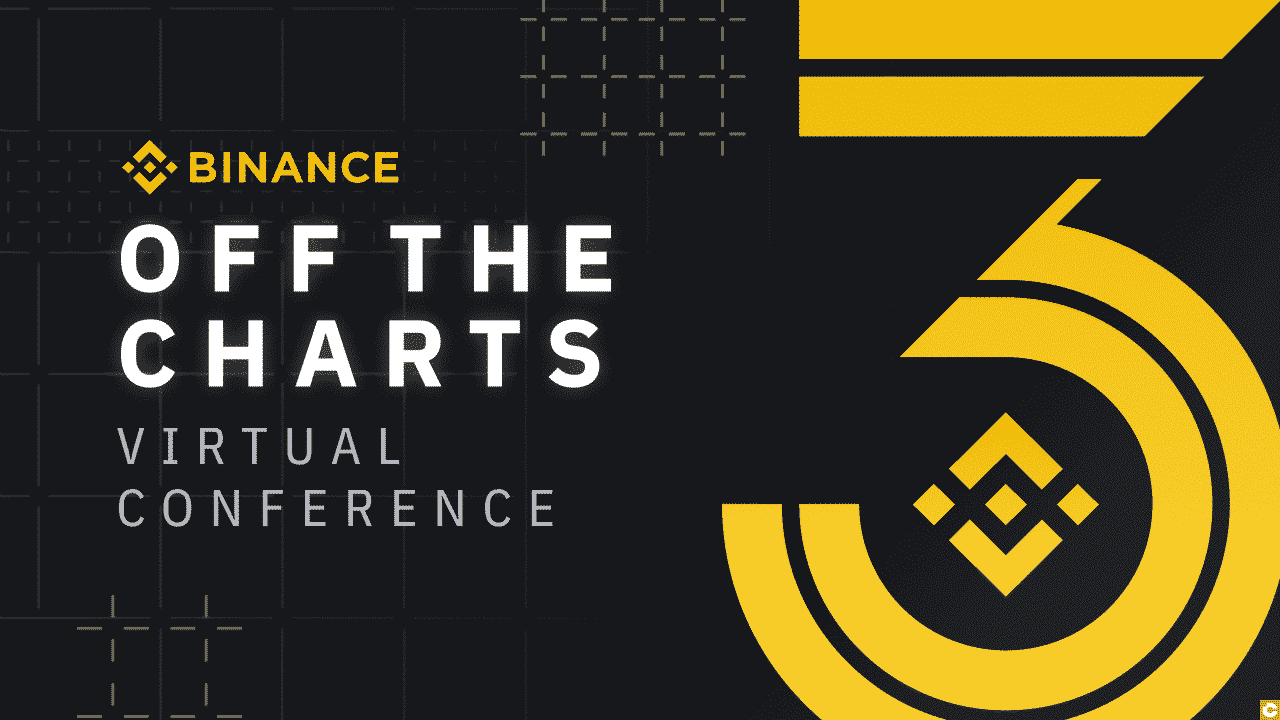 It is often said that the blockchain is closed off, an area for enthusiasts only, and everyone wonders when the sacrosanct mass adoption will come to this sector. Well, what if a world-famous singer starts using it to improve the quality of life of human beings? Will the singer Akon, his Akoin project and his own futuristic city be the cornerstone of future adoption? CZ, the founder of the Binance exchange, may think so. In any event, CZ was the moderator of the panel "CZ and Akoin: Driving Crypto Adoption and Innovation in Rising Economies" at the third annual "Binance Off The Charts" conference.
Are you ready to discover Akon's more humanistic side? Do you want to meet Jon Karas, his partner on Akoin? Are you ready to discover a more jovial and groupie CZ than ever before? Yes? Well, we have the key takeaways written below for you, and if you want to check out the full interview, it is at the bottom of the article – here we go!
Hello Akon, thank you for being here today. I've only been to few concerts in my life, but I've been to one of yours! How does a music star like you get into cryptocurrencies?
Akon: I've always been interested in cryptocurrency and blockchain. At first I had no idea what it was until a friend of mine introduced me to Brock Pierce, who is, as you know yourself, a great defender of the ecosystem. He took his time and explained to me how it was the future, but I'm used to this old kind of thinking and I didn't pay much attention to it at the time. Everything changed when I returned to my native Senegal and had a problem changing currencies. After I finished my stay, I had to return to the United States. I was rushing to get to the flight, and only realised once on board that I only had CFA francs. My flight was then stopping in Paris and I thought I would be able to exchange there. What was in shock when I was told that this currency was not accepted here. How could France, the country that created the CFA franc, not exchange it on its own territory? I then thought back to Brock Pierce's explanations and realised that Bitcoin and cryptocurrencies were what Africa needed to build its future.
Between this awareness and the fact that you want to launch your own currency, the Akoin, how long has it been?
Between two and three years. I took the time to really understand how the blockchain works and its economy. One of the goals of my life is to help the development of this continent that is so dear to me – a victim of poor management of its own resources and monetary instability. With Jon Karas we thought about how to change things and I realized that Akon sounded like Akoin. The solution then became obvious, a kind of destiny, right?
You are a man of various talents: musician, entrepreneur, humanist… How do you want to be remembered in the future?
Music is the area that made me well known and allowed me to be where I am today. Nevertheless, I have always seen music as a gateway to allow me to accomplish larger projects. I want people to remember me as someone who contributed to the development of Africa. I want other people to join me in my fight. This continent has always given its tools to develop other countries, now it is up to us to provide new ones. Things have to change!
What are the objectives of the Akoin token?
Jon Karas: There are two main goals:
1. Simplify conversions between currencies: as you know CZ, Africa is a continent where 54 countries, just as many governments and more than 40 different currencies coexist. This situation makes discussions slow and difficult and does not encourage investors to launch projects in the territory. With the Akoin, users can easily switch from one currency to another in seconds. The time of long conversions with high fees will be a bad memory. As Africa is a country where the use of prepaid phones is frequent, we have signed a partnership with BitMinutes that makes it possible to tekenise the remaining time. The user will be able to easily exchange it for fiat, Akoin or other services.
2. Access to decentralised applications: this will be the gateway to participation in the ecosystem. dApps will facilitate access to micro loans, micro lotteries that we are going to launch, education and the health field. It is a large ecosystem of which the Akon City is a part.
Speaking of Akon city, the company that won the contract is the American company KE International. It is known for the construction of the Mwale Medical and Technology City (MMTC). Can you tell us more about this project?
Jon Karas: Yes, MMTC is a city project launched in 2014 in Kakamega in western Kenya. It is an eco-friendly and technological city whose construction will be completed this year. Nearly 4,800 eco-homes are available, but the heart of the city is Hamptons Hospital, which has nearly 5,000 beds for patients. The city is gradually developing with shopping malls and soon an airport to facilitate travel. Operating off a solar power plant and a waste incinerator, the city has obtained LEED (Leadership in Energy and Environmental Design) certification, which is a reputable ecological certification.
Mwale Medical and Technology City (MMTC)
It is for all these reasons that we have chosen KE International for the construction of Akon City.
Akon: Regarding Hamptons Hospital, the research carried out there attracts visionaries from the medical profession and it is currently in charge of the research into COVID-19 on the African continent. We have signed a partnership with the Akoin project because the medical sector is particularly important in a country like Africa.
Jon Karas: The Akoin will be a means of payment for the inhabitants and researchers of the city. From household bills, to receiving their salary, everything will be done with the Akoin token.
That's a hard deal to sign, based on my experience. How did you guys go about achieving that?
Jon Karas: To tell you the truth CZ I have a secret weapon called Akon! The locals know him and are aware that his approach is sincere. They listen to us easily and quickly sign up (laughs)!
What are the most promising things in the pipeline?
Akon: As we said, our goal is to bring new tools and concepts to African soil. The Akon city and the Akoin, its utility token will surely be the beginning of a proof of concept for other cities in the world. These cities will of course have to be adapted according to the cultural heritage of each country.
Akon City
Jon Karas: There's a lot of promising things coming up! We first signed a partnership with Jeev Network. It is a solution that allows the health field to be digitised by connecting doctors with their patients. Sanjeev Kaila, the founder, is a true visionary.
We are also in close contact with the World Food Bank and the Global Food Exchange. Many agricultural companies are also in contact with us, as this is one of the main incomes of Africans.
We are in the process of launching Akon Effect Opportunity Hubs. It is a technology hub where citizens can educate themselves about new technologies such as AI and blockchain. The first will open with the Mwale Medical and Technology City at the end of 2020.
We also focus on building our community through our partnership with Sensechat, a messaging service that can easily send cryptocurrencies. Of course, we are always looking for new partnerships.
When I try to develop Binance in Africa, I find myself with people who either don't understand anything or are very interested. It seems to me that there is no middle ground. Given your ambitions, do you run into any problems communicating with governments?
Jon Karas: Akon has been heavily invested in Africa for years, with Akon lighting Africa in 2014 for example. As with your question about getting the contract, people understand his love for Africa and so he has immense support from citizens but also from governments. There is a real desire to bring technology to the quality of life and the locals welcome us with open arms.
Akon, as an entrepreneur, what lessons have you learned from the African market. What works and what doesn't?
Akon: I'll say that what doesn't work is speed. Many companies come to Africa by importing a model that has been successful elsewhere. The African people are not like the others and want their culture to be respected. It is therefore necessary to understand each one and adapt accordingly. The company must inspire trust among a people who have been manipulated for too long.
You also have an Akoin foundation, could you tell us a little more about it?
Jon Karas: The foundation aims to improve people's lives. So we are focused on education, finance, access to health, improving productivity. We also use the blockchain to ensure that people legally conserve the land they have been on for generations. Our team continues to grow and we are confident for the future.
How has COVID impacted on your projects?
Akon: Ironically, COVID-19 was a blessing to me. Everything being closed, the distractions were no longer there, so I was able to concentrate fully on my project and sign a lot of partnerships for it. Like a bullet, it's easier to hit a target when they are sitting still, so it was easier to approach people when they couldn't run away from you (laughs)!
Jon Karas: I agree with Akon, what we've accomplished over the last 90 days is just incredible. Without this crisis, it would probably have taken longer. However, other partnerships require 'real' meetings and this is impossible in the current context, so we will have to wait. Looking to the future, we can't wait to start aligning with Binance on new projects.
Now that these questions are over, I have some questions about you Akon. After COVID, do you have any concerts planned?
Akon: Yes, I have tours planned to fight, among other things, different forms of bullying. Do not worry, this one will be global in scope, 32 cities – I have only one desire: to get back on stage.
Can we use the Akoin for your concerts?
Akon: Yes of course! The Akoin must be able to be used in all circumstances, my concerts are no exception to the rule.
During your tours, you were able to visit countless cities, which one is your favourite?
Akon: Malta without any hesitation, I love this city. The combination of desert and water is amazing.
And of all the foods you've been able to test, which one is your favourite?
Akon: Pizza! I could eat it anywhere.
Finally, what book would you recommend to everyone to read?
The Four Agreements, by Don Miguel Ruiz. If you haven't read it, you have to read it, it will change your whole perspective on life.
Now you know what to read next in your free time.
If you are interested in watching the full interview, here it is:
Conclusion:
For some, Akon's project seems excessive, but it is difficult to attack the man on his convictions. As Akon City is already considered a 'special tax zone' by the Senegalese government, it will no doubt attract many investors or people seeking a different tax system. Maybe one day TheCoinTribune and you, dear readers, will meet there, munching on pizza and listening to an Akon concert with our favourite groupie, CZ.