Bitcoin 2021 Miami: Conference to be streamed
Bitcoin Magazine is broadcasting the Bitcoin Conference Streaming on their Twitter. Don't miss all the top events on the Nakamoto stage! It all kicks off with the legend himself, Ron Paul.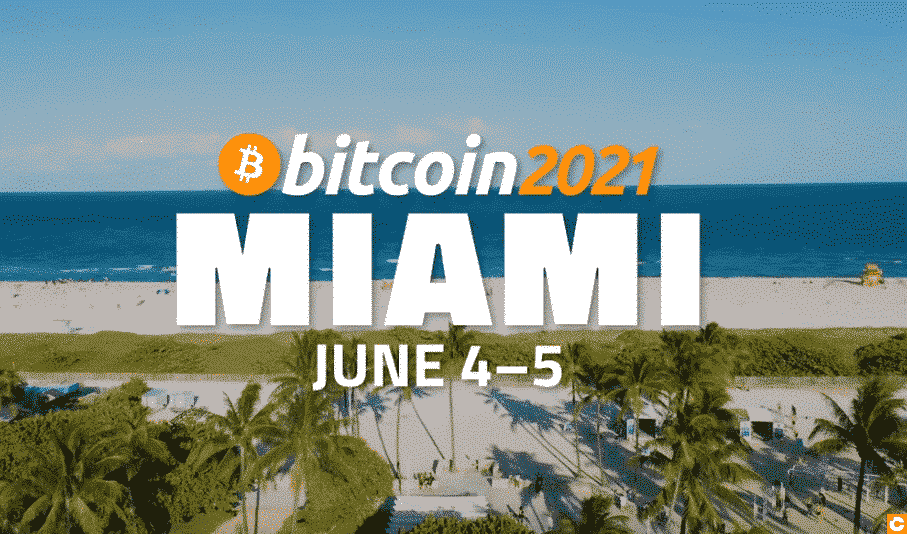 The conference starts at 13:00 BST. Don't miss the Michael Saylor and Max Keizer lecture at 15:40.
If you haven't seen our presentation of the Bitcoin 2021, be sure to read it.
4th of June agenda:
Bitcoin's Transition To A Multilayer Ecosystem (@wiz
Building Lightning Businesses (Jack Mallers, Brian Murray, Graham Krizek and Desiree Dickerson)
Who Is A Bitcoiner? (Nimrod Lehavi, Lamar Wilson, Isaiah Jackson, Diana Pires and Leigh Cuen)
The Future that Bitcoin Enables (Brothers Cameron And Tyler Winklevoss and Anthony Pompliano)
Banking The Unbanked (Jack Dorsey, aka Jack la censure (curious to see the reception that will be given to the boss of Twitter….))
Bitcoin Is DeFi (Oswaldo Lairet, Diego Gutiérrez-Zaldívar, Edan Yago, Jeremy Rubin and Yu-Chi Lyra Kuo)
What To Do When Your Country Bans Bitcoin? (Alejandro Machado, Boaz Sobrado, Francis Pouliot, Matt Odell and Hector Rosekrans)
The Next 10 Years Of Bitcoin Mining (Edward Evenson)
Bitcoin: A Better Battery For Renewable Energy (Ryan Condron)
You can view the full agenda of Bitcoin 2021 Miami.