ETHCC: a look back at the standout Ethereum (ETH) conference of 2021
Not long ago, ETHCC, the world's largest Ethereum conference, was in full swing. Over three days, the conference managed to attract nearly 1,200 people! But what can we say about this gathering? Here is our full rundown of the event…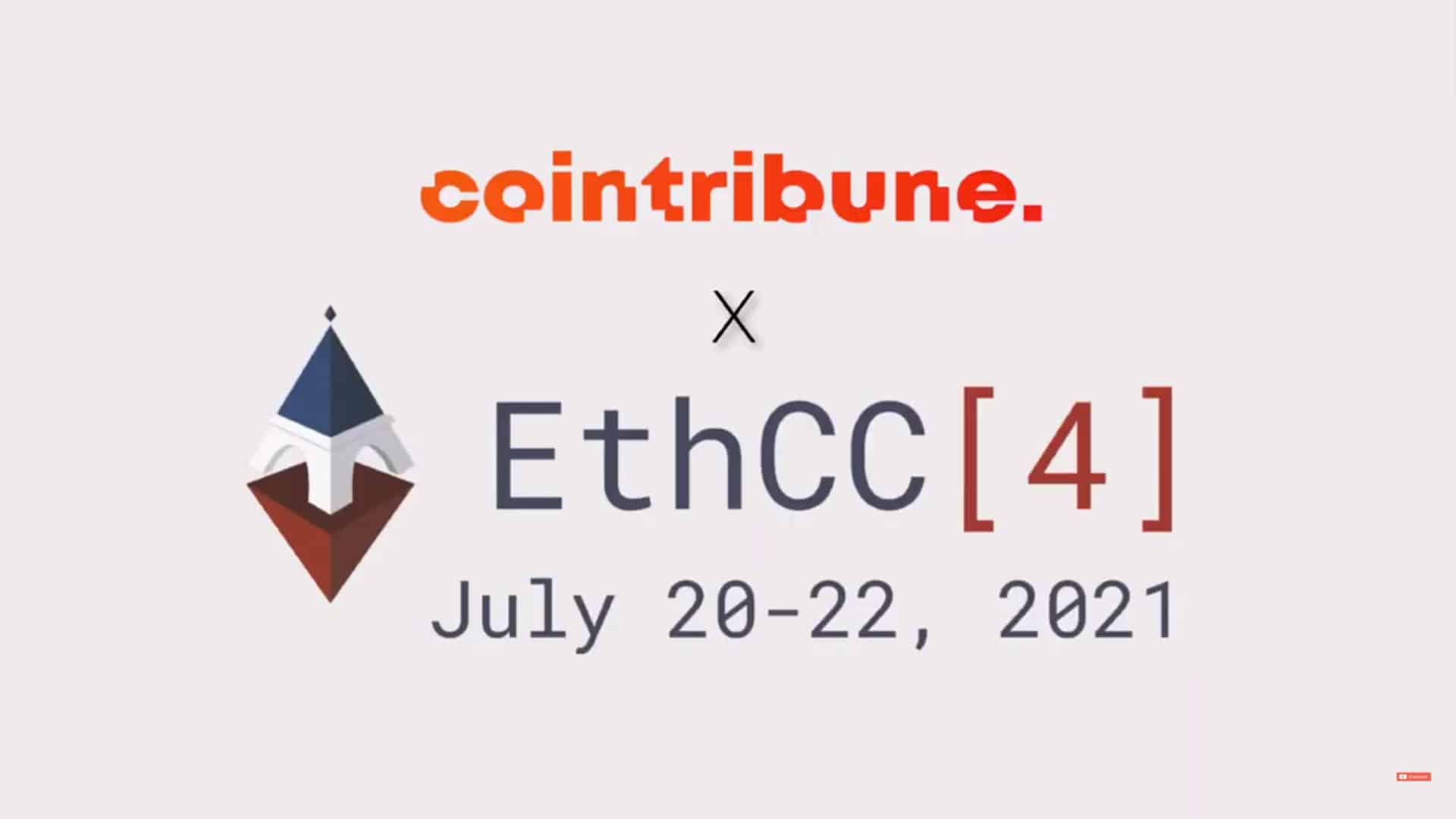 A gathering of Ethereum (ETH) enthusiasts
The first thing that hits when we got to ETHCC is that, although coming from different backgrounds and professions, the participants were all fired up by the same passion for the Ethereum blockchain.
Whether you came out of curiosity to learn more about the blockchain or about a specific part of Ethereum (Zk-Rollups, NFTs or DeFi, to name a few) you could always find someone ready to explain different aspects to you! Still, there were no guarantees that you would be able to understand what was going on, the event was often very technical!
In a context where social fractures and mistrust seem to be on the rise, it was truly refreshing to feel united by common values and to play a small part in the huge social changes that the blockchain is bringing and will bring.
Changes possible thanks to a huge number of technologies and projects
With nearly 1,200 people in attendance (there would have been 1,700 if the health authorities had not prevented it), you got the feeling that the participants were not all Ethereum maximalists.
They had nothing against projects external to the blockchain, as long as they brought tangible benefits and true democratisation to the ecosystem.
Funnily enough, Bitcoin (BTC), which many consider a pillar of the space though its longevity and status as a precursor to the whole of crypto, even had a space at this conference!
Under the provocative title "Bitcoin is for dictators", the hour-long talk explained how El Salvador adopted Bitcoin, as well as the inconsistencies of the process…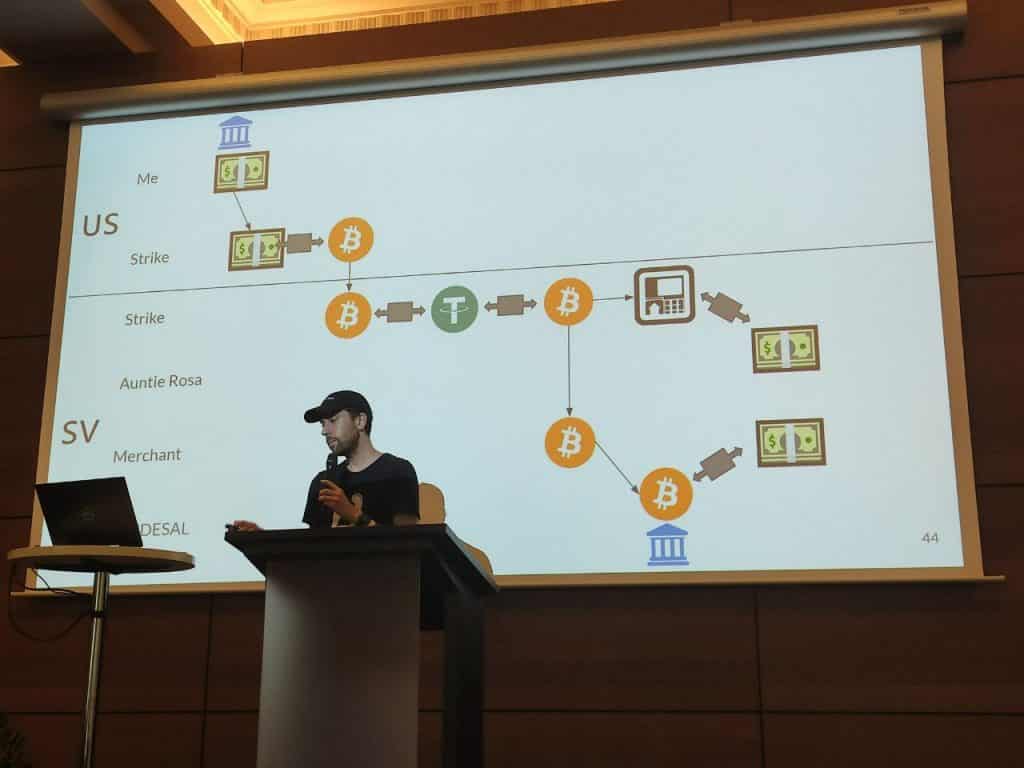 As the diagram shows, it seems that El Salvador's Bitcoin must be converted many times, including into Bitcoin!?
Well, OK, but let's get back to Ethereum…
Stands as far as the eye could see
As ETHCC took place at Paris' Maison de la Mutualité, there was plenty of space, meaning many stands were present. Whether you were a fan of NFTs, DeFi, layer-two solutions or cloud computing, there was something for everyone! As they say, a picture is worth more than a thousand words: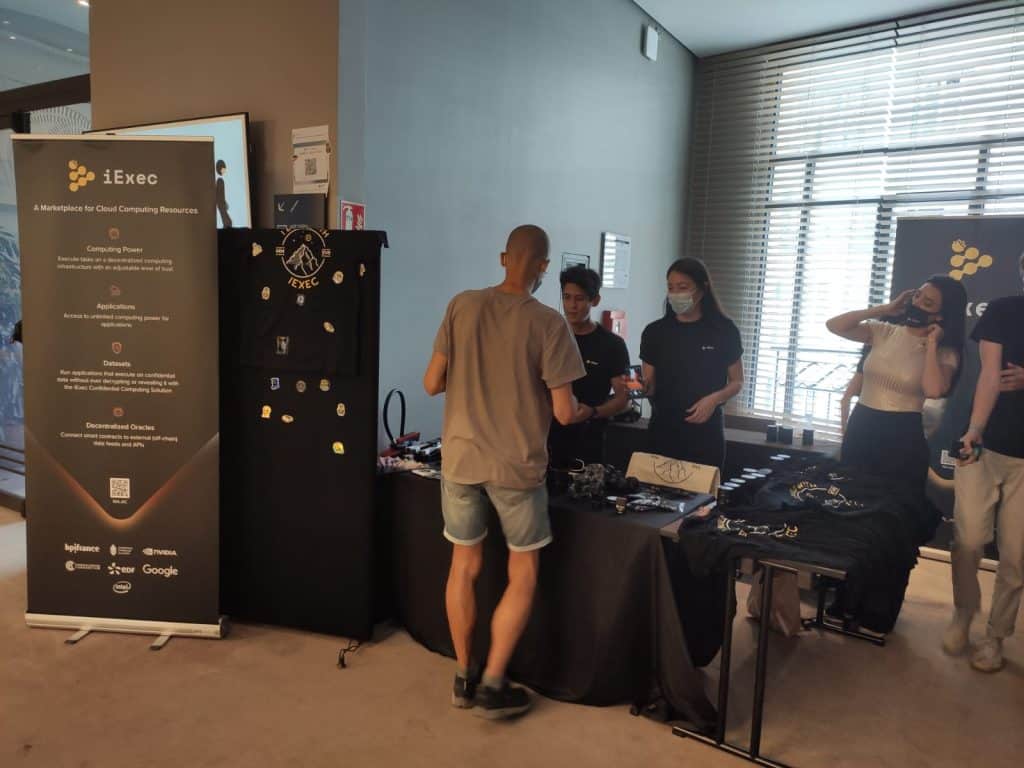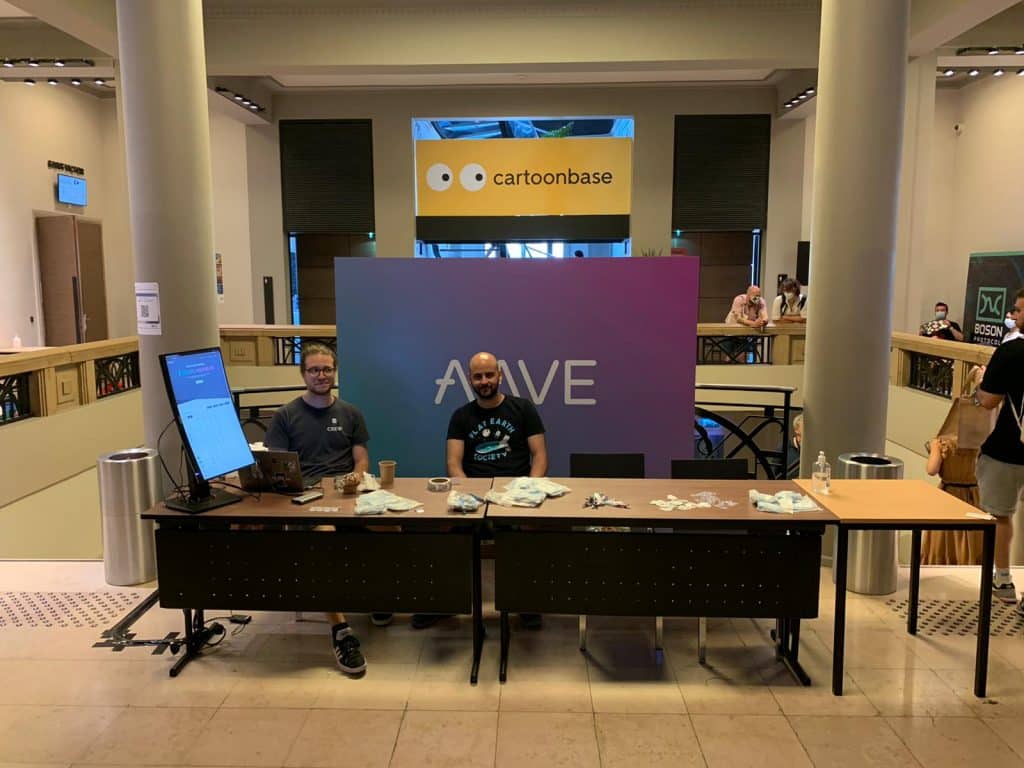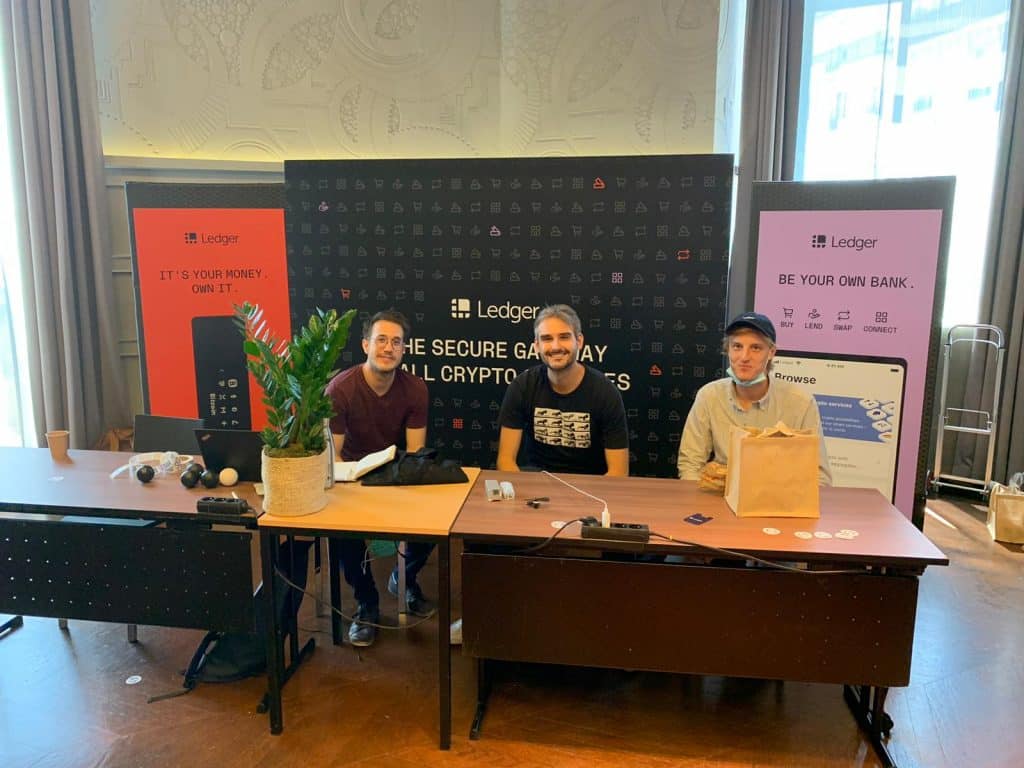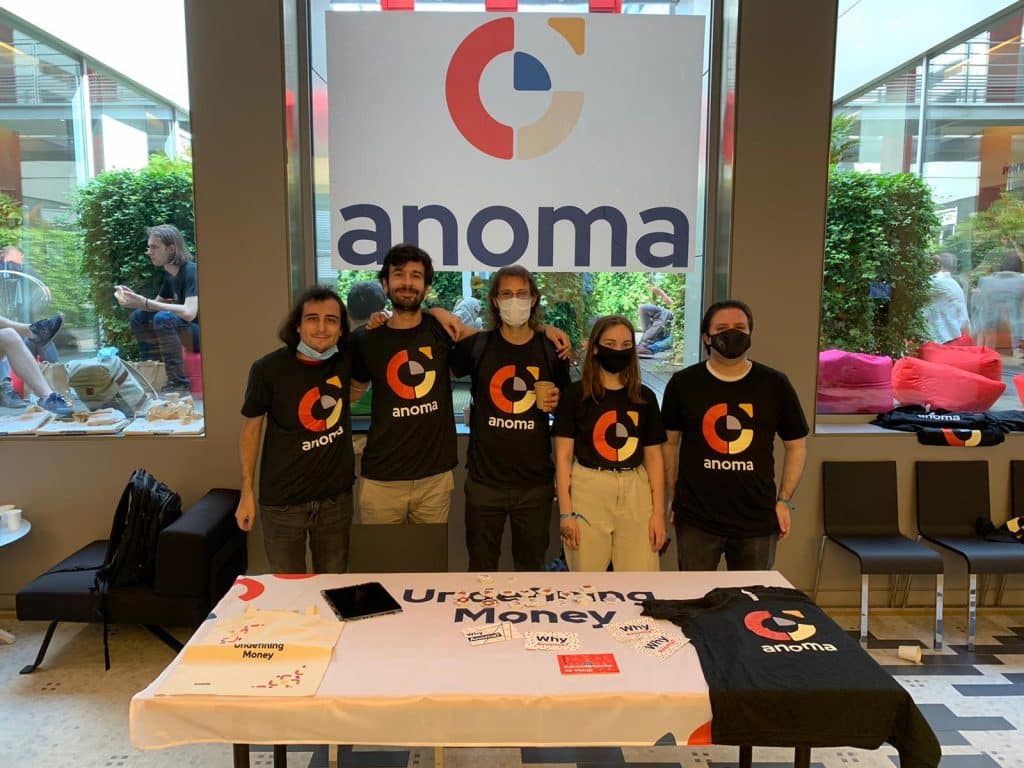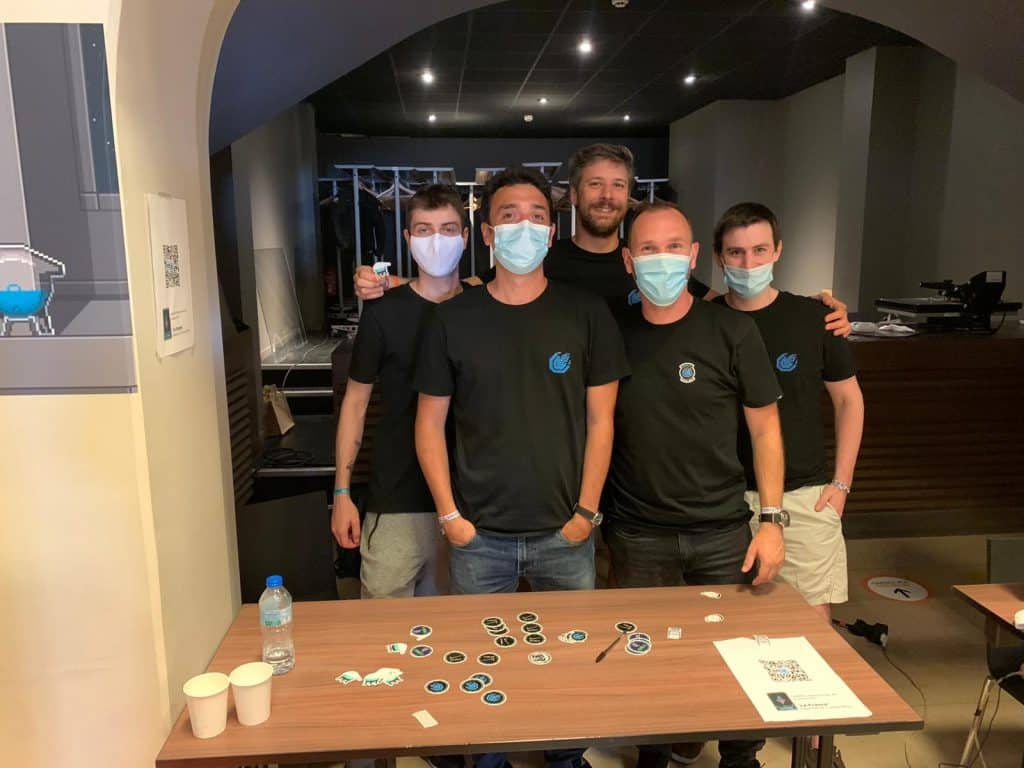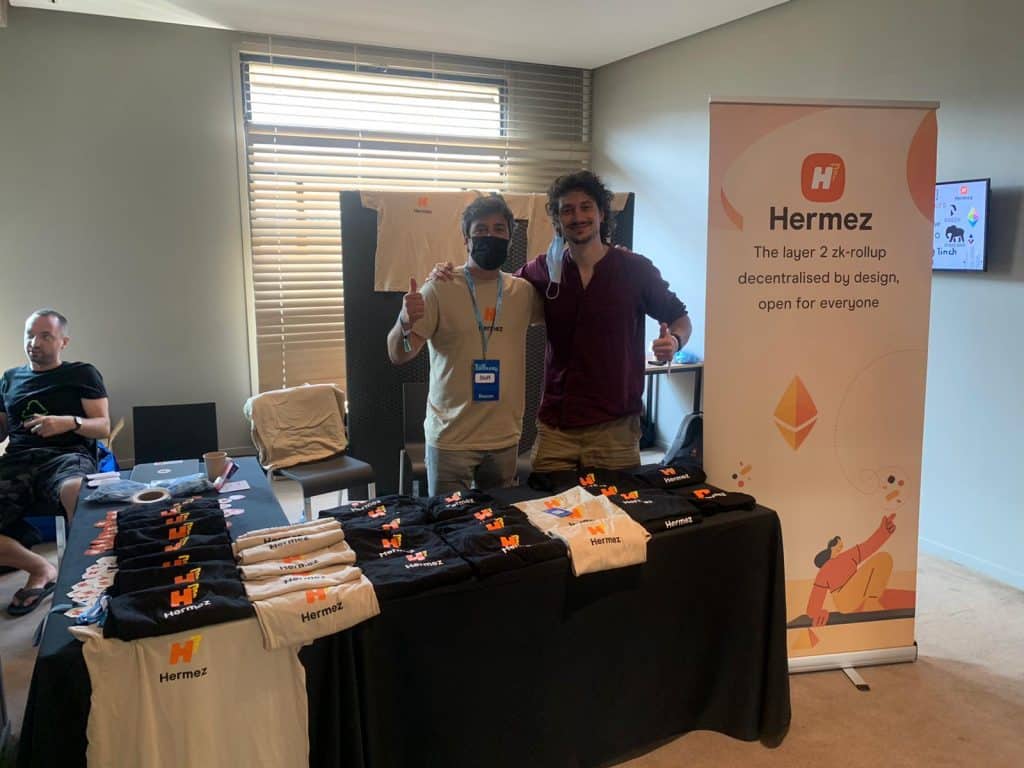 At various places throughout the building, NFTs were also up for sale.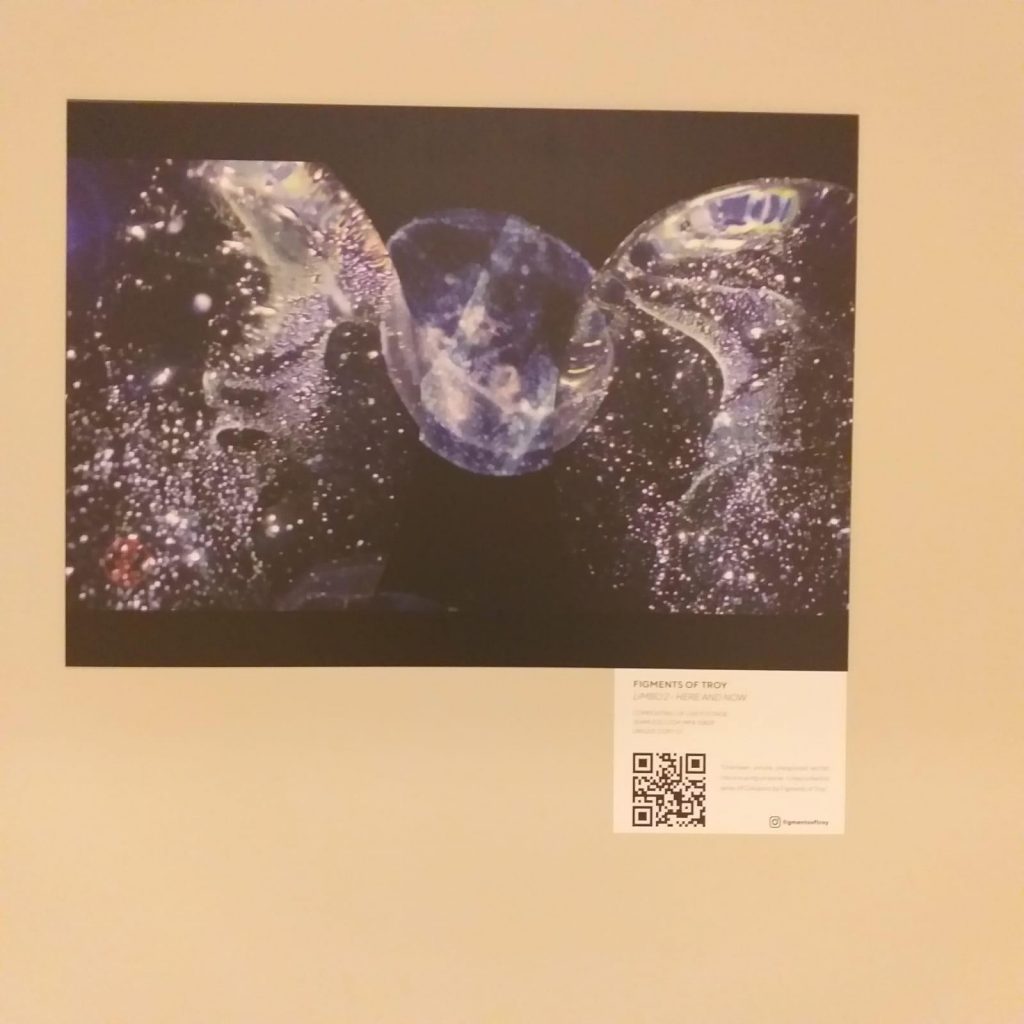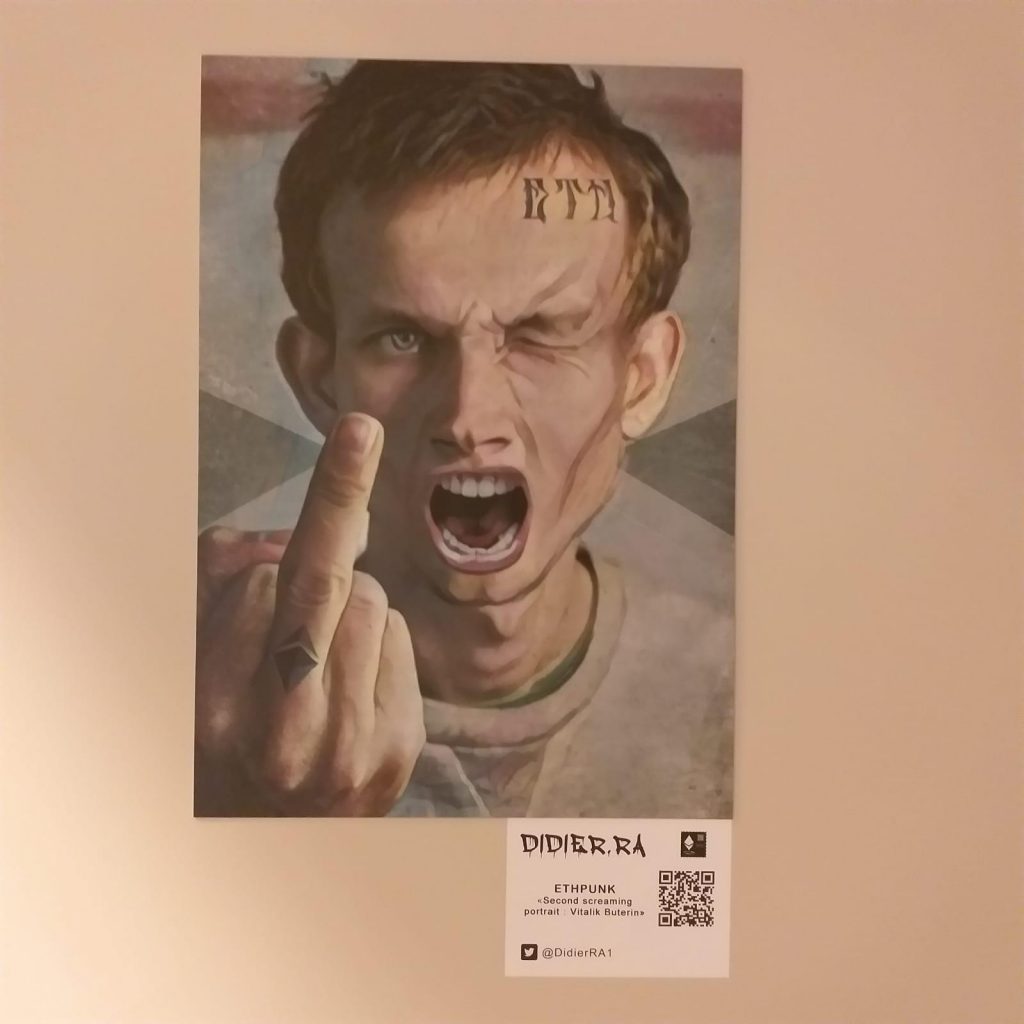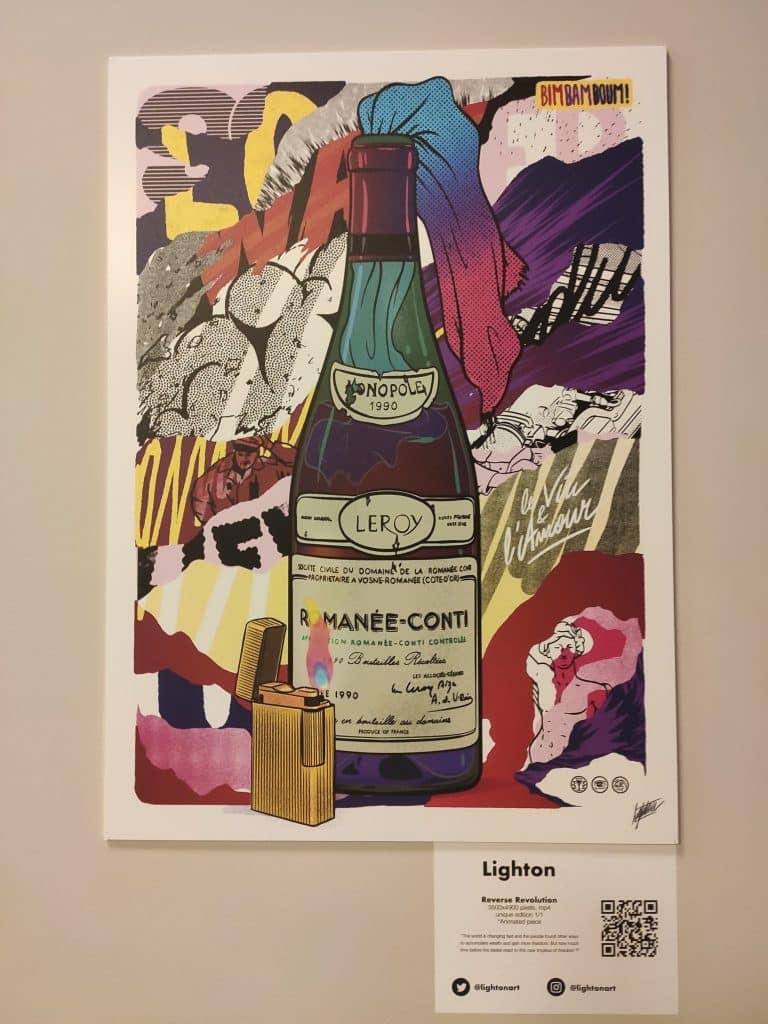 You could also print NFTs by sublimation with Solid, who was present at the event.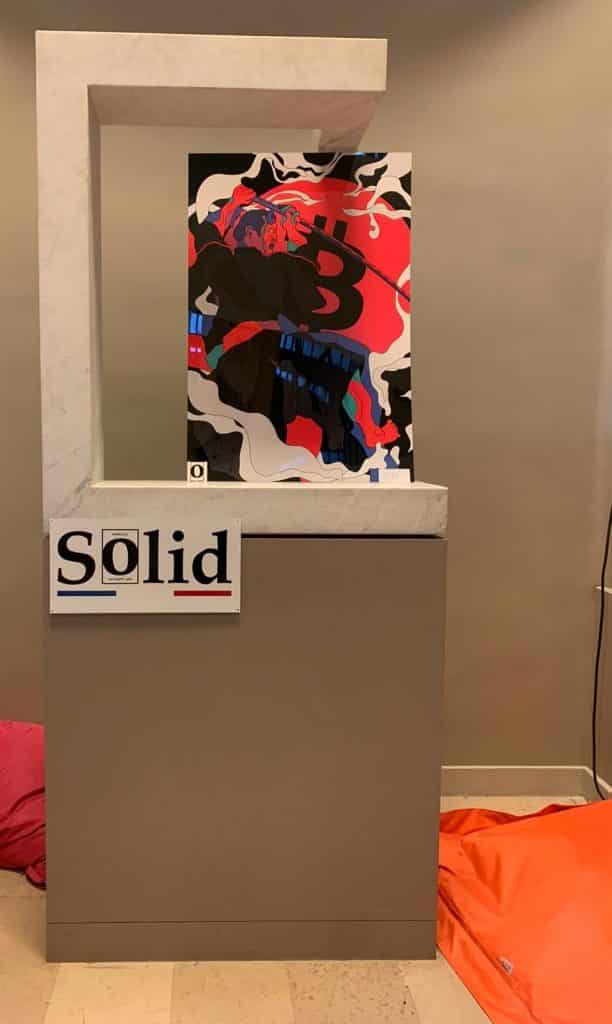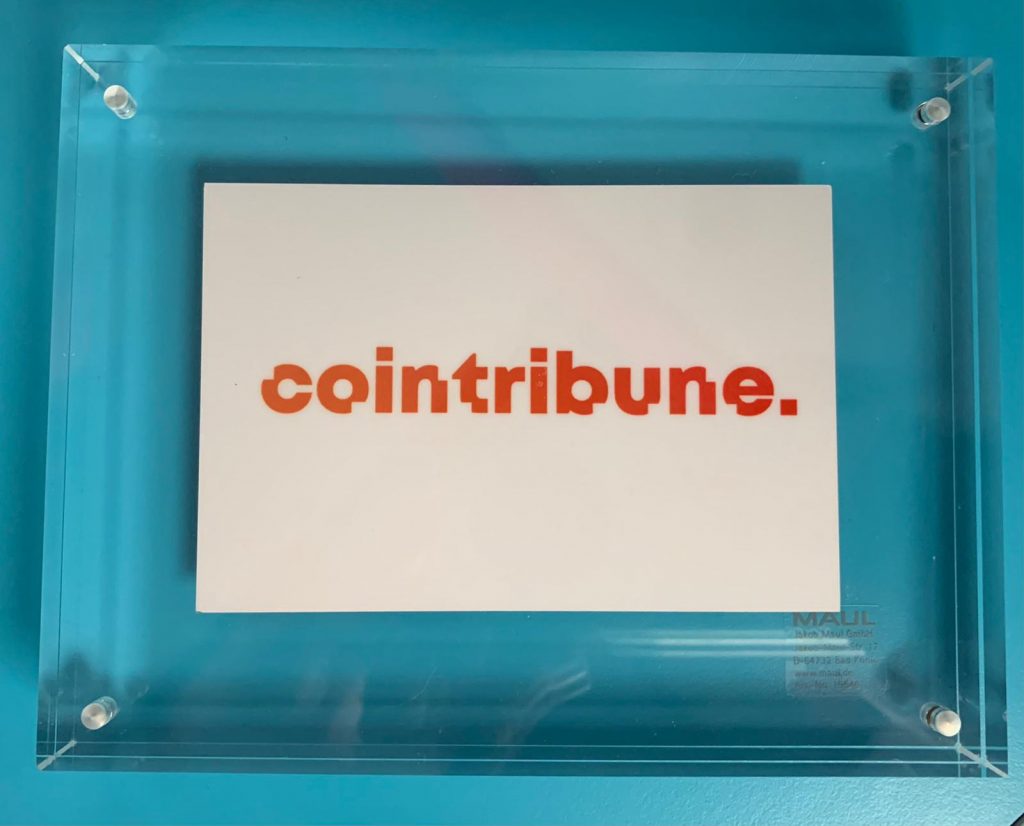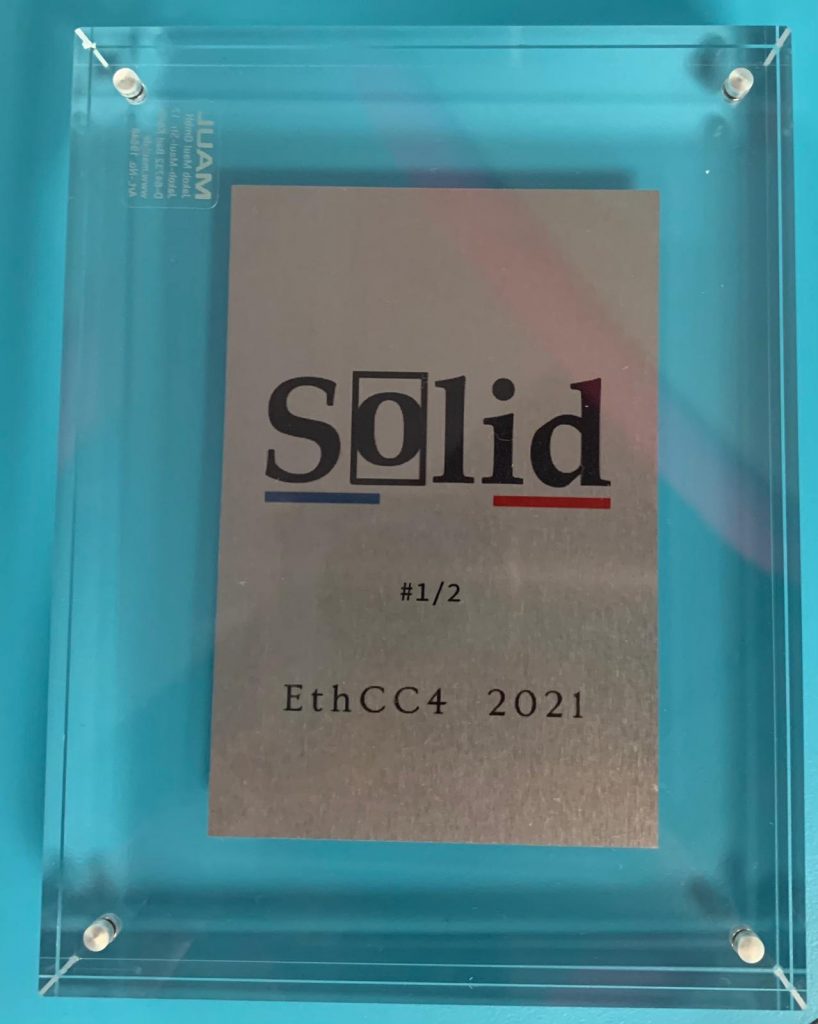 And of course, at the same time there were the talks! An endless number of them, in fact!
You want talks? We got them!
As you can imagine, it is impossible to summarise all – or even some – of the conferences. Some are available on the event's official Youtube channel, but for the others we will just talk about the topics covered.
DeFi
This was, of course, one of the main topics of the conference and it can be said that more or less all parts of it were mentioned.
From the future of Aave, through the differences between the different AMMs available on the market and how they will develop, to the scalability and optimisation problems to be solved for aggregators like 1inch or Paraswap, everything was covered in detail.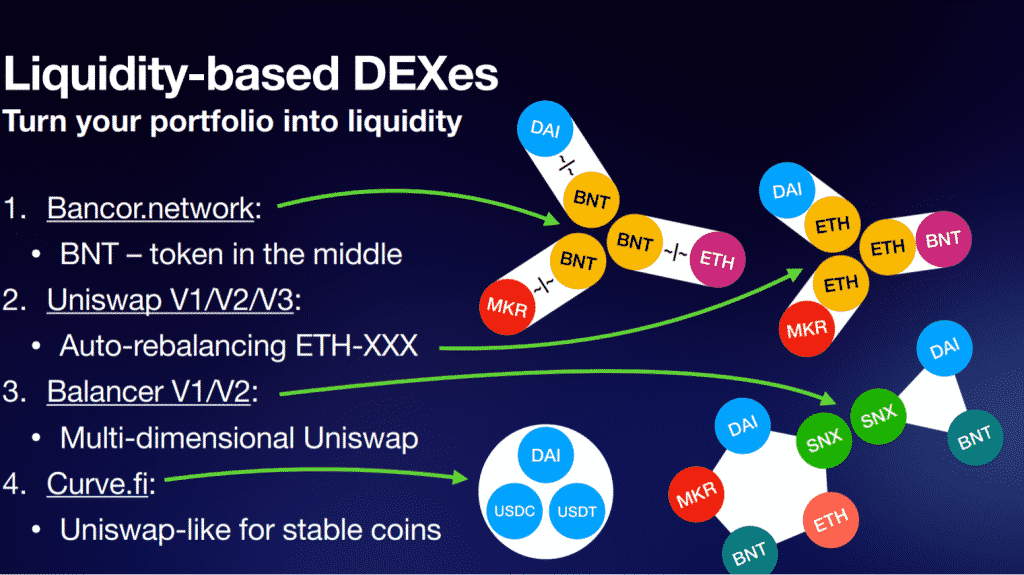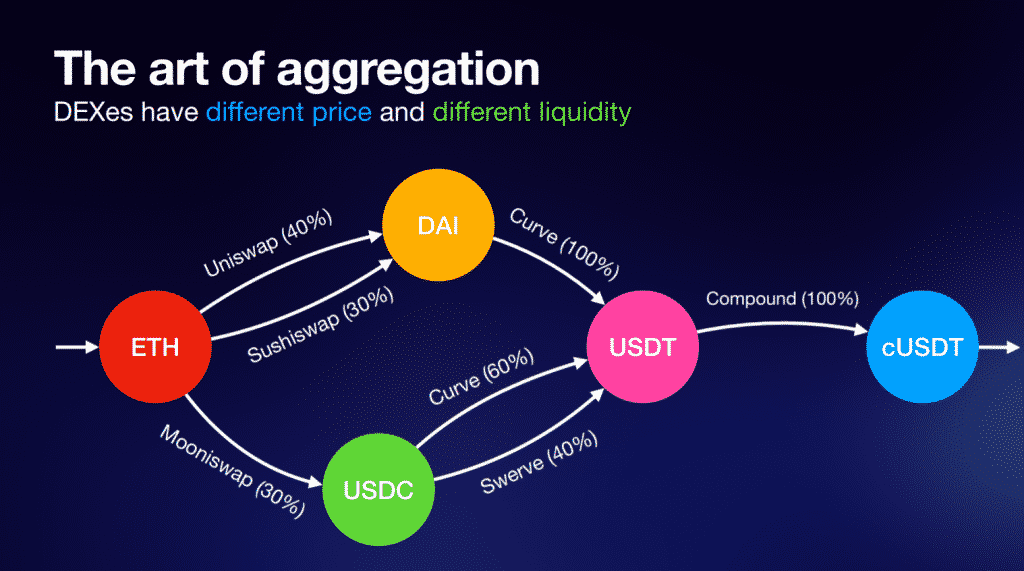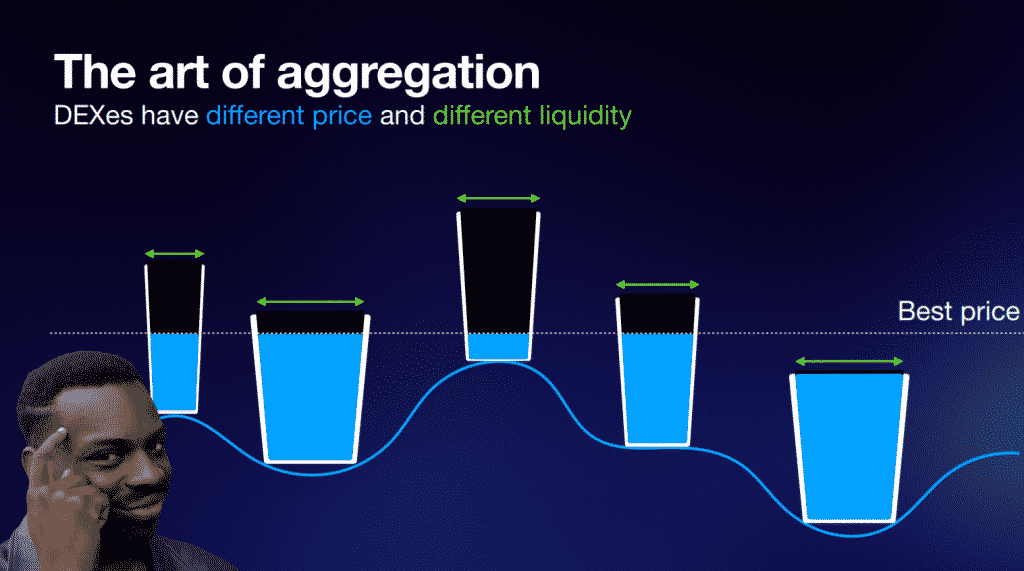 NFTs
While the whole sector seems to be slowing down, NFTs continue their upwards trajectory, as evidenced by the following figures from nonfungible.com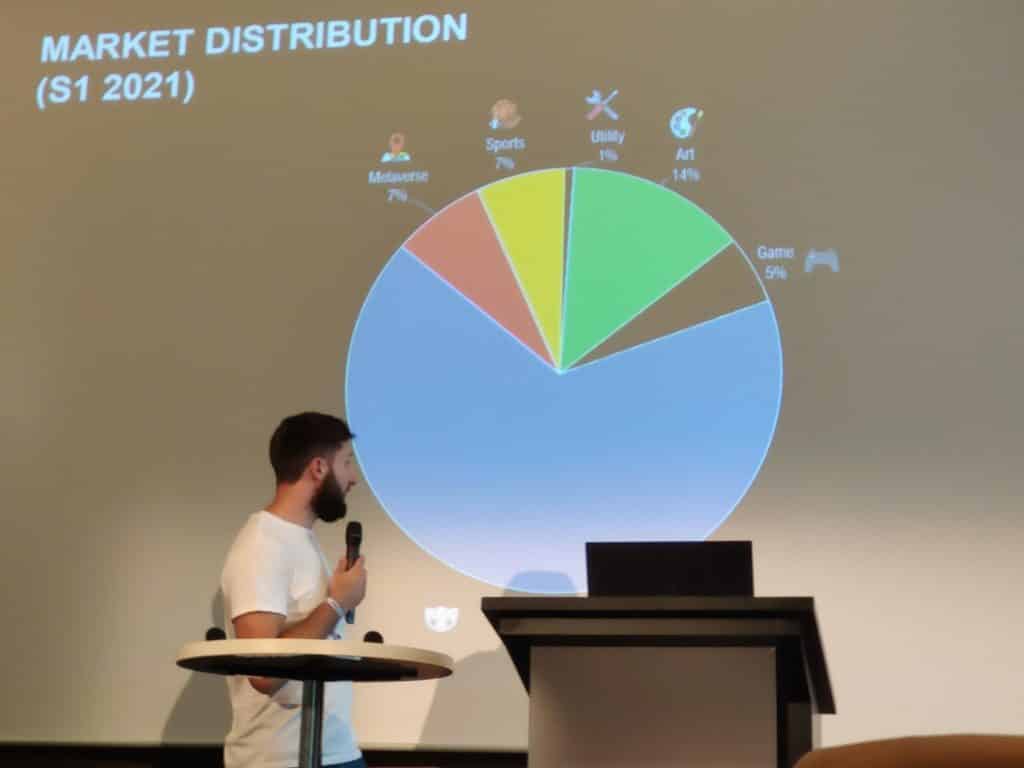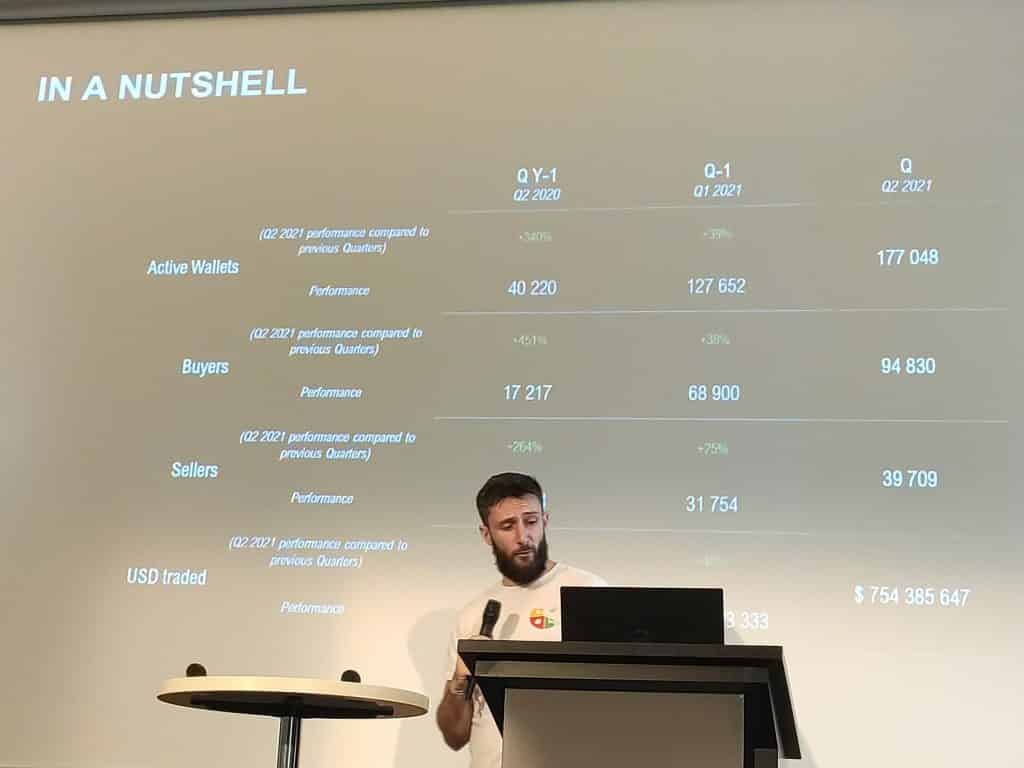 This growth is due to the ubiquity of NFT applications, as well the fact they are easier to understand by anyone. ETHCC was an opportunity for many aspiring or experienced artists to meet and see how the industry is working to solve the problems inherent in these tokens.
Scalability, decentralisation, privacy
Unsurprisingly, the problems that the ecosystem is trying to solve have not changed, but their need is increasingly felt as adoption progresses. ETHCC was an opportunity to talk about EIP-1559 (scheduled for 4th August after long months of waiting) as well as the steps separating us from the launch of ETH 2.0.
This upgrade is still eagerly awaited by the community, which is, in the meantime, patiently implementing various layer-two solutions to overcome scalability problems. Do we really need to tell you what Polygon is? I don't think so.
It was interesting to see that while anonymity is a value defended by some elements of the blockchain, the recent setbacks and abuse of power by social networks to remove all those who bothered them, including the Ex-US President Donald Trump, have brought this issue back to the forefront.
Basically, with Ethereum's decentralisation and the opportunity to create DAOs, can't we create our own social network governed by the community? This is an interesting question that seems to come up against a fairly significant cost problem, according to Federico Ast, CEO of Kleros.
But this philosophical, almost utopian question was also in the spotlight on the Main Stage of the event with a speech by Vitalik Buterin himself! Yes, the father of Ethereum spoke at the event!
The Ethereum padre speaks
In a conference soberly titled Things That Matter Outside of DeFi, the Ethereum founder shared his vision of the ecosystem with nearly 750 people in attendance, and many thousands more online. While he acknowledges that DeFi now largely dominates the space, ETH should not be limited to it. As I said above, eventually Ethereum will allow for new social interactions, where interesting content is highlighted by the community itself.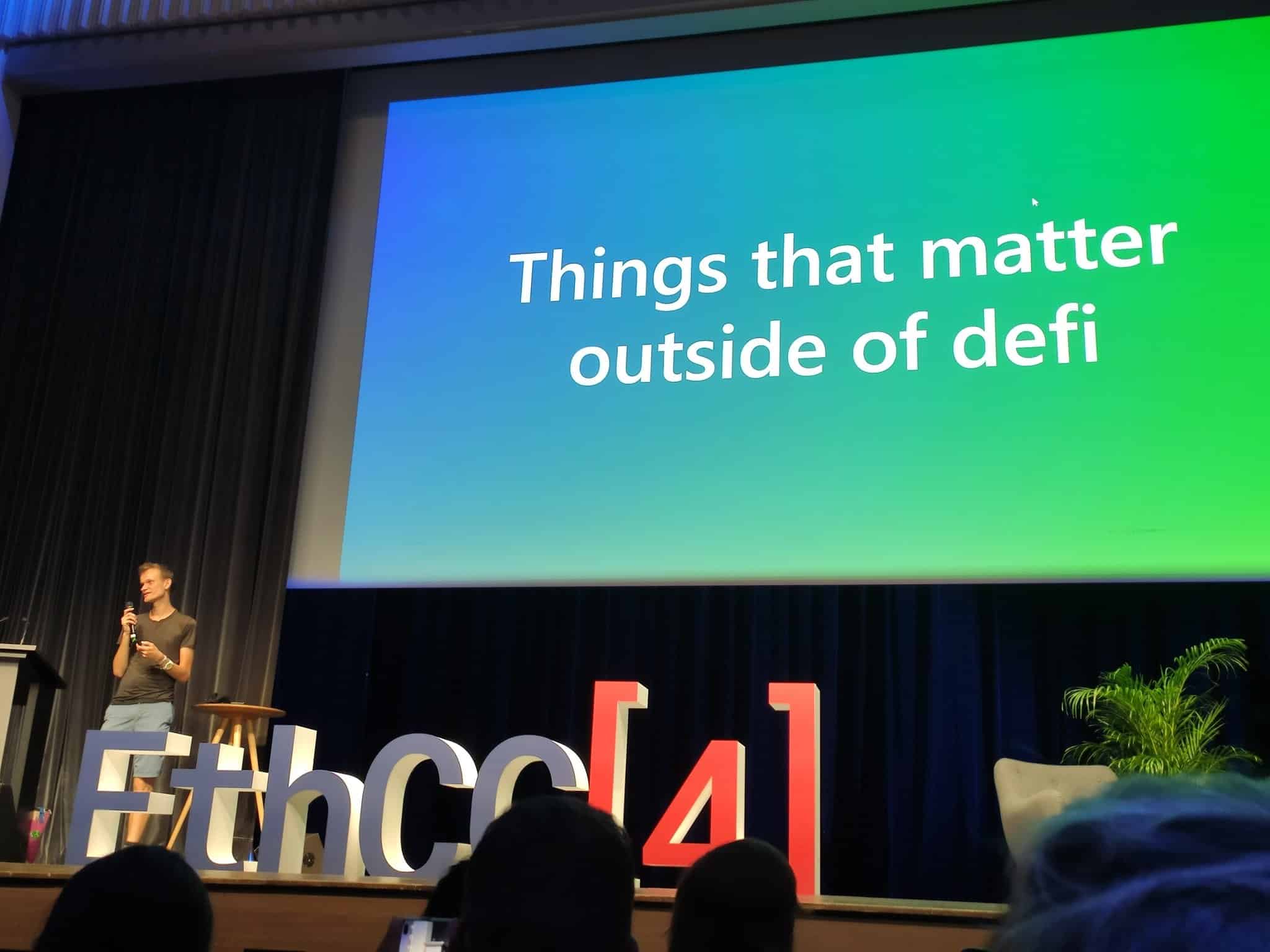 Still, this vision will only be possible if costs decrease and scalability increases – and Vitalik knows it! So, although he was not strictly speaking of ETH 2.0 in his presentation, it was quite easy to understand the key role of this update.
But how can we make it easy for everyone to connect to the different sites that will exist? Well, Vitalik had an answer! By using login solutions similar to the famous Login with Google/Facebook/Apple ID, but this time working with an Ethereum address.
Once implemented and used at scale, we will then see the emergence of new paradigms such as DeGov, Decentralised Governance.
Another subject addressed by Vitalik is his desire to set up "retroactive public goods funding". Behind this somewhat complicated term lies a simple idea: to reward individuals who have contributed to the ecosystem. Don't the people who worked on EIP-1559 or on the NFT standards deserve a reward, given the impact of their work? It is a somewhat complex subject explained well if you are interested here.
Endless evenings
Finally ETHCC also featured crazy networking evenings: parties in party buses, on private barges, with dancers, magicians making a fish appear in a little jar in your hand (I still don't know how he did it…).
Evenings that allowed us to forge links, to carry out interviews that you will discover shortly, and also to meet some of you readers! Thank you for your support and trust, and I hope you have a great summer!