Food traceability: is Danone Now Guilty of 'Blockchain Washing'?
Even if their activities couldn't be further from the world of technology or finance, many brands use technology for technology's sake – the blockchain included. When cloud tech appeared, companies were accused of 'cloud washing'. Now, companies seem to be piling onto the bandwagon and 'blockchain washing'. This is the case with Danone, the global food industry heavyweight, who has announced the launch of a new blockchain-based service. The aim is to strengthen the traceability of its baby formula. This fervour towards blockchains could soon become THE trend among companies… Not so fast! Some observers from the crypto space are starting to question these companies' motives – is it a marketing coup or a real revolution? Let's have a closer look.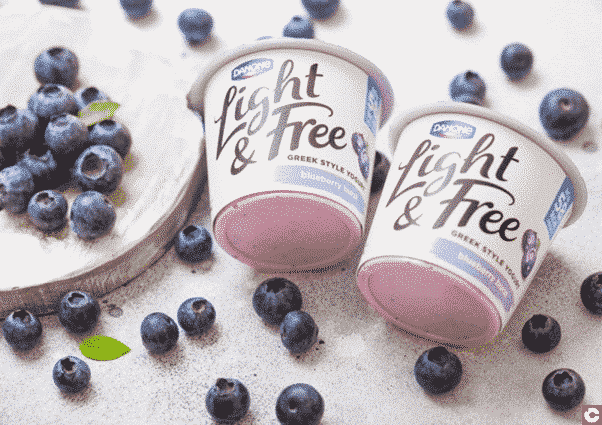 The blockchain feeding corporate greed?
As an information storage and transmission infrastructure, the blockchain is a database that is distributed, i.e. shared among its various users, without any centralised controlling body. Security, transparency, protection against falsification and so many more: the benefits of the blockchain are numerous and they make it one of the hottest technologies right now, drawing the attention of more and more institutions, governments and companies.
However, when some observers from the crypto space took a closer look at Danone's Track & Connect service, a handful of questions quickly arose. Why use the blockchain for the traceability of its products, when a traditional data archiving solution would have done the trick?
Milk and the blockchain: the wrong idea?
While no details have been provided on the actual blockchain used, Danone hastily announced that the blockchain is now an integral part of some of its control mechanisms, including Track & Connect. This solution, the new pride of the company, works by putting two barcodes on the boxes of some products.
The first is printed on the outside, telling consumers information about the product, such as the date of its manufacture, the route it has taken, etc. The other is laser-printed behind an inviolable seal. It is practically possible to scan this second code unless a purchase has been made. By reading it, the customer can authenticate the product purchased.
For the time being, this Danone service is first being deployed in China before it is offered in other countries. Of course, lots of counterfeit products can be found there, but choosing the Middle Kingdom as the launch pad for the service was no trivial decision. A few years ago, a poisoned baby milk scandal rocked the country, leaving consumers very sceptical of domestic products.
In the cryptosphere, critics have pointed out that scanning barcodes does not require the use of a blockchain at all. Even if other competitors, such as Nestlé or Carrefour have announced that they will work with the blockchain IBM Food Trust, the true usefulness of blockchains in this context can still be questioned.
So, PR stunt or real revolution? The only thing that is certain is that, because of its strengths, companies are looking at the blockchain with eager eyes…