Elrond (EGLD) powers through its hypergrowth phase to conquer the Crypto Ecosystem!
A few months ago, Elrond (EGLD) launched its Maiar wallet with huge ambitions. The team behind Elrond wants to bring up to one billion users into the crypto ecosystem! To achieve its ambitions, the Elrond project continues to grow, improve and, more importantly, listen to its community! In this article, we will give a roundup of the recent developments in the project.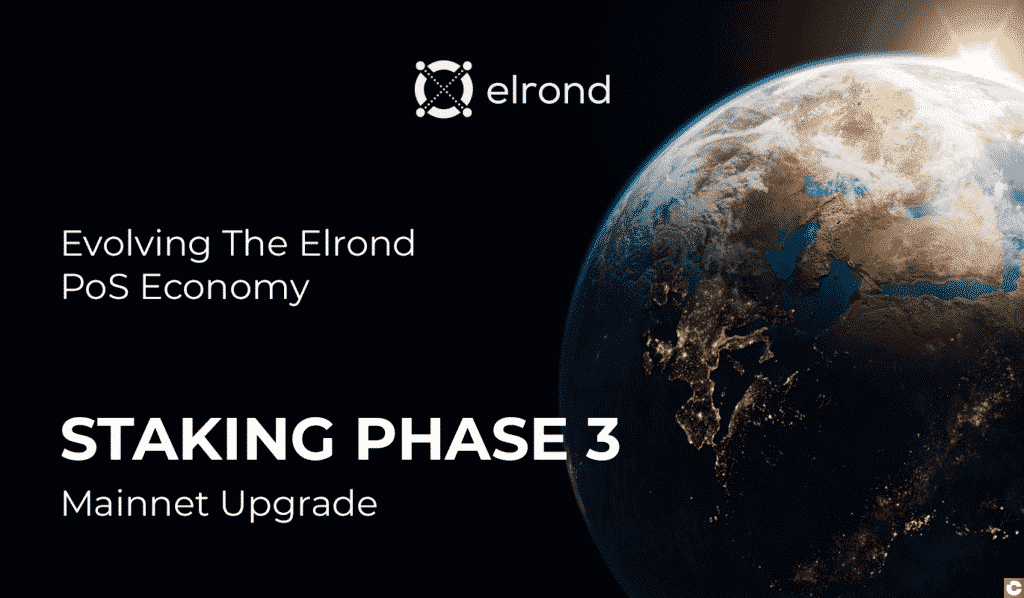 Disclaimer: This article is presented to you by Elrond. Crypto investments present an inherent risk, do your own research and invest only within your financial capacity. This article does not constitute an incentive to invest.
Introducing Elrond
If you haven't been in the space in recent months, you may have missed out on the launch of one of the most ambitious projects of both 2020 and the years to come: Elrond and its native token EGLD! Still, no problem, CoinTribune is here to run a little catch-up session!
Elrond was launched in 2017 under the leadership of Benjamin Mincu. Its goal is to completely redefine public blockchain infrastructure with a focus on security, efficiency, scalability and interoperability.
It aims to achieve this goal through the Elrond blockchain, which is based on three principles: Adaptive State Sharding, Secure Proof-of-Stake (SPoS) and the Battle of Nodes.
Elrond's mission is to create a platform that can meet global transaction demand and help connect the around 1.7 billion people without a bank account. The Elrond network is driven by numerous masternodes that allow for fast and cheap transactions. In addition, Elrond also hosts decentralised applications (dApps) and therefore, already has real world use cases.
However, on top of this, Elrond has an Apple-style vision for the crypto ecosystem. What do we mean by that? The team behind this project are convinced that adoption will come first and foremost through an accessible, ergonomic and enjoyable product! That's where Elrond's wallet, Maiar, comes in. It was designed with simplicity in mind and puts technology to work for the user, not the other way around.
This is how Elrond aims to get a billion users in the months and years to come – it seems they are already on the right track!
Staking phase 3: passive income directly on Maiar
This is the big news of the past few weeks: staking is coming to Maiar. The technical challenge was great, but the result has turned out very simple for the user. From 27th March 2021, the protocol has been online and generating rewards for nodes who secure the network.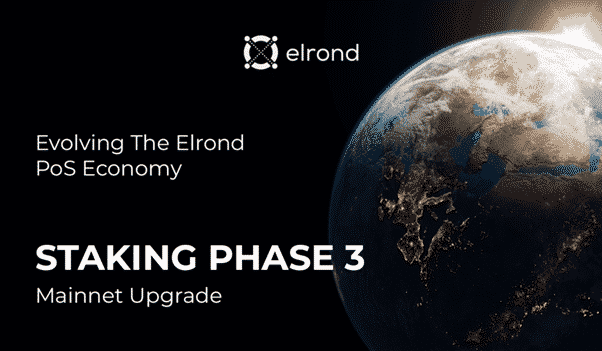 The way it works is that you delegate your EGLD to a network validator and enjoy rewards on your EGLD bag. Passive income in its simplest form.
You can also stake without going through the Maiar, but it requires you to personally choose the node you will be assigning you EGLD to, so it's a little more technical.
Otherwise, simply going through the official Maiar wallet makes the whole process fast and comfortable, giving you the opportunity to earn passive income in just a few clicks! As we mentioned above, technology serves the user, and not the other way around.
As for staking yields, they are nothing to be sniffed at (taken from Elrond's official blog):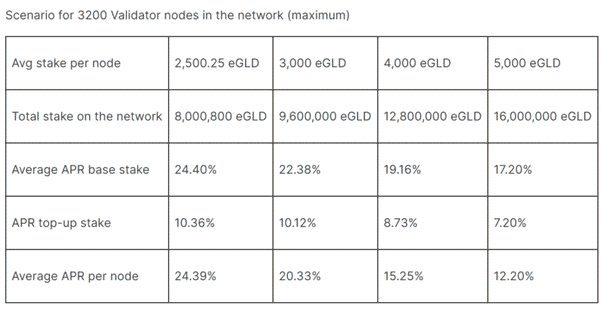 The yields are very attractive, and as long as you have EGLD sat on Maiar, there is no reason not to make the most of it!
Millions of users and merchants accept EGLD
The other big news of late is that EGLD is going to be accepted by millions merchants and users around the world. Elrond and Binance are teaming up, putting this ambitious little token onto Binance Pay.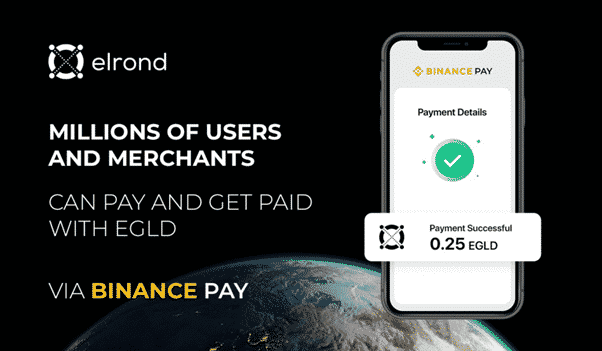 This is important news since the adoption of a project comes from its roadmap, its promises and its marketing, but most of all from its actions! Through this partnership, Elrond shows its willingness to become a must-have in the ecosystem.
All fiat currencies available in Maiar
The Elrond team worked hard and succeeded: all the world's currencies are now available in the Maiar app!
But what does this actually mean? Maiar, and more generally Elrond, are now able to serve the whole world. When you use any other crypto app, all exchanges are usually in dollars or euros. Then come other important currencies like the pound, Australian dollars, Canadian dollars, etc. All the same, the list doesn't stretch out very long. So, if I live in Switzerland, I would like to be able to send 100 CHF without having to go through a conversion tool every time, what do I do? With Maiar, it's a few taps and the money is away!
This may seem like a waste of time for people from the Eurozone, an economic zone with an international currency, but it is really an important benefit for many others.
This new development goes hand in hand with Elrond's ambitions to bring one billion users into the crypto ecosystem, all over the world, even in areas that are now unserved by banks.
HyperGrowth100: ambitions coupled with actions!
You know what's the most impressive about the Elrond project? It's that the things we've just talked about are just a few news stories among many!
The Elrond project has just come to the end of an innovative roadmap called #HyperGrowth100, under which a breakthrough, novelty or new partnership was announced every day for 100 days. Every single day.
Knowing Beniamin Mincu, the CEO of the project, he would reserved the biggest announcements for us at the end…
On the last day of #HyperGrowth100, the Maiar Launchpad was announced. With this platform, developers are able to tap into Elrond's powerful solutions to create their own projects. This will bring DeFi to more and more people around the world, and we can't wait to see how it plays out!

Elrond is one of those projects that has no 'hot' news at any given time. Instead, they have strong news every week! The Maiar app is barely a few months old, but it seems as if two years have already passed based on the amount of news we have seen in the meantime. Elrond builds, builds and builds to allow a bridge between the crypto ecosystem (which is still quite restricted today) and the world as a whole! You might think that Beniamin Mincu is crazy to target the billion people without a bank. Nonetheless, and today more than ever, Elrond seems to keep its promises and the challenge seems a little more accessible day after day. As such, everyone is coming on board. The developers behind Elrond are doing a tremendous job of evolving the ecosystem as quickly as possible, while making it usable by anyone, without requiring lots of technology. In parallel, the strategic team is also doing a lot of work by forging new partnerships every day in the crypto sphere, making EGLD a little more indispensable day after day, week after week!