Bitcoin (BTC): a storm in a teacup?
For better or for worse, the world just cannot stop talking about Bitcoin (BTC). Now that rich investors have all bought the dip around the $30,000 mark (~£21,242), it would be of little surprise to see the current FUD send the cryptocurrency on yet another bull run.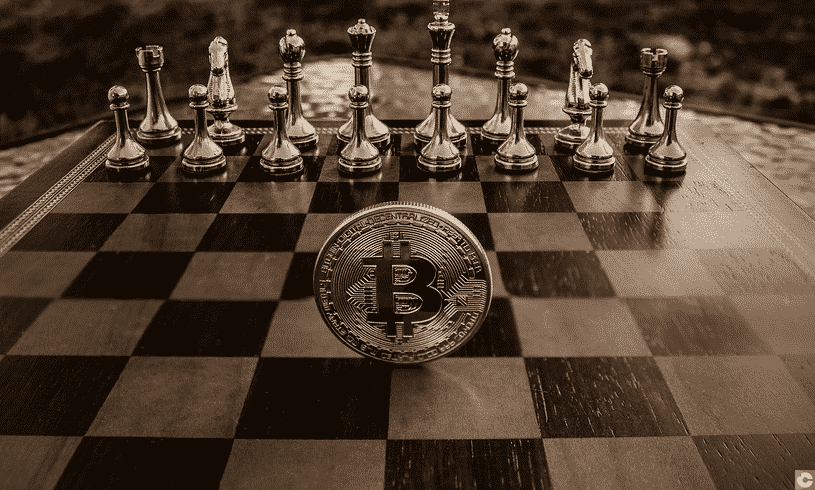 They said it themselves…
This week, chess grandmaster Garry Kasparov praised cryptocurrencies in a Reddit AMA session:
"I am convinced they are only going to become more important and powerful and in a way that is positive for individual freedom and society."
Subsequently, former U.S. Treasury Secretary and former World Bank Chief Economist Lawrence Summers stated that cryptocurrencies are "here to stay". He began by describing how humans have always searched for assets that give the appearance of existing separately from governmental institutions. He then went on to say:
"I think gold has been the primary asset of that kind for a long time, and I think that cryptocurrencies have a chance of becoming an agreed form that people who are looking for safety hold wealth in. My guess is that cryptocurrencies are here to stay, and probably here to stay as a kind of digital gold. If you imagine that cryptocurrencies became half or even a third of the total value of the non-use value of gold, that would be a substantial appreciation from current levels."
This means that if Bitcoin were ever to be worth as much as gold, approximately $10 trillion (~£7.08 trillion), then just one bitcoin would be worth $500,000 (~£354,048).
Ray Dalio, the CEO of Bridgewater Associates, the world's largest hedge fund, recently revealed that he held Bitcoin during CoinDesk's Consensus Conference. He also stated his belief that the U.S. dollar is on the verge of a devaluation similar to 1971 and that China is threatening its status as the world's reserve currency. For the billionaire investor, in this context, "Bitcoin, with its gold-like properties, looks increasingly attractive as a savings vehicle".
Dalio went on to say that he would "rather have Bitcoin than a bond" given the inflationary scenario. This is not the first time that a Wall Street veteran has issued warnings about the collapse of the petrodollar. Stanley Druckenmiller made similar remarks just last week.
Current trends on the U.S. Dollar Index (DXY) support these comments. It is at its lowest level since 2018 and soon to be at its lowest level since 2014. The USD/CNY exchange rate is also at its lowest level in three years. Furthermore, in the space of just one year, the U.S. dollar lost 10% of its value compared to China's currency, and the trend shows no signs of letting up.
This weakening of the previously all-powerful U.S. dollar is a good sign for Bitcoin, which is attempting to replace the former as the world's international reserve currency at the heart of a new global monetary system. Ross Stevens, Michael Saylor's mentor and CEO of NYDIG (which gives hundreds of U.S. banks access to Bitcoin), had similar words to say at the MacroMinds Charitable Investment Symposium:
"Bitcoiners believe in a better monetary world. We are the masons. We are the labourers of today, and we are working on a new monetary cathedral… We will never see the fruits of our labour in its full form."
[CoinDesk's Consensus Conference is set to run until May 27th, including talks from speakers such as Lael Brainard, from the Federal Reserve Board of Governors, Michael Saylor, Cynthia Lummis, a Republican senator in the United States, and Brian Brooks, the former acting U.S. comptroller of the currency]
The waltz of Michael Saylor and Elon Musk
Not content with scamming his fans with Dogecoin (DOGE), Musk continues to promote his companies' products on the back of their rejection of Bitcoin. After Tesla, the honorary president of greenwashing has been busy showcasing Starlink and its goal of sending 42,000 communication satellites into orbit to provide a high-speed internet connection around the world. At least, this is what we are able to glean by reading between the lines of his most recent tweets.
Implicit in this tweet is that Starlink will facilitate the use of large transaction blocks to increase first-layer blockchain transaction speeds. If Musk were seeking to attract the developers left defeated after the Bitcoin Cash (BCH), Bitcoin classic (BXC), Bitcoin Unlimited (BU) and Bitcoin SV (BSV) forks, all of which wanted large transaction blocks, he could not possibly have phrased it any better.
The only problem is that bandwidth is a secondary concern. First and foremost, large blocks are a threat to Bitcoin's decentralisation. This is because they force the network's nodes to spend vast sums of money on hard disks capable of storing the whole blockchain.
The fact that Elon Musk is a 'large blocker' is incredibly worrying, as was the behind-closed-doors meeting organised by Michael Saylor between Tesla's CEO and a group of American miners, who represent 8% of the global hash rate.
Following the meeting, the rabble of billionaires decided to create an organisation to promote transparency over miners' energy consumption, achieve environmental targets and increase their share of the hash-rate market.
At a first glance, they all seem like worthy goals. In reality, however, it is easy to imagine that this clique actually intends to prohibit miners from setting up mining installations in countries that do not use renewable energy. For example, in Iran, 100% of its electricity is produced from the huge natural gas deposits under its soil.
In effect, this would be another way to consolidate a new monetary system in the hands of the global north under the cover of combating climate change. Iran, the first country to have asked its central bank to use Bitcoin as a reserve currency, may well find itself sanctioned once more. Who would have thought…
This is the nightmare scenario that Michael Saylor, one of the main proponents of Bitcoin as a tool for emancipating the human race, does not appear to have envisaged.
Why did this miners' assembly, which claimed to have transparency as one of its goals, not stream their meeting for all to see? We can only hope that MicroStrategy's CEO is wary of keeping his friends closer and his enemies closer.
Meanwhile, Bitcoin (BTC) is still wavering, having only reached the $40,000 mark (~£28,324) again today (26th May 2021). Can it hold this level for the rest of the week?