Bitcoin (BTC) sustained by inflation and falling U.S. dollar
At the time of writing, Bitcoin (BTC) is not far off its all-time high (ATH), floating around the 57,000-dollar mark (~£41,000). Dogecoin (DOGE), meanwhile, is shipwrecked. A combination of rising inflation and a falling U.S. dollar continue to work in Bitcoin's favour.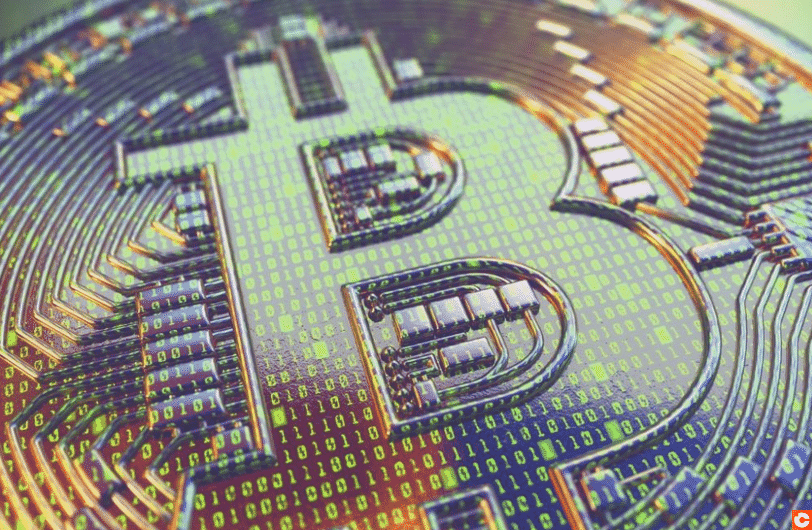 The 'U.S. Dollar Index' falls on its head
The DXY has slumped to its lowest level since January 2021. It is even a hair's breadth away from falling to its lowest level since 2014, despite rates of return on U.S. debt generally being better than those in their European counterparts.
For example, the 10Y rate is at 1.60%, while in Germany it is negative, at -0,30%. It seems that fewer and fewer countries are looking to hold their foreign exchange reserves in U.S. dollars, which is perfectly understandable to anyone who knows that the U.S. Federal Reserve has increased the number of dollars in circulation by over 25% since February 2020.
We also see that the dollar has had a slight increase in value compared to the Chinese yuan, even if the general trend is unmistakably downwards. Such is the state of play: the greenback is slowly but surely losing its status as the international reserve currency. It currently represents 59% of the world's foreign reserves, a drop of 17% compared to the year 2000. This falling demand goes some way to explaining the drop in its exchange rate.
The billionaire Stanley Druckenmiller spoke in similar terms when interviewed on CNBC on 11th May: "If we are going to monetise our debt and we are going to enable more and more of this spending, that is why I am worried now for the first time that within 15 years we lose reserve-currency status and of course all the unbelievable benefits that have accrued with it."
It is no longer a question of if, but when Bitcoin will become the global reserve currency: the Americans would never let China take this exorbitant privilege away from them without waging a ferocious battle for it first.
The reason why Bitcoin is almost certain to take over as the world's reserve currency is clear: in a fight between two superpowers with devastating technological and nuclear potentials, game theory informs us that a middle ground satisfying both parties will inevitably be found. Therefore, this opens the door for Bitcoin as a stateless store of value.
Speaking of inflation…
In China, producer prices have increased 6.8% compared to last year, their strongest growth rate in nearly three-and-a-half years. Over in the U.S., prices at the pump have jumped up by 30%, increasing from $2.30 (~£1.63) to $3.00 (~£2.13), in the space of four months.
Price at the pumps in the U.S. Source: www.gasbuddy.com
The situation is not going to improve anytime soon: a pipeline responsible for supplying the Eastern Seaboard with 50% of its oil demand (9000-km long, providing 2.5 million barrels per day) has been closed following a mysterious cyberattack. Events like this almost lead you to believe that a cabal of nefarious interests has decided to disrupt the global supply chain. Lest we forget, the much-publicised recent blockage of the Suez canal would also feature in this list of recent inflation-increasing events. An inflation that is vital for wiping out debt, by the way…
Google searches for the word "inflation" have exploded and are currently at their highest level since 2004.
Google searches for the word 'inflation' in the United States
Worse still, the European Central Bank (ECB) is laying the groundwork to change its definition of inflation. Olli Rehn, a member of the ECB's council of governors, told Reuters Times that the "ECB should follow the U.S. Federal Reserve by accepting an overshooting of its inflation target".
Everybody knows that the official inflation figures published by central banks are generally an underestimation of the real figures. Hurry along, now. Nothing to see here…
Take a look at the U.S. inflation figures published on 12th May this year. The general consensus was that annual inflation rate would be +3.6%, up from +2.6% last month. In fact, they were all wrong: it was +4.2%. Truly staggering. This would mean a 50% loss in their purchasing powers in just 10 years. Remember that even the figure of 4.2% is likely a conservative one; we all know how state institutions like to cook the books!
Bitcoin, Coinbase, NYDIG all dominate
The stars are aligning for Bitcoin, even if attention is currently focused on altcoins thanks to Elon Musk's pump and dump. Patient, young one: scam season is drawing to a close, and billions will soon return to Bitcoin.
Let us not forget that the cryptocurrency is still worth $57,000 (~£41,000) even when its share of the market has fallen to its lowest level since 2018 (42% market dominance). A tsunami of money is about to return to the only cryptocurrency that is a true store of value.
Tesla has not invested in Ethereum (ETH), and even less so in Dogecoin (DOGE). There is no 'plan'. Only a self-proclaimed guru and some vultures who are emptying the pockets of an entire generation that will end up taking revenge thanks to Bitcoin.
In other important news, the Coinbase app is still the most downloaded on Apple's App Store in the United States, where it is estimated that more than 46 million Americans now own Bitcoin. This would represent 22% of the total adult population.
And here is another irrefutable sign of Bitcoin's bright future: John Dalby, the chief financial officer of Bridgewater, the world's largest hedge fund, has left his post to join NYDIG, a cryptocurrency custody company that is going to allow all U.S. banks to offer their customers the chance to invest in Bitcoin.
The bull run continues, with the 100,000-dollar mark (~£71,000) in our sights.
Weekly Bitcoin (BTC) graph in USD