Bitcoin and other cryptocurrencies sent to your fiat bank account in just three clicks
Wed 20 Jan 2021 ▪ 16h50 ▪
11
min read — by
As a loyal reader of the Mining Column, you will have already read about masternodes and Bitcoin mining. It should no longer be a secret how to mine BTC (with your own equipment or via a 'cloud' mining service) and actually the whole topic may be becoming a little too easy.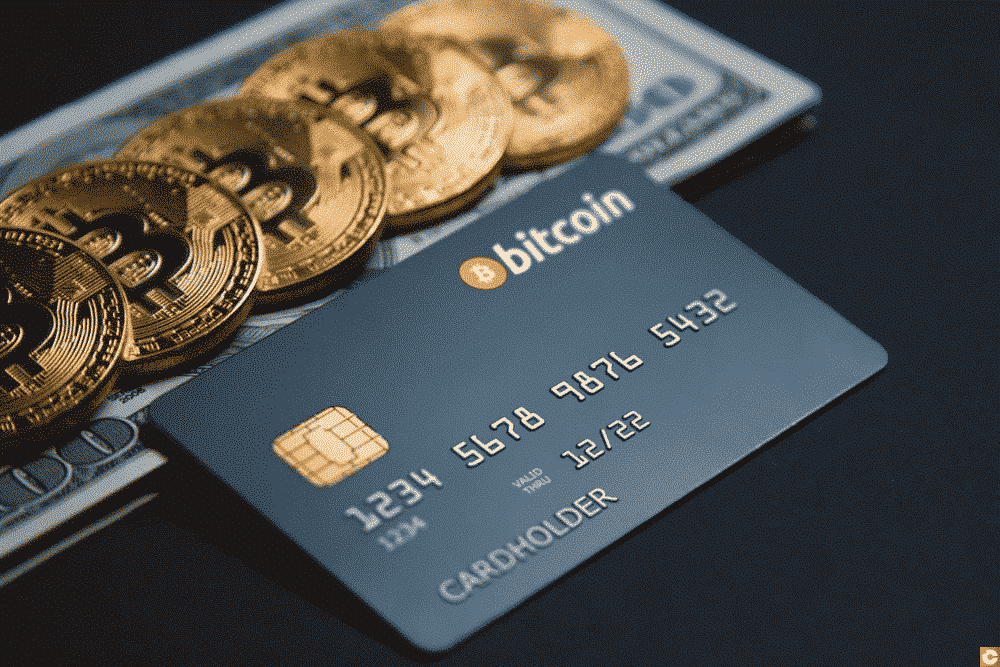 Yet here you are because you have probably piled up a load of BTC from the dividends of various masternodes and now you are starting to sit on a lovely little portfolio that you're very pleased with.
However, life being what it is (with the joys of rent and other bills still being difficult to pay in crypto), you may feel the need or the desire to recover the fruits of your investment activity in a currency that is accepted everywhere and paid directly into your current account.
Well, rejoice! There is an option, generally reserved for users of certain large, international platforms but now available directly on feel-mining.com, the website for individuals like you and me. The start-up has brought a premium service to the masses and through its customer friendly tool (as per usual), it is accessible from the 'gold' level on its platform.
Take advantage of a 5% reduction on any order (machines included!) placed on feel-mining.com with the code TCT.
This article is brought to you in partnership with the company Feel Mining. Crypto investments are risky by nature, so always do your own research and due diligence investing only within your financial means. This article does not constitute investment advice.
Sending Bitcoin and cryptocurrency to a bank account: not as simple as it sounds
Dozens of companies around the world are sparring to allow as many people as possible to acquire Bitcoin and cryptocurrency through the offering of a wide range of payment methods. These range from debit/credit cards, bank transfers, Paypal, prepaid cards and so on… In short, converting fiat into cryptocurrency is within everyone's reach, even the complete beginners.
That being said, doing the conversion the other way round often turns out to be more complicated.
As most of the international players in the ecosystem are comfortable handling large quantities of crypto assets without even flinching, the environment is rarely the same when it comes to managing large sums of pounds, euros or any other national fiat currency.
It is therefore worth pointing out that the day you start to receive substantial and/or regular transfers of sterling to your local bank account, there may be some awkward questions to answer. These questions will be even more insistent if these transfers have arrived from some distant entity which is nestled in some exotic tax haven.
Simply put, there is nothing that can replace the comfort and security of dealing with a European financially regulated company based in the same region as its customers.
If you thought that in the world of crypto it didn't exist, well I have some great news… it does! Not only does it exist but there is a company that has just started offering this service to its European customers (even us Brits!). I am, of course, talking about Feel Mining, who not only allow you to invest in Bitcoin and masternodes but now allow you to send your crypto earnings in pounds directly to your bank account!
Step 1: invest in Bitcoin and a masternode to generate income
In order to receive dividends, the first step is… to invest!
Having covered the topic in recent weeks, this would be a good opportunity to remind you that Feel Mining offers four different ways to invest in Bitcoin and masternodes.
Cloud mining (BTC & ZEC)
Good to know: cloud mining subscriptions for ZEC are currently full and therefore not available at the time of writing.
The principle:
Sign up to a monthly or yearly cloud mining contract with Feel Mining. Consequently the company gives you a share of its mining power, which you will benefit from on a daily basis.
Main advantages:
Mining starts immediately after payment
No need install, maintain or manage any mining machines
Earn Bitcoin 'without thinking about it' all day, everyday
Disadvantages:
Not the most profitable approach
You do not own your mining equipment
Prices:
From £113.17 per year or £10.50 per month (BTC)
Prices not currently available but will be cheaper than BTC
Purchasing a ASIC mining machine (BTC)
The principle:
You buy a BTC mining machine dedicated to mining from the Feel Mining website in either pounds, euros or dollars.
Main advantages:
You own your equipment and can have it delivered or hosted by Feel Mining (see T&Cs on their website)
The machines are equipped with energy optimisation software and a device which monitors their performance in real time (that you can see on the main dashboard)
Plug & Play: you plug them in, they mine immediately
Disadvantage:
Hard to make profitable, especially if you do not live in country that has cheap electricity (or you have some free solar power)
Prices:
£1,375 excluding VAT for the Antminer S17+, which is the ideal machine to start mining BTC
£2,550 excluding VAT for the Antminer S19 PRO, which is the top range machine from Bitmain
Purchasing and hosting Bitcoin ASIC machines
Principle:
You purchase one of the machines offered online as mentioned above. Feel Mining takes care of installing it in one of its international sites (Kazakhstan, Siberia, Canada).
Main advantages:
You own your machines
The website's dashboard allows you to monitor their status and production in real time
Bitcoin generated every day
Probably the most profitable option, even more so when hosted internationally (fees and T&Cs apply, see the feel-mining.com for more information)
Disadvantages:
Time taken between purchase and the start of production
You'll never see or touch your darling machine
Prices:
£1,375 excluding VAT for the Antminer S17+, which is the ideal machine to start mining BTC
£2,550 excluding VAT for the Antminer S19 PRO, which is the top range machine from the Antminer range
Masternode acquisition
Principle:
You invest in one or more masternodes offered by Feel Mining: either a full masternode or a share depending on your budget. They generate income (rewards) which are credited in real time to your account.
Main advantages:
Fun and very simple
Possibility to sign up to only a part of masternode
Income starts getting paid immediately
A great way to diversify your portfolio
Conversion into BTC or other cryptocurrency available on the website
Disadvantages:
Betting on the future of cryptocurrencies that are not yet leaders in the sector is risky
The concepts of ROI, reward and collateral can be confusing. This article can help!
Prices:
From less than £50 ex. VAT for a share
Around £300 ex. VAT for a full masternode
Step 2: upgrade to a 'gold' level account
As with any trustworthy and accessible company that offers such a smooth service, it has to respect a certain number of standards in terms of financial compliance. In this case it means adhering to the KYC/AML procedures.
If this is not your first time signing up to a crypto based service you can skip this bit, but if you are sticking around this is a good chance to remind yourself what AML/KYC verification is for.
As an intermediary working in a financial field with in and outflows of capital, Feel Mining is obliged to verify that its customers are who they say they are (and not identify thieves or any other kind of crooks).
As such, the platform will guide you an identity verification process, which includes:
Sending a copy of the front and back of your ID
A selfie of your best angle
Sending this information will allow you to access the PREMIUM status on the platform (verification takes approximately 24 hours).
However, in order to see inside what GOLD status has got in store for you, the following additional document will have to be sent:
A proof of address dated within the last 3 months (e.g. utility bill or bank statement)
Once your innocence has been proven and your user profile validated, you will be in possession of the keys that will allow you to access the best features offered by Feel Mining.
This status will allow you to lift the restrictions put on by the PREMIUM and STANDARD accounts and means you can withdraw cryptocurrency into fiat money directly to your bank account.
Good to know: obtaining GOLD status is free. Each transfer is charged with a flat rate fee of €2, regardless of the amount. Unfortunately you can only make withdrawals in €, USDT and VRO (VeraOne). Full list of fees here: https://feel-mining.com/offres-et-frais. 
Your life as a crypto investor has just changed forever
If you have been religiously following this thread of Bitcoin and cryptocurrency mining services you probably already have handsome recurring passive income. However, now, thanks to the new option offered by Feel Mining, you now have the possibility of making occasional or recurring transfers to transform your Bitcoin or cryptocurrency into pounds. Your bank should be happy… while they still have your business!
Make sure to take advantage of 5% off any order (machines too!) placed on feel-mining.com using the code TCT.
Recevez un condensé de l'actualité dans le monde des cryptomonnaies en vous abonnant à notre nouveau service de newsletter quotidienne et hebdomadaire pour ne rien manquer de l'essentiel Cointribune !
Crypto-enthousiaste de la deuxième heure, rien n'a plus d'importance à mes yeux que d'accompagner l'adoption globale et la démocratisation des trésors que nous propose la blockchain.
DISCLAIMER
The views, thoughts, and opinions expressed in this article belong solely to the author, and should not be taken as investment advice. Do your own research before taking any investment decisions.