Paraguay to become 100% renewable Bitcoin (BTC) mining giant
Paraguay has passed a bill to designed to support the country's crypto mining industry. The bill was proposed by Congressmen Carlitos Rejala and Silva Facetti, following El Salvador's adoption of Bitcoin as a national currency.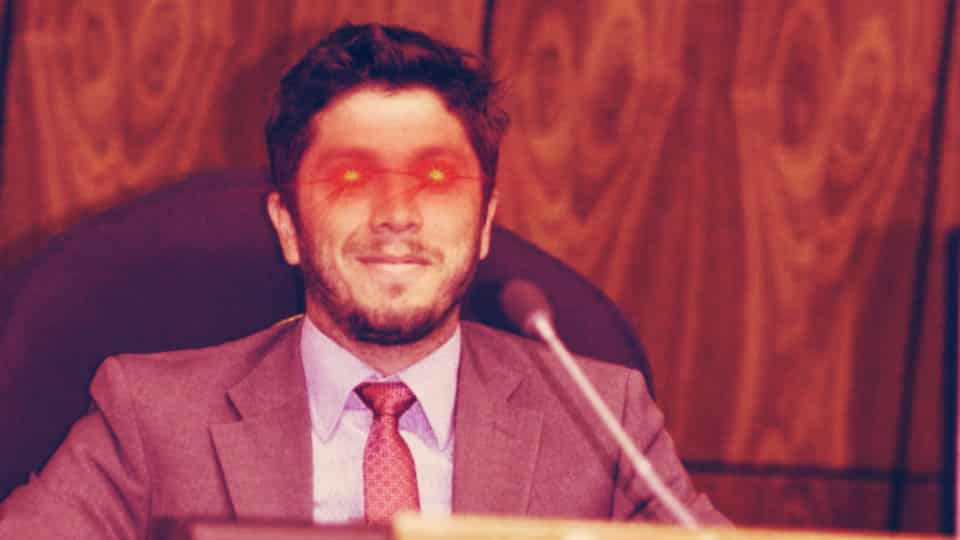 BTC mining industry using 100% renewable energy
Paraguay is the second Latin American country to provide a legal framework for BTC mining. A few weeks ago Carlitos Rejala's added laser eyes to his Twitter profile photo and posted tweets with #BTC hashtag to announce an "important project":
"It's a safe bet that Paraguay will be active in the field of BTC mining. In 2018, the country's two large hydroelectric dams produced three times its electricity needs. Energy is therefore exported to its neighbors and brings in more than $2 billion per year, or 1/4 of its total exports and 7% of its GDP. The two dams located on the Rio Paraná are held 50/50 with the border countries: the Itaipu dam on the Brazilian border, and that of Yacyretá on the Argentinian border."
In other words, Paraguay is capable of allocating around 30 TWh/year of renewable energy towards Bitcoin mining, which is more than half of energy currently required for the entire BTC network.
Paraguay has chosen the perfect time since the mining rigs that were in China (providing half of the world's hash rate) are now looking for a drop-off point!
"Today, we are proud to present this project which will offer considerable economic, financial and fiscal benefits for our population through the consumption and use of our renewable energy, mainly from our hydroelectric plants of Itaipú and Yacireta. The country has huge surpluses that we will use for the benefit of the Paraguayan state", Rejala said during the project presentation.
Maximalists VS Bitcoin law
In June, Nayib Bukele's government made El Salvador the first country to adopt Bitcoin as a currency while Paraguay just aims to regulate cryptoasset mining.
"Our project is not similar to that of El Salvador, [where bitcoin] has become a bargaining chip. We see cryptoassets as a commodity and as a final product", said Senator Silva Facetti.
The second article stipulates:
"This law applies to any legal or natural person domiciled in the Republic of Paraguay and engaged in the intermediation, marketing, exchange, transfer or storage of cryptocurrency assets."
The third article gives the definition of a "cryptoasset" as an "existing asset in digital form that anyone can own". It is a "property that can be sold and bought."
The fourth article says that miners will have to obtain a license from the Ministry of Industry and Commerce: "Any natural or legal person carrying out mining activities without authorization will be liable to sanction," the law reads. It should be noted that nearly half of the pages concerns the sanctions.
The country at the heart of Latin America has also introduced a legal framework obliging miners to obtain a license. The main aim of this project is to boost electricity costs in order to increase governmental budget revenues.
Too little too late?
Unfortunately, the law does not exempt miners with low computing power. As Bitcoin represents the idea of freedom, industrial centralization can't be the only way out. Everyone can plant fruit trees in their garden and enjoy their fruits. BTC mining should follow the same principle.
The news that Bitcoin has not been adopted as a legal tender will also disappoint many people interested in cryptocurrencies. It is likely that the recent visit from US State Department official Victoria Nuland has influenced the situation.
We can say we won't be "surprised if Paraguay and Panama postpone the adoption of Bitcoin as a currency" following this diplomatic visit. Only time will tell what measures Panama will take. As for El Salvador, Panama also uses the US dollar as its only currency. Lack of capital gains tax would attract billions of capital to the country, which is now the largest financial center in Central America.
Maximalists may be unsatisfied for now, but Paraguay is still carrying out its plan by endorsing Michael Saylor's strategy. The most important point is that Bitcoin is legalized. Bitcoin's fantastic liquidity and fiat currencies collapse will do the rest in due course.