Profitable Bitcoin cloud mining: separating the myths from the truths
Wed 20 Jan 2021 ▪ 16h33 ▪
14
min read — by
Few Bitcoin mining forms have as bad a reputation as Bitcoin cloud mining. There is a certain consensus on the subject in the community, and it is not the most engaging: Bitcoin cloud mining is unprofitable, unreliable, a waste of time and money, as well as, to add insult to injury, very often just a smokescreen for the worst kind of thieves to hide behind. The closer you get to it, the 'cloud' turns out to be the puff of smoke where your money inevitably disappears in the same. vain…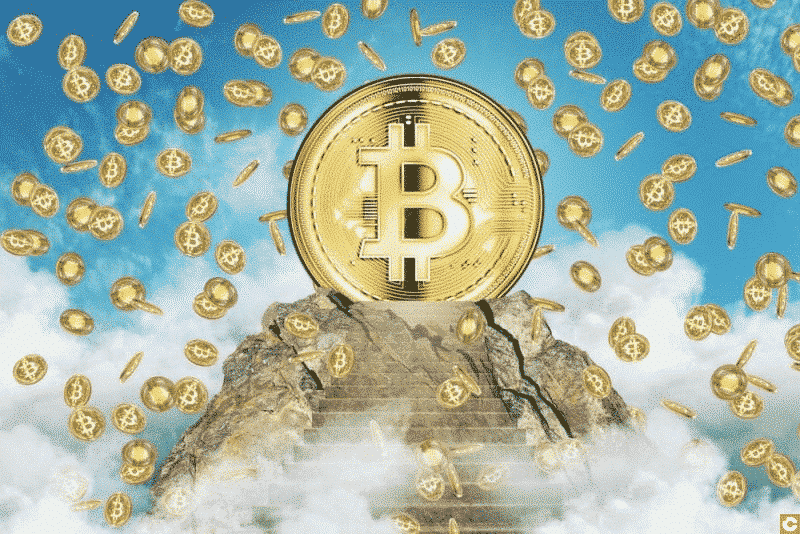 Despite this reputation there is still talk of cloud mining today and because of that today we're going to define what it is. Let's get rid of all the usual marketing nonsense and show where this activity gets its dirty reputation from.
Next, we'll try to expose the conditions under which, despite the clichés, Bitcoin cloud mining can actually be a profitable activity, even if it is not necessarily suitable for everyone. Above all, we will see that it actually is possible to dabble in it, even with the most modest of means.
Finally, because while explaining it would be nice, demonstrating is better and so we will do a mini simulation of how your profitability could potentially play out.
With this concrete plan now in place, it's time to launch ourselves into the clouds!
This article is brought to you in partnership with the company Feel Mining. Crypto investments are risky by nature, so always do your own research and due diligence investing only within your financial means. This article does not constitute investment advice.
And while we are at it, for even faster and increased profitability, Feel Mining is offering a 5% discount on the whole of your order when using the code: TCT.
Cloud mining: a definition, history and reputation
'Mining in the clouds' may give you the impression that it is possible to mine Bitcoin in a graceful, peaceful environment, floating from one fluffy cloud to another, collecting Bitcoin like condensation while receiving a rapture of applause.
Except, it's not all that. Cloud mining basically consists of renting computing capacity from a mining company that arranges a huge arsenal in a dedicated, factory-like environment, also known as a mining farm.
Here's an example of one of these 'clouds' where Bitcoin is mined. Not too disappointed?
So, rather than having an ASIC mining machine loudly chugging away producing Bitcoin in your garage, you benefit from the work of this same machine, but at a respectable distance from your precious hearing (and your electricity meter).
In the vast majority of cases, the mining takes place in a cold place where the price of electricity is extremely low (which equals efficiency), like Canada for example.
In short, the material and the process is the same, apart from the fact in this case the 'cloud', a specialised intermediary, takes care of the noise and machine management in return for rent, a subscription, or deduction of profit.
Why does cloud mining have a bad reputation?
If you've been hanging around in the crypto ecosystem for a while, and you have some knowledge of Bitcoin mining, just the mention of cloud mining might remind you of something like this:
Their Trustpilot game is killing it
In this case, it is Genesis Mining who takes the fall (which to this day has a reputation as a slow/bad payer) but unfortunately this is the case for a range of companies which have offered their Bitcoin cloud mining services over the years (often for even worse ones).
The reason for the bad reviews: In most cases, the advertised returns were not as high as the reality.
The user visits a website that looks good and the proposed yield will, obviously, be amazing but this will simply be a false earnings indication to help the whole facade.
Better yet, the first waves of customers will actually help the profitability of BTC for a while, as the system is often built on the Ponzi model (new customers will be strongly encouraged to 'recommend' others with the reward of increased earnings).
Inevitably, once the organisers feel they have raised enough money, they will simply disappear. Obviously, no ASIC has ever mined even a single satoshi during the whole spiel.
In short, thousands of investors have been – and continue to be – cheated, not because cloud mining is inherently unprofitable or doomed to fail, but because the service is particularly liable to smoke (cloud) screens.
Here is a nice example that I got emailed to me just yesterday:
See the two beautiful spelling mistakes? Clue: look at the company at the bottom left (you can tell this is a serious international company…)
Except that, despite all the scams, this business model presents some solid arguments. This is the reason why some companies persist in offering this option, which – if it probably does not embody the quickest route to fortune – has the advantage of being flexible, accessible even to the most sophisticated investors as well as the most modest, all without having to have advanced technical or financial knowledge.
Is Bitcoin cloud mining for you?
Before offering you some answers, have a read of this article, which will give you a chance to master the fundamentals of Bitcoin using 13 ground rules.
Once you've read that, consider this: forecasting the profitability of Bitcoin mining is complex, with just as many known variables as unknowns.
When taking everything into account (regardless of your approach to mining), think about the following:
Computing power which is expressed in TH/s
Competition on the Bitcoin network, in other words the number of machines simultaneously trying to solve the block solving equation. The more miners there are on the network, the fiercer the competition and the more the difficulty increases
Mining difficulty, also known as the mathematical difficulty of the equation that needs to be solved in order to mine a block, which is automatically readjusted every 2016 blocks (approximately every fortnight) 
Fees taken by the cloud mining company
Unknowns linked to the future halvings: the latest halving of block rewards happened in May 2020 (click here to know more about halving)
Bitcoin price changes (like any other cryptocurrency)
Once you are fully aware of these factors, most of which are not forecastable, you will need to determine whether your investor profile and the level of risk you can expose yourself to make cloud mining a good option for you.
Cloud mining works for you if:
You do not have enough funds buy a ASIC mining machine (available to buy from around
£1250 on the Feel Mining website), yet you still want to participate in the mining adventure starting from less than £50
Having your own machine appeals to you, but the maintenance, durability or other aspects keep you from taking the plunge. You also prefer a solution whereby the management of the machines and the risks involved are taken care of by the service provider
Your personal risk strategy encourages you to lean towards SECURITY but limited income, rather than a big potential profitability which is associated with a higher RISK
The prospect of living with the sound equivalent of a loud extractor fan in your living room gets you really excited
You wince at the fact of seeing your electricity bill quadruple (unless you have shares in Npower)
You like the idea of ​​rolling around in virtual bath of satoshis (baby bitcoin) every day
Cloud mining, is not for you if:
You are looking for huge returns (warning: in doing so, you fall into a category that the scammers particularly like. Big returns involves big risk, that's a fact)
You are more likely to buy your car in cash, rather than paying for it monthly.
You believe in the old adage of: Not your keys Asic miner, not your Bitcoin!
Bitcoin cloud mining profitability simulation with Feel Mining
Partner of TheCoinTribune, the Grenoble-based Feel Mining offers cloud mining services. You can find a presentation of Feel Mining's services here, and also understand why I am going to mine Bitcoin in Canada with them in a few days.
As I like to test the services that I write about myself, I have already signed up to Feel Mining and have myself a cloud contract for Bitcoin (note: ZEC, ETH and LTC contracts are also offered, subject to availability).
As always with Feel Mining, the pricing policy is clear and balanced.
In this case you can subscribe to various levels of output expressed in TH/s for a fixed price. This price is valid for one whole year of mining on the company's machines, during which it will be moved to whichever mining farms across the globe has the optimal mining conditions (low energy prices, economic stability and a cold environment).
An all inclusive rate (zero additional fees) is included with all contracts and once payment is validated, the mining begins instantly.
A very clear dashboard allows you to monitor your Bitcoin production in real time. At any time, you can transfer your assets to a personal BTC wallet, or set up a withdrawal rule (for example, as soon as the amount of your BTC reaches a total of 100 pounds, it is transferred automatically to the address of your choice: a pretty handy option).
From just over £110 for a year's worth of Bitcoin mining
In order to test the service, I signed up for the princely sum of £10.55 ex VAT, which gave me the equivalent of five TH/s for one month.
Every day, the Feel MIning machines mined for my benefit.
And every day, I receive satoshi after satoshi, which were credited to me in real time.
As you can see, my small mining power is currently earning me an average of around 3,217 satoshi per day. This calculation is of course imperfect (remember the halving that happened and the various parameters mentioned above that influence profitability) but for the sake of a constant return at the current BTC prices, my investment will bring me this much by next month:
97,861 satoshis
Or (at Bitcoin's current price) the equivalent of £8.67
Compared to my total investment of £10.55, that's a loss of £1.88 or 18%! Oh dear, but knowing that the price of Bitcoin could drastically rise this still could turn out to be a good investment. [Jan. '21 edit: With the current bull run, I am looking at over £37 worth of BTC right now, and the price keeps on rising! This puts me solidly in the black with my mining rig!]
A £568.22 investment (25 TH/s) for a one year Bitcoin mining contract
Using the same logic, same maths, but this time with a higher investment of £568.22, giving you access to 25 TH/s of mining power for a year (just for comparison purposes that's about half the power of an ASIC Antminer T17+), you would have accumulated:
0.05871653 BTC
Or (at current prices) the equivalent of £1600
For a theoretical loss of 8.5% loss, however, should the price of Bitcoin rise just to £10,000. That loss would turn into a profit albeit a small one. [In fact, it rose to $40k, gibing me a great ROI.]
So let's say you want to have a full bitcoin after a year?
In the event that your goal is to have one whole BTC after a year (and at this point I will remind you of the unknowns that should be take into account) you will need to sign up to the following:
An average 430 TH/s output over the year
£9,773 to pay for such a powerful contract
The race for a full Bitcoin
Want to earn even more?
We are now coming to the end of our little journey in the distant land of cloud mining! If Feel Mining's reasonable rates have appealed to you, why don't you test the service with a little bonus from your friends at TheCoinTribune by using the code TCT!
Recevez un condensé de l'actualité dans le monde des cryptomonnaies en vous abonnant à notre nouveau service de newsletter quotidienne et hebdomadaire pour ne rien manquer de l'essentiel Cointribune !
Crypto-enthousiaste de la deuxième heure, rien n'a plus d'importance à mes yeux que d'accompagner l'adoption globale et la démocratisation des trésors que nous propose la blockchain.
DISCLAIMER
The views, thoughts, and opinions expressed in this article belong solely to the author, and should not be taken as investment advice. Do your own research before taking any investment decisions.