The Quest for One Whole Bitcoin (BTC): to Buy or to Mine, That Is the Question!
Wed 20 Jan 2021 ▪ 16h52 ▪
12
min read — by
Welcome to the latest article of the Mining Column, even if, as you have probably guessed by its title, we will not ONLY be discussing the topic of mining but also of the purchasing of Bitcoin. Of course we will ask ourselves quite a simple question today, but one that will largely concern your investment strategy with regards to the mother of all cryptocurrencies. Is it more relevant today to mine or buy Bitcoin?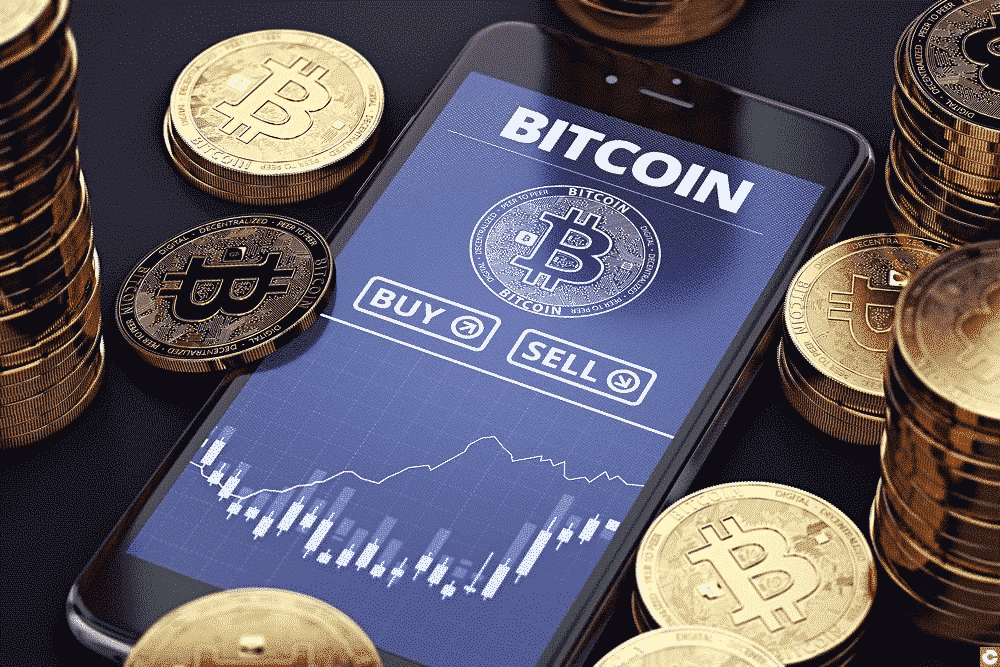 The answer to these questions will of course influence your Bitcoin investment strategy. Whether you sign up to an exchange or buy mining equipment, it all depends on your wants and needs.
And yes, you've probably sensed it (and sorry for killing the suspense) but there is obviously no single, perfect and absolute answer to such a fundamental question. In reality, it depends as much on objective criteria, linked to the value of Bitcoin and its very fundamentals, as it does on your unique profile and the level of risk you are willing to expose yourself to, not mention your convictions regarding the potential and future of Bitcoin.
To mine or not to mine, that is the question? Let's have a look at this dilemma by imagining what it would be like to achieve a certain goal: to acquire ONE whole bitcoin!
Take advantage of a 5% reduction on any order (machines included!) placed on feel-mining.com with the code TCT.
This article is brought to you in partnership with the company Feel Mining. Crypto investments are risky by nature, so always do your own research and due diligence investing only within your financial means. This article is not investment advice.
One bitcoin or nothing
Regardless of the opinions and arguments that are for or against Bitcoin, investing Bitcoin does happen in a fluctuating environment. These include fluctuating hashrates, powerful Bitcoin whales and the unknowns linked to past and future halvings…
However, if you are reading this now, chances are that you belong to the small percentage of the population who realises that Bitcoin has significant potential.
Regardless of your stance on Bitcoin, for the purposes of our demonstration imagine that you ultimately want to have one whole bitcoin – no more, no less.
Finally, in order to standardise comparisons, imagine that today's value of Bitcoin it would take £10,000 investment to buy a whole Bitcoin. Of course, this article will interest you even if you just have a couple hundred pounds to start with to invest…
1. Mining is too complicated/risky: I'll just buy one BTC!
So you are more the impulsive type, you live in the moment, and also it has worked well for you in the past. So you'll just go and buy one bitcoin.
If you are not sure where to start, I recommend you to take a look at our guide dedicated to buying bitcoin, which will explain in detail how to carry out this operation. Assuming you've read our guide, you obviously used a trusted platform like Swissborg or Binance, then took extra care and stored your precious bitcoin in a hardware wallet, away from the prying hands of hackers or unfortunate bankruptcy.
To proceed in this way (assuming you have the means) is undeniably the quickest way to acquire one BTC.
Buying bitcoin is for you, if:
you are very impatient in the quest for one BTC
you are looking at this from a tax and banking point of view and comfortable with the fact of transferring a large sum of fiat money to a crypto platform (usually based abroad)
you are perfectly comfortable staying passive and not thinking about your investment once it has been acquired
Buying bitcoin is not the best option if:
you like being involved in a daily investment
you like seeing the price go up but you also enjoy taking part in the Bitcoin adventure
for the same amount invested, you'd hope to make more than one BTC, even if it takes a little longer!
2. Mining bitcoin rather than buying it – obviously!
So now you've carefully weighed up the risks involved and in particular the profound changes that the last halving is yet to produce. Despite all that, your belief is simple: investing in Bitcoin mining equipment is most likely to be more profitable than the budget needed today to buy one BTC.
Indeed, buying one Bitcoin today is to have the certainty of always having one bitcoin in 10 years (whether its value is £100,000 or £1 million, neither is out of the realms of the imagination). No less than one bitcoin… but no more either!
On the other hand, investing the same amount in mining equipment will guarantee the mining of Bitcoin every day until the one BTC threshold… but also then continuing to mine it everyday after that potentially for an even longer period (mining machines generally have manufacturer guarantees of six months, but the Antminer S9, which came out over three years ago, for example, continues to bravely fulfil it's mining pledge). 
This brave little soldier continues to roar cheerfully on, mining tirelessly on many a mining farm
Two AntMiner S19 PROs from Bitmain profitability illustration
The AntMiner S19 and S19 PRO from Bitmain are the ones I told you about last article as part of their pre-ordering with Feel Mining.
As predicted, they were an instant hit, so much so that the S19 sold out within days and the S19 PROs only weeks later.
The Antminer S19: a victim of its own success
The machines remain attractive given their price. Purchasing two AntMiner S19 PROs will set you back £5,115, less than the average price of BTC for most months in 2020.
As things stand, you can still get 5% off all your orders at Feel Mining. Meaning the two PROs would have only set you back £4,860. A saving of around £250!
In other words, buying two AntMiner S19 PROs today would cost you less than one bitcoin.
As you can now see where I'm coming from, it's time to see how long it will take these big guns to bring you one full bitcoin. If you head to Coinwarz, the site for mining calculations and multiply by two the power output but also energy expenditure. The outcome you can see below:
With two AntMiner S19 PROs you will be able to mine one bitcoin in less than 723 days.
I can add that this article, which was written before the halving but consequently updated, may feel like mining has lost its value, however, this is not true. Even if you could have mined a BTC in under a year before, you need to remember mining BTC is not just about earning money but contributing to an ecosystem. Also, who knows how much the power of ASICs will advance in the coming months and years.
Nonetheless, as a rule of thumb, double the values you see above for everything halving, maybe even times by two and a half. 
With these parameters, by 2022 you should have one whole bitcoin at your disposal.
A year and a half might seem like a long time, but I think it's worth remembering that when it comes to such a prestigious asset, time is relative. Two years ago the Australians were finding needles in their strawberries and the second instalment of Fantastic Beasts was released in cinemas! What I am trying to say is that the end of 2018 wasn't all that long ago. 
Nevertheless, and most importantly, you can reasonably count on the fact that your two S19 PROs will not stop working in the year 2022. Your Bitcoin miners will continue to perform for many more months with as much enthusiasm as before… allowing you, in the end, to acquire much more than a single bitcoin.
Bitcoin mining is for you if:
you love the idea of ​​owning your own machines
you are happy with the idea of ​​regularly checking how your satoshi (the Bitcoin 'penny') are stacking up: this is so easy to monitor on the Feel Mining dashboard
you enjoy being a part of the great Bitcoin adventure
your investor temperament is well suited to the medium term
your aim is to potentially end up with much more than just one BTC
Stay away from Bitcoin mining if:
you are not perfectly comfortable with the notion of halving
you want BTC quickly
What about Bitcoin cloud mining?
Often criticised, cloud mining is nothing more than the contractual leasing of mining power from a company, usually for a period of a year.
It is probably not the most cost-effective option, but it does have the merit of allowing anyone to mine BTC within minutes of their payment being accepted.
It is a service offered by Feel Mining which I discuss in detail in this article: "Profitable Bitcoin cloud mining: separating the myths from the truths."
A one year cloud mining simulation
For the price of one bitcoin (just shy of £9,000 at time of this update), you can now have 390 TH/s for a whole year (£8, 685). However, if you use the 5% discount code (TCT) you can 410 TH/s for the same amount (less actually!). 
With these parameters, a simulation shows that in 365 days, you will mine 0.96383287 BTC.
Profitability of cloud mining over one year
Cloud mining offers the advantage of simplicity and the absence of tedious management – everything is taken care of by the service provider. However, it will be agreed that from the point of view of strict investment, this approach is clearly exceeded by the outright purchase of BTC, or by investment in ASICs.
Mining or buying Bitcoin with less than £1,000
Finally, while these simulations were based on acquiring a whole Bitcoin, the same rules and logic apply for investments in lower denominations (such as the race to 0.1 BTC).
For example, did you know that currently it is possible to acquire an AntMiner S17+ for less than £1,000, helping you to indulge in the joys of mining at a much lower price?
Recevez un condensé de l'actualité dans le monde des cryptomonnaies en vous abonnant à notre nouveau service de newsletter quotidienne et hebdomadaire pour ne rien manquer de l'essentiel Cointribune !
Photographe, Vidéaste, webdesigner et enfin rédacteur pour CoinTribune: l'image, le digital et la blockchain sont mon dada.
DISCLAIMER
The views, thoughts, and opinions expressed in this article belong solely to the author, and should not be taken as investment advice. Do your own research before taking any investment decisions.