Binance calls for applications for its NFT Innovative Creators programme
With the imminent arrival of the Binance NFT marketplace, the exchange has announced the launch of its NFT Innovative Creators programme for artists, offering them the opportunity to be featured when the marketplace opens.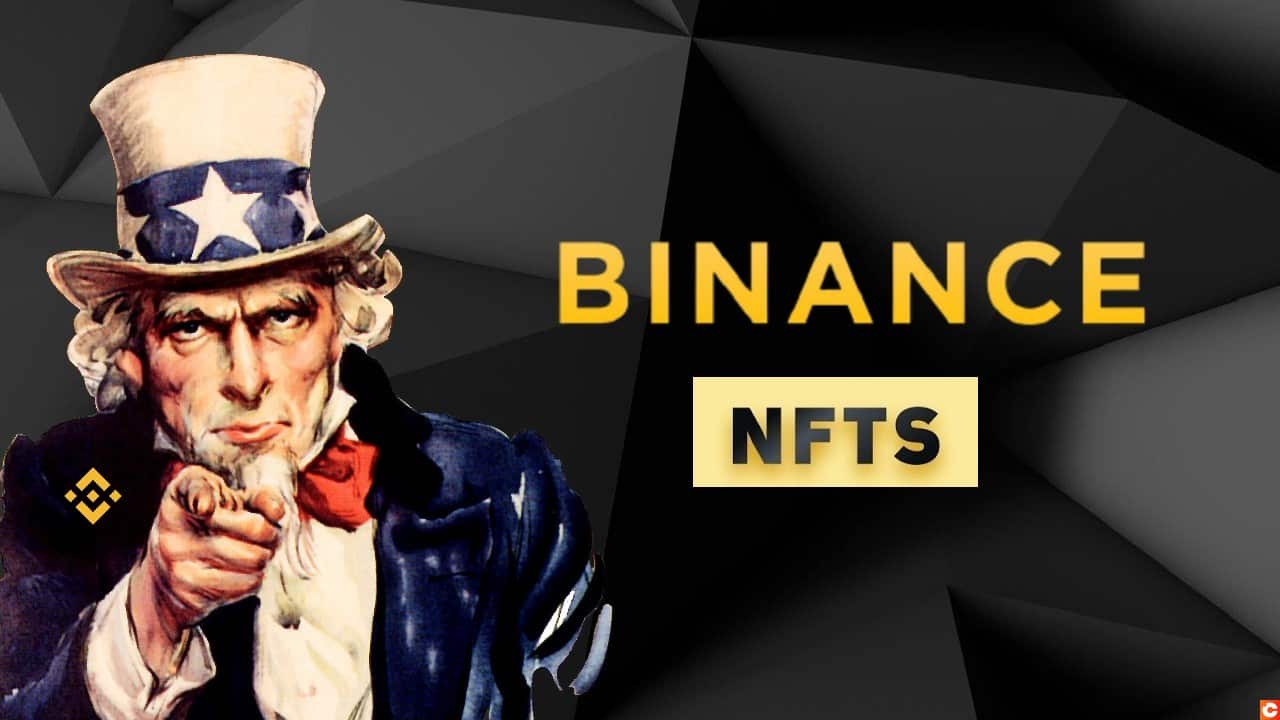 An opportunity to be featured on the NFT Marketplace
To celebrate the launch of its NFT Marketplace in June, Binance is calling on artists and creators to join its NFT Innovative Creators programme. This programme will allow selected works to be transformed into NFTs and promoted on the marketplace during the first month of its launch.
Guidelines for selection
The programme is open to artists from 11.00 on 20th May 2021 to 11.59PM on 31st May 2021.
Type of artist needed: YOU! Binance is looking for forward-thinking artists. All types of artists and creators are invited to participate and jump into the NFT adventure!
Additional benefits for selected participants
The exclusive right to have their artworks listed on the platform during the first month after the launch of the Binance NFT Marketplace. As space is limited, they will be displayed on the homepage to NFT collectors.
Selected artists will have their creations and artwork featured on Binance's various official social networks.
Binance will only charge a 1% transaction fee. Artists will receive 99% of the profits from the first sale of their NFTs, as well as a 1% royalty for any subsequent transactions on the secondary market. That is the resale of their NFT from one buyer to another in the future.
How to apply for the NFT Innovative Creators Programme
Send an email to

[email protected]

Use "Application for Binance NFT: Innovative Creators Program" as the subject of your email.
Include the following information in your email:
A brief introduction of yourself
Your social media accounts if you have them (Instagram, Twitter, Facebook etc.)
What is your level of understanding of NFTs?
Why do you want to apply for the Binance NFT: Innovative Creators Programme?
Examples of your creations and previous work. Several formats are accepted including MP4, MPEG, AVI, wav, mp3, jpg, png, svg, gif, pdf with a maximum file size of 50MB.
If Binance chooses you as one of the Innovative Creators:
What kind of NFT continent will you offer on the Binance NFT Marketplace? Please feel free to share your proposals and visions for NFT artworks.
How many NFT artworks can you prepare in and for June?
Applications will be processed on a rolling basis. Only successful applicants will be contacted directly by the Binance NFT team.
You now have all the information you need to get started and participate in this programme! This is an opportunity offered by Binance that will not come up again anytime soon.