CNN sells historical "moments" in NFT form
Have you always wanted to own a piece of history? The American television channel CNN will put on sale excerpts of historical moments in the form of NFTs from the end of June.
The Vault by CNN: The Moments That Changed Us

For 41 years, CNN has documented and disseminated the global stories of our time. Today, the network is opening its archives for the first time in order to offer collectors the opportunity to own a piece of history.
CNN has announced the launch of Vault by CNN: Moments That Changed Us. They are digital collectibles in NFT form that they call "Moments".
"Until now, there has been no way to 'collect' these moments. Users can often find old footage online, or packaged up in documentaries, but they cannot 'own' them or display them in the way they can with a print newspaper or magazine."

CNN
These will be on sale on vault.cnn.com and developed on the Flow blockchain.
A 6-part launch planned for the end of June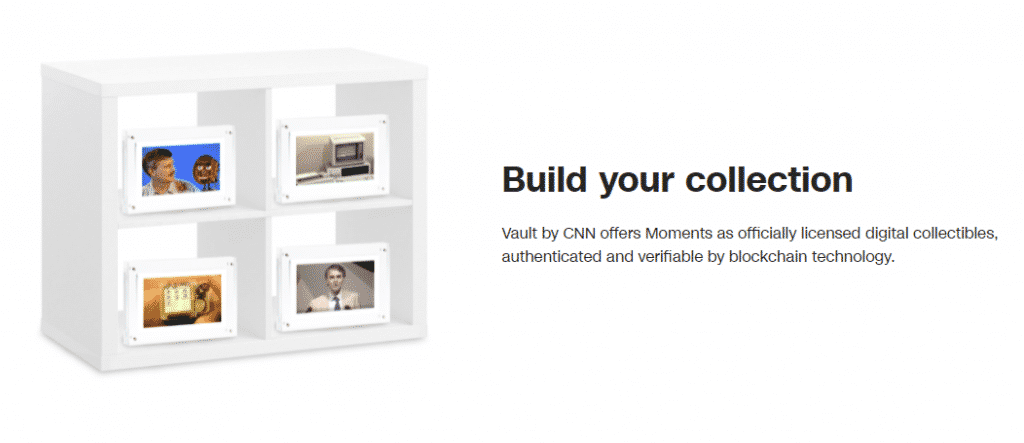 CNN is already planning six weekly drops of Moments starting in late June 2021.
The different offers will include key historical moments organized around specific themes such as:
• CNN exclusives
• World history
• Presidential elections
• Space
• Technology
• World firsts
A digital exhibition

The happy owners of these NFTs will be able to present and display their moments on a user page, directly on the CNN Vault site.
Some limited edition NFTs will include a high-end video display case, allowing the owners to physically display their moments.
CNN has already announced that new drops are to be expected as the Vault grows and adapts to its collector community.
CNN changes its tune?
As some Twitter users have pointed out, CNN has never been kind to NFTs in its articles, so it is surprising that the channel has decided to launch its own collection. Other media are expected to follow suit and these initiatives will help the democratisation of NFTs.