Fashion Week Haute Couture: Aelis unveils NFT project for autumn '21 collection
As part of Paris fashion week, the fashion brand Aelis has hit it out the park by setting up a virtual fashion show with NFTs: read on to find out more!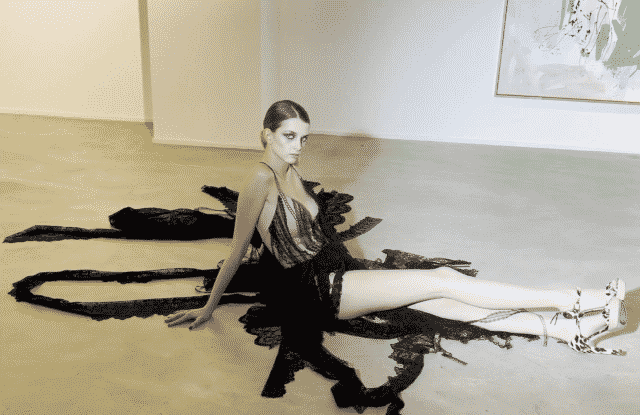 Haute Couture X NFTs rocking Fashion Week 2021
The Italian stylist Sofia Crociani wanted, once again, to convey a positive and committed message with her collection. Inspired by the environment, we find spider dresses; while the discoveries of Viriginie Maris, researcher at the French National Centre for Scientific Research, are behind pieces on the decolonisation of nature.
With a microcosm of nature, the haute couture stylist has once again gone big, but what particularly marks her new collection is a world-first: Aelis will become the first fashion house to use non-fungible tokens (NFTs) in its autumn 2021 collection.
The company's press release states: "Aelis, faithful to its environmentally-friendly identity, offers its art, for the very first time in the world of haute couture, in the innovative form of NFTs."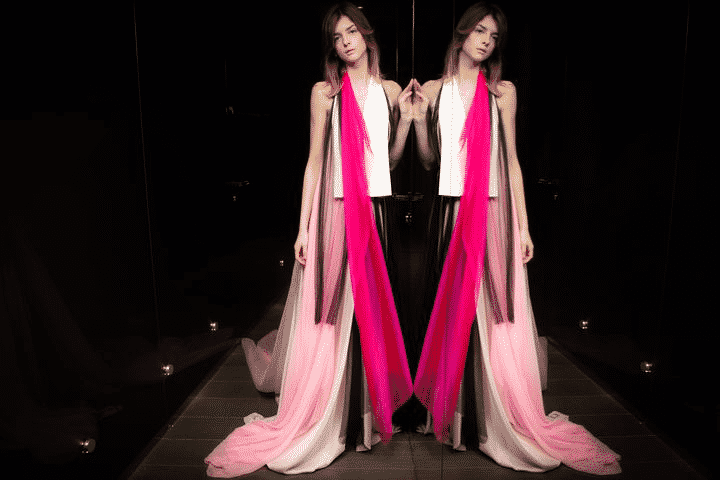 The Artistic Director of Aelis, Sofia Crociani, always draws her fashion ideas from nature. Last season, for example, the collection was inspired by the environment but also an esteem for art, making its models real works of art. What surprised viewers the most was the way she drew attention to NASA tests carried out in the 1960s on spiders; they were given different drugs to see how it would affect the way they weave webs.
In addition, Crociani often uses vintage fabrics and new materials in her creations, providing a subtle blend between the haute couture of the 1950s and the new materials at work that give an impression of lightness and luxury.
For her fall 2021 collection, which will be presented virtually on Thursday, 8th July, the stylist has decided to continue her eco-responsible commitment beyond the borders of reality by going into the virtual world. Considering that the blockchain is able to create new spaces of freedom that break the traditional rules of fashion, Aelis is launching a unique NFT experience following the adoption of NFTs by Fashion Week last June.
"These new spaces of creation and freedom, built on blockchain technology and which keep breaking the codes, are known for being developed in correlation and harmony with NFTs."

Aelis
As the first house to offer its work in NFT form, Aelis wishes to combine respect for the environment with a virtual, immortal and transcendent NFTs.
This project once again shows how NFTs are disrupting the world of retail and luxury, paving the way for a new form of art expression that extends physical and material art.
Behind this vision, there is a desire to consume less in the physical world in favour of the virtual one.
NFTs have experienced an unprecedented boom in recent months, popularised by artists through works of art, player cards and music. All of these NFTs are selling at unbelievable prices. Definitely make sure you watch the brand's virtual catwalk on 8th July, and check back on CoinTribune for more NFT news!