Jay-Z and Jack Dorsey bring NFTs to the music streaming world
Music legend Jay-Z and Twitter founder Jack Dorsey are reportedly considering integrating non-fungible tokens (NFTs) and smart contracts into their music streaming business Tidal. In their view, this would be of benefit to artists.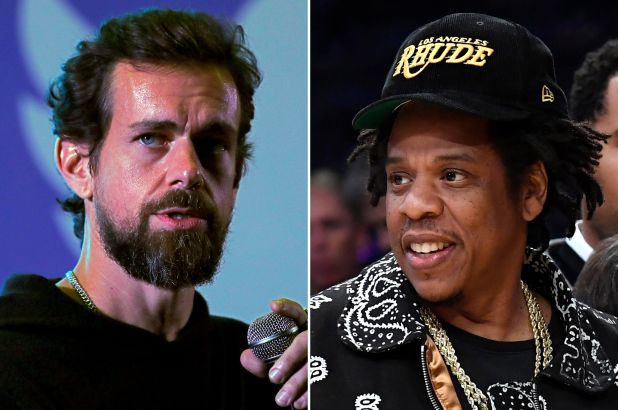 To develop more accessible tools
Jay-Z and Jack Dorsey took advantage of a Twitter Spaces conference on Monday to tout Tidal's new features, including smart contracts, NFTs and various analytics tools. This is fully in line with their goal to create tools that are accessible to as many people as possible.
As a reminder, Tidal is ranked among the unprofitable music streaming services. According to 2019 statistics, it made only $166 million (~£120 million) in revenue for the year, while Apple and Spotify bagged $2.8 billion (~£2 billion) and $7.44 billion (~£5.38 billion) respectively.
Dorsey, the CEO of Square and Twitter, insists on the revenue growth opportunities that NFTs represent. His duet with Shawn Corey Carter, better known as Jay-Z, will make sure to make artists and future artists shine. With the help of blockchains and smart contracts, they promise more creativity, transparency and participation.
Jay-Z, the most active Square board member?
Last March, Square acquired a $300 million majority stake in Tidal. The initial deal granted Tidal the status of an independent company under the Square umbrella and classified its former shareholders as mere stakeholders.
Tidal was bought by the American rapper Jay-Z and his close collaborators, Beyoncé and Kanye West, back in 2015. Today, S.C. Carter is wearing the hats of Tidal shareholder and Square board member.
This latest NFT manoeuvering comes at a tough time for the rapper. He is currently in the middle of a legal battle with Damon Dash, co-founder of Roc-A-Fella Records, for the right to mint an NFT of the album Reasonable Doubt. For the time being, the judge has only frozen the sale, because Dash is keeping his real intentions under wraps.
To catch up with Spotify and Apple, Tidal is adorning itself with new features, such as NFTs and smart contracts. Jay-Z and Jack Dorsey are keeping their fingers crossed, and waiting for the success of this project.
Internautes amateurs, néophytes ou confirmés, c'est avec grand plaisir que je vous livre au quotidien les secrets du monde de la cryptomonnaie.
Mon rôle ? Rendre ce domaine clair et limpide tout en vous livrant les dernières infos croustillantes pour vous permettre d'y investir en connaissance de cause et avec le moins de risque possible.
Ce ne sera pas un long fleuve tranquille mais ce n'est pas grave, c'est la vie !