Marvel to launch collectible NFTs with VeVe
Avengers assemble! Marvel finally offers an opportunity for its fans to purchase official digital non-fungible tokens (NFTs). From rare comic strips to collectible statues, these will soon be available on the VeVe platform.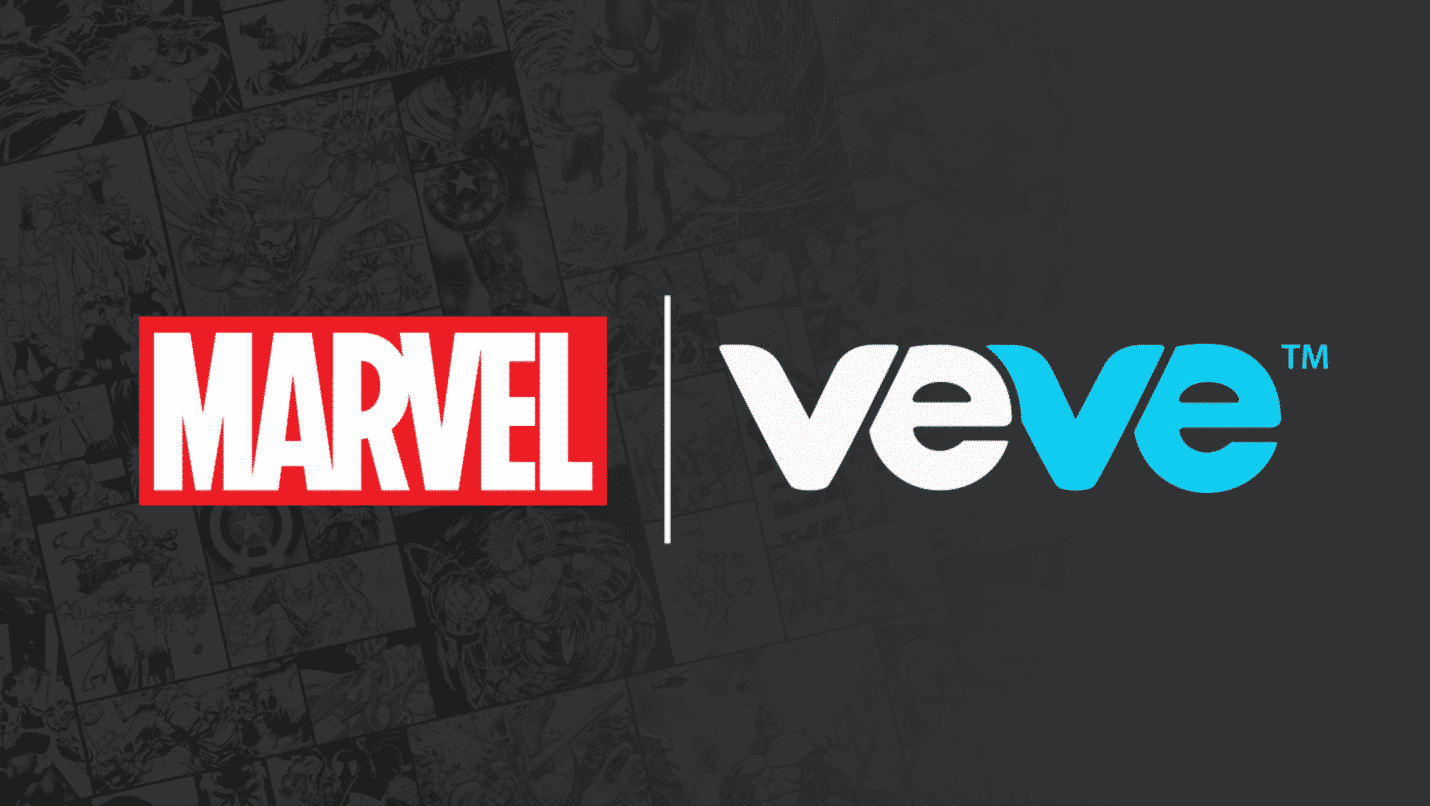 Marvel X VeVe
At the end of the year, Marvel fans will for the first time be able to purchase and interact with official Marvel digital collectibles. 3D statues and digital comics will be available as NFTs in augmented reality (AR) on VeVe's app.
"Today, we're seeing more fans than ever gravitate toward their screens. Fans want to watch and post about their favourite characters, talk about them on social media, and find ways to interact with these characters however they can. The VeVe Digital Collectibles App takes that idea of collecting to the next level by embodying that element of fun while also making the growing trend of NFT digital collectibles accessible for everyone".

David Yu, Co-Founder & CEO at VeVe.
The VeVe app will enable its users to collect a wide range of Marvel NFTs, such as digital comic books and collectibles, which can be traded and displayed in fully customised virtual showrooms.
Users are to purchase Gems, VeVe's in-app currency, to buy the collectibles directly from VeVe or trade with others on VeVe's secondary market, creating an easily accessible Marvel digital collection.
"Since the beginning, collecting has always gone hand in hand with being a Marvel fan. Like us, VeVe understands collecting is about the experience just as much as the product, and we look forward to extending that experience for our fans over the years to come".

Dan Buckley, President at Marvel Entertainment
Meet AR app
VeVe, a one-of-a-kind AR app, allows fans to bring their collection to life, stand side by side with their favourite characters and take photos. The app's features also enable users to share this experience with their friends and the whole fan community.
"Marvel has been exploring with VeVe how to make the Marvel digital collecting experience as special as the physical experience, and we are excited to finally be able to share this vision with our fans. Through VeVe's platform, we hope to expand the limits of what Marvel fandom can be, starting with personal and interactive digital collectibles that, through NFTs, fans can truly collect, share, and enjoy in a way that they have not been able to do before".

Daniel Fink, Vice President of Business Development and Strategy at Marvel Entertainment
Digital and authenticated collectibles on the Blockchain
VeVe NFT collectibles are minted on the blockchain, allowing an immutable record of their authentication, thus giving the users a proof of ownership of the purchased collectibles.
More than 580,000 NFT digital collectibles have been sold on VeVe since last December. It has become one of the top apps in the entertainment category on Google Play and has over 340,000 users and growing.
"We saw the opportunity back in 2017 to create something new and exciting for collectors and embarked on a multi-year journey to bring VeVe to life. Our mindset as collectors was to imitate the physical world of collecting, which fans know and love, and offer this experience in an enhanced digital format that felt exciting, authentic, and sustainable".

Dan Crothers, Co-Founder & COO at VeVe
First-ever carbon neutral NFT platform
Earlier this year, VeVe announced its intention to be the first-ever 100% carbon neutral NFT platform. VeVe is committed to achieving that by purchasing carbon credits to offset the carbon footprint caused by minting NFTs, as well as providing grants to environmental non-profit organisations to raise money.
The price of a digital object can soon be more expensive than a physical version. Are you interested in NFT collectibles? And if so, which Marvel character would you like to share with your friends?
Hello there ! Intéressé par l'univers des cryptos-actifs, je suis passé de simples présentations powerpoints à mes amis à la rédaction d'articles sur internet. L'univers des cryptos est tellement vaste qu'il me permet de lier plusieurs de mes passions alors pourquoi ne pas les partager avec vous ?
"Cryptos toujours pareil ! Boom Boom dans les oreilles !" Satoshi Gesaffelstein