NFT of the Day: Life Force Nº 6 – Dodecahedron by Joëlle (video)
Today is 14th September, and here's another part of CoinTribune's NFT of the Day series with more not-too-trendy but deep and probably underestimated digital artworks that are fortunate enough to have taken the form of non-fungible tokens. Click here to see what NFT was featured in the previous instalment.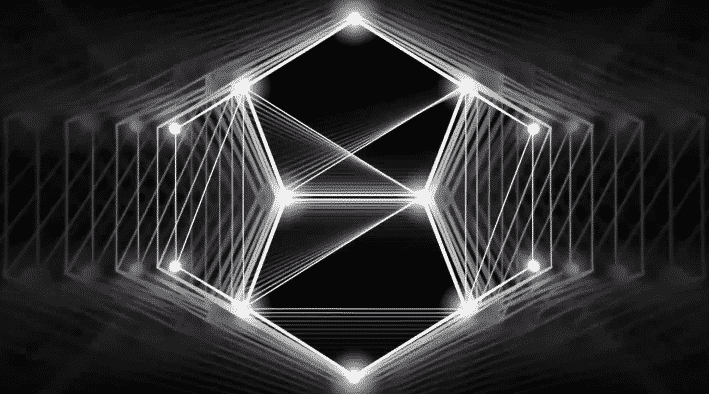 The essence of art
We often hear the expression "the healing power of art", without really thinking about what it carries. Do artists consider it when making their art? Do they deliberately use certain symbols or music to influence their audience?
It's common knowledge that people start feeling calmer and more secure after being exposed to some kind of art for just 20 minutes. The Chinese medical school sees a human body as an open system that is constantly interacting with ambient energy. Therefore, everything we look at, listen to, and feel affects our physical and mental health.
Moreover, the Chinese believe that each organ is expressed and nurtured by specific colours: green is liver, red is heart, yellow is spleen, white is lungs, black is kidneys.
Do you believe in this colour therapy? Today you will have an opportunity to test it yourself with our NFT of the Day!
Life Force Nº 6 – Dodecahedron by Joëlle
Today, we would like to share with you an NFT from the Foundation user Joëlle with her work Life Force Nº 6 – Dodecahedron.
At first, the work seems to reference Malevich's Black Square with its black background that waits for cosmic events to unfold.
A void, a black hole, a rejection of matter in favor of form, that is what the author saw in this piece. Having presented Black Square, Malevich wrote 5 volumes of philosophical reflections ruminating about art and being.
Joëlle is a designer and audiovisual artist working in the field of real-time visuals and live performance with her focus on exploring the relationship between sound and form. She introduces an object moving against the black background. The object is dodecahedron.
The piece is presented within the Life Force series, that is being described as "a series of works exploring seven sacred geometric shapes – using energy, light & sound to amplify the healing and spiritual qualities of these geometrical forms."
We assume Joëlle chose this form knowing that in the Pythagorean school the dodecahedron was so sacred that even its name was forbidden to be pronounced outside the school, on pain of death. It was considered to be the basic form of the Universe.
Imagine that a duodecimal rotates helically. At a certain angle, it leaves a trace that looks a lot like the double helix of DNA! That's the secret behind the dodecahedron.
Time to experiment! Watch this audio-visual fragment, how does it make you feel?
What do you think of today's NFT? Share your thoughts on Cointribune's social media!
Drop us a line here, and make sure to attach the links to the artworks you find interesting, as well as a few words as to why exactly you think they're notable. We will consider all the incoming works, and if your choice resonates with ours, it will get featured in one of the upcoming instalments of NFT of the Day!
Are you an artist? Feel free to share your creations. We'll be ever so happy to help you get your works around.