NFT of the Day: "The Evolution of Orchids" by Sofia Crespo
Today is 15th September, and here's another part of CoinTribune's NFT of the Day series with more not-too-trendy but deep and probably underestimated digital artworks that are fortunate enough to have taken the form of non-fungible tokens.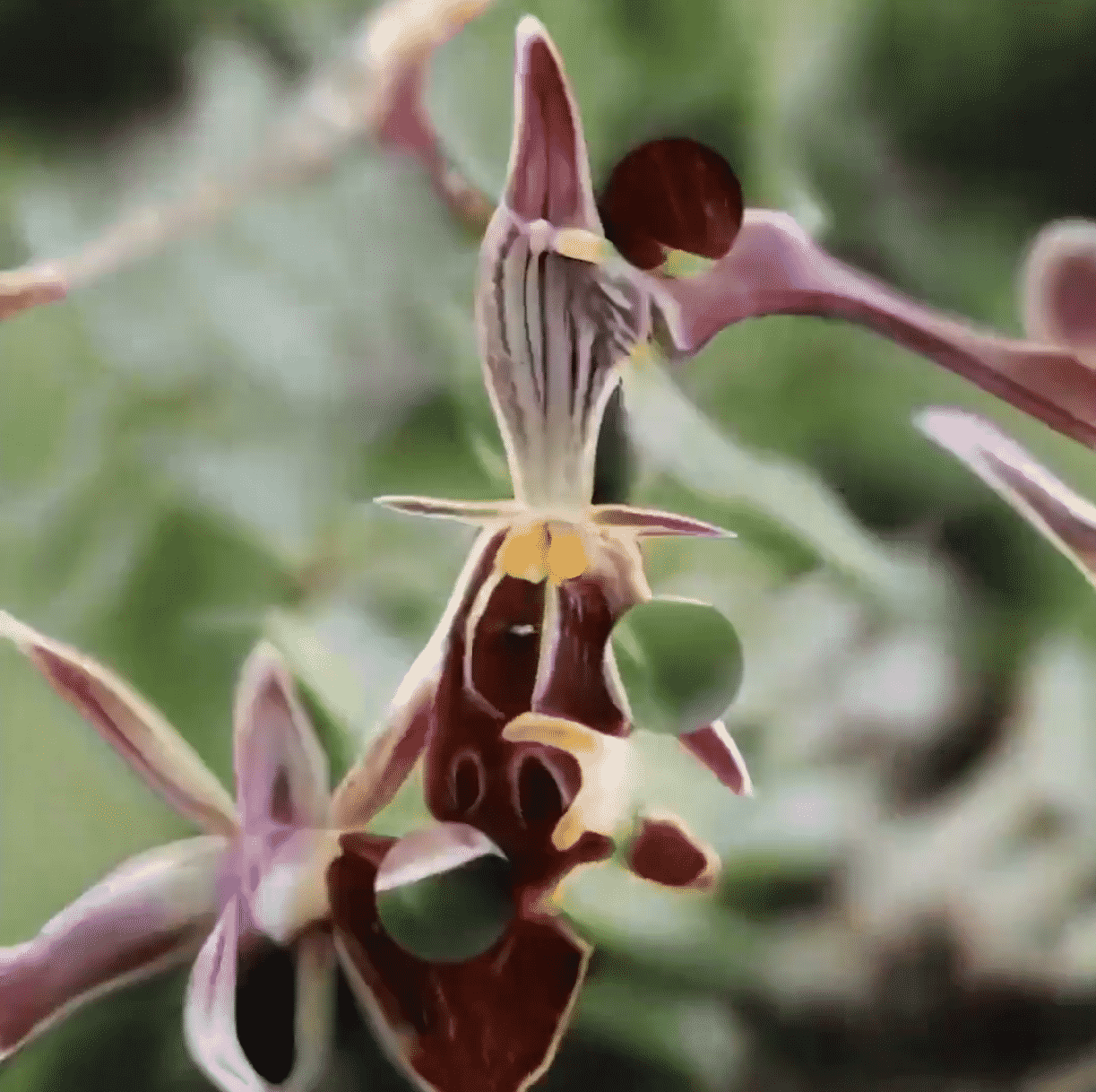 If you'd like to see what NFT was featured in the previous instalment click here. Here we go!
Improvement is key
Our world is constantly evolving, forcing us to learn continuously. Otherwise, life will cease to exist.
Every day, we are faced with new tasks which require new knowledge and skills. If you manage to solve the problem, you will deal easier with such tasks in the future.
Even though everyone is talking about how important it is to constantly change and grow, psychologists advise comparing yourself with yourself yesterday, not with others. It is of utmost importance to understand the value of self-improvement, what fruit it can bear and at what cost. In pursuit of changes, you can undermine your health, for example.
Darwin developed the theory of the evolution of organisms under the influence of the environment. Evolutionary processes are believed to be slow and time-consuming, but sometimes new traits can appear quite quickly.
Orchids stand out among organisms that can adapt and mutate quickly. Today's issue is dedicated to them, so you can enjoy these unusual flowers that have existed on Earth for about 140 million years.
"The Evolution of Orchids" by Sofia Crespo
Here's how the author described her work: "Orchidaceae are an ever-evolving, mutating, and generative family of flowering plants. Meditating upon this evolution we explore the neural expressions of orchid essence, entangling with their cross-pollination of features, details and adaptions: a bustling, rich torrent of diversity and exuberance."
"The Evolution of Orchids" by Foundation user Sofia Crespo is an image of different types of orchids merging one into another. Sometimes they are pulsating, flashing with beauty, then, on the contrary, they are soft and affectionate. The erratic rhythm of their appearance and change suggests that time can be perceived differently. Sometimes it seems that it takes a short second to change something. And sometimes a whole life is not enough…
Some orchids bloom only for a few hours, so what the artist managed to capture is very precious.
The creator found herself in working with the rich biodiversity of the world in non-traditional ways. We were lucky to appreciate one of them today.
The NFT of today is "A evolução das orquídeas" ("The Evolution of orchids") by a user @sofiacrespo.
And, by the way, here's a fun fact: vanilla, used in baking and known to everyone, is one of the species of the orchid family.
Make sure to let us know your thoughts!
What thoughts does it instil? Maybe you would like to contribute to the next NFT of the Day?
We are glad to inform you that you have a unique opportunity to share your thoughts about the industry of non-fungible tokens with us!
Drop us a line here, and make sure to attach the links to the artworks you find interesting, as well as a few words as to why exactly you think they're notable. We will consider all the incoming works, and if your choice resonates with ours, it will get featured in one of the upcoming instalments of NFT of the Day!
And, of course, be sure to share your works if you're an artist. We'll be ever so happy to help you get your art around.