Shopify allows direct NFT sales
The e-commerce platform founded in 2006 is updating and allowing its customers to sell NFTs directly through Shopify.
A Tweet from Harley Finkelstein
It was with a tweet from Shopify President, Harvey Finkelstein, that the company broke the news. Shopify will allow its customers to sell their NFTs directly through their online shops.
Chicago Bulls NFTs
The first NFT shop created was that of the Chicago Bulls basketball team.
Their collection called the "Bulls Legacy Collection" will include six models of unique NFTs available in three different rarity levels. The sale is on from 26th through 31st July.
Fans will have the opportunity to get the NBA Champion Rings in NFT.
The collection launched on 26th July with the 1991 championship ring and will be followed by each title in order for the next five days, ending with the 1998 championship ring on 31st July.
Each NFT purchase will be assigned a random serial number and rarity level which will not be revealed until the NFT is opened. In addition, real-life gifts will be available for the lucky ones!
Attention! A limited number of NFTs will be sold for each championship year: 91 for the 1991 title, 92 for the 1992 title, etc.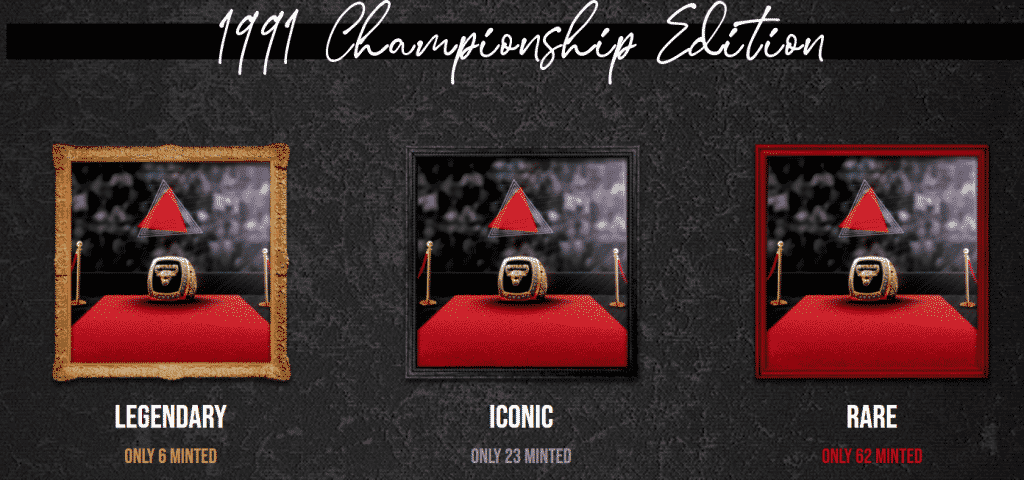 The price? Depends on the year:
1991: $49 (~£35)
1992: $92 (~£66)
The following years have not yet been announced, neither the blockchain to be used to host them. Maybe Flow or Ethereum?
This is not the first time that Shopify and NFTs have been mentioned in the same sentence. At the beginning of the year, the New York Stock Exchange chose Shopify to be on one of six NFTs representing the most memorable IPOs.
Hello there ! Intéressé par l'univers des cryptos-actifs, je suis passé de simples présentations powerpoints à mes amis à la rédaction d'articles sur internet. L'univers des cryptos est tellement vaste qu'il me permet de lier plusieurs de mes passions alors pourquoi ne pas les partager avec vous ?
"Cryptos toujours pareil ! Boom Boom dans les oreilles !" Satoshi Gesaffelstein