Bitcoin in the DR Congo: Faced with Bans, Local Initiatives Flourish
Wed 20 Jan 2021 ▪ 22h26 ▪
4
min read — by
With brokers refusing to offer bitcoin-related services to residents of the DR Congo, local initiatives are exploding: Ndonge sits in this context.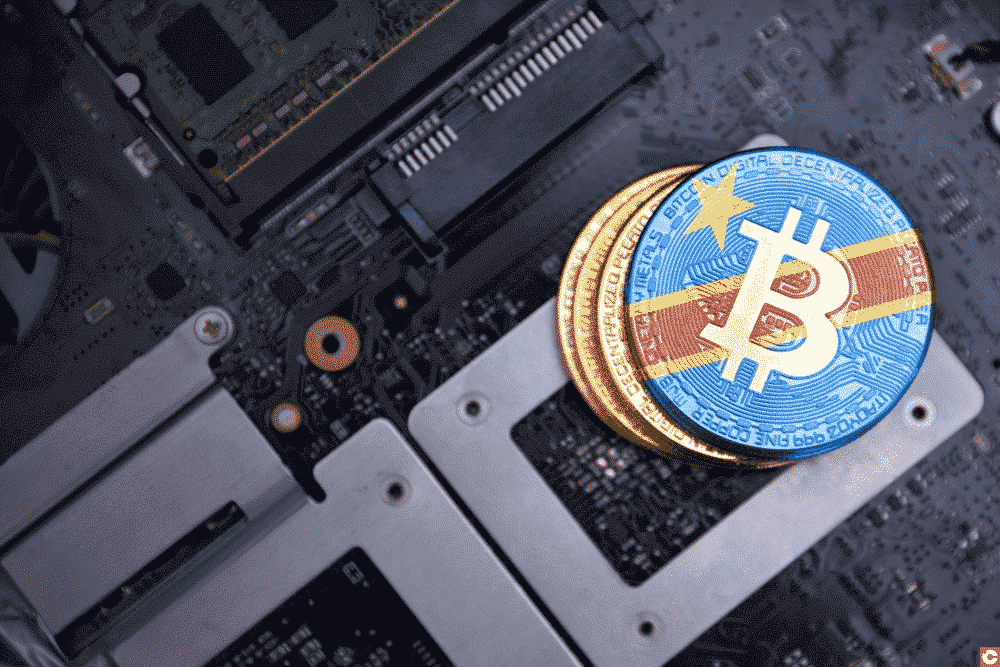 Today, the Readers' Column welcomes Gloire, who will tell us about a Bitcoin platform operating in the DR Congo that we think is worth a mention. Please remember that the words and ideas put forward in this community column are those of their respective authors, and that before any investment decision, you should do your own research. These 13 investment tips are a good start.
Bitcoin, still inaccessible in many countries
In many countries, it is still tricky to even buy bitcoin. The cause: the embargo put in place by most brokers who bring up the fight against the financing of terrorism and money laundering. This criticism is often levelled against the 'currency without borders' label traditionally given to bitcoin.
To push back against this ban, people have worked together on a local level. In 2015, a bitcoin exchange appeared in Butembo, a small town in the east of the country, North Kivu province. Since then, a vibrant community of bitcoin enthusiasts has begun to develop in the country famous for being the epicentre of all evils between war and corruption.
Ndonge brings bitcoin back into the fold
Ndonge is basically a micro-enterprise that sells telephone credits and develops inventory management tools for fellow credit sellers.
In August 2019, the Kinshasa-based startup discovered the potential of bitcoin for its business growth. Since then, its online services have used bitcoin as a means of payment. This way, it is possible for Congolese people from anywhere in the country to buy telephone credit (Orange, Airtel, Vodacom and Africell) by paying in bitcoin.
Ndonge's business activities are not limited to just selling phone credits: bitcoiners can also buy and sell the famous 'digital gold' against the U.S. dollar and the Congolese Franc via the platform. For DRC residents, it is now possible for relatives abroad to buy them telephone credits.
Attractive rates
Using bitcoin on Ndonge offers some benefits, such as 5% off any credit purchase and 7% interest on any bitcoin/fiat sale. In practice, if you send money in BTC to a relative in Congo via Ndonge, they will receive 7% more than the sum sent – a very attractive rate compared to the services offered by the usual agencies (Western Union, Banks…). On the other hand, any purchase involves a commission of up to 12% for small sums, which remains a relatively low rate compared to P2P purchases, often going as far as 20%.
Ndonge continues to make its way in small but sure steps. It has only been in existence for a few months, but the platform already boasts more than 600 registered users, more than 187 transactions (or 0.03293 BTC) and a total trading volume of 3.21 bitcoin. This is probably not enough to finance terrorism, and demonstrates above all that it is possible to open up bitcoin to the Congolese, despite the embargo imposed by traditional platforms.
Recevez un condensé de l'actualité dans le monde des cryptomonnaies en vous abonnant à notre nouveau service de newsletter quotidienne et hebdomadaire pour ne rien manquer de l'essentiel Cointribune !
Salut, c'est Gloire. En 2014 j'ai entendu parler de bitcoin à la télé avant de m'intéresser du sujet fin 2017. Depuis, chaque jour j'apprends à le comprendre tout en partageant mes petites découvertes avec la communauté.
DISCLAIMER
The views, thoughts, and opinions expressed in this article belong solely to the author, and should not be taken as investment advice. Do your own research before taking any investment decisions.