Is Binance Becoming The Coca-Cola Of Crypto?
Wed 20 Jan 2021 ▪ 16h58 ▪
19
min read — by
Binance is the undisputed leader among crypto exchange platforms.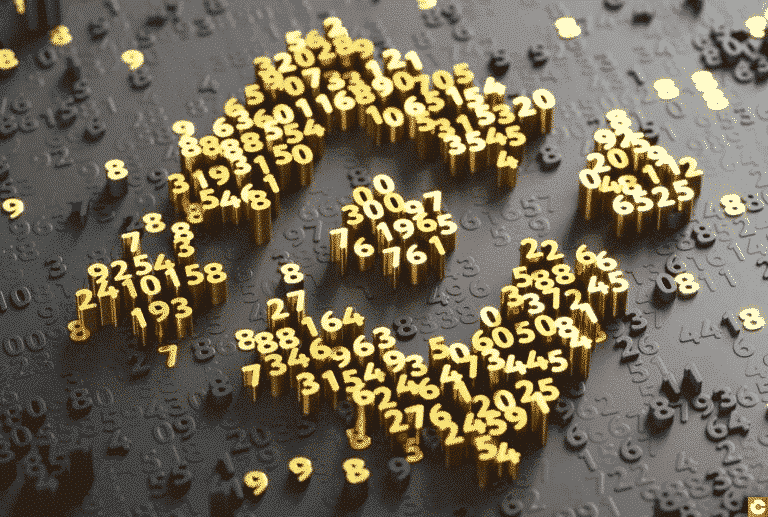 This statement may seem peremptory but it sums up the reality perfectly. It was capable of confidently overcoming (and more importantly, without losing the confidence of its community) a data breach which cost them 7,000 BTC (around £32 million) by guaranteeing its own success or failure as a project, as well as remaining a cash cow even in the midst of an extended bear market. Changpeng Zhao's creation rests above the fray.
It is as much due to the omnipresent nature of its emblematic boss as to the flawless efficiency of its business model, which has catapulted the crypto exchange platform Binance to the top since the date of its creation.
Recently, not a week has gone by without the company announcing a new project. We are seeing it launch assaults on the banking sector, incubator tests or blockchain projects, each time increasing its range of services and international presence.
CZ's objective is of biblical simplicity: to become 'too big to fail', even if it means entering an innovation arms race. It also seems irrelevant if Binance's operation moves further and further away from the core value of blockchain.
Binance is ubiquitously imposing itself effectively – but not subtly – by becoming the archetype of the centralised 'global powerhouse'. Isn't this precisely the very thing that Bitcoin and blockchain intended to limit the power of…?
Binance: born in auspicious circumstances
What were you doing on 21st July 2017? By this time, Donald Trump had been president of the United States for about six months, two new Harry Potter books were announced for September and rumors were brewing that the talented Neymar was going to sign for PSG Football Club…
Of course, the 21st July 2017 was also the closing day of Binance's Initial Coin Offering (ICO) and its own token, binance coin (BNB). The offering lasted 20 days and, even with the backdrop of the legendary 2017 bull run, it was still a real success (£11.5 million raised).
That being said, it was a far cry from certain other colossal initial rounds of funding that peppered this extraordinary year. A month before the Binance ICO, Status had attracted funds of over £80 million and just a few weeks later, Salt would raise £37 million, while Tezos, who's ICO took place around the same time as Binance's, collected £177 million.
In summary, it was still a success, even if it wasn't quite as successful as some others. During this bullish and hysterical year, all you had to do was add 'crypto' or 'blockchain' to any project's white paper and watch the millions rain in.
Regardless, Binance's ICO will be remembered as an event where it sold its BNB tokens to acquire the funds needed to found a crypto market place on which it became possible to trade/exchange cryptocurrencies – even if these days this form of raising capital is very much tried and tested. However, the genius of the idea lay elsewhere: it guaranteed BNB owners (holders) a generous reduction of 50% in trading costs on the platform. A programme to buy back and destroy tokens was also presented as likely, reducing the supply and raising its intrinsic value.
It should be noted that the project's white paper is rather succinct, and very sober, especially compared to those of other projects in the same era. All proportions and comparisons aside, a reminder that Bitcoin's white paper was only nine short pages, demonstrating that conciseness and efficiency keep true values alive. CZ actually explains to you why you should invest in the project. His arguments are:
"Market Competition
We know this will be an ultra competitive space. There are probably hundreds, if not                             
thousands of teams wanting, planning or doing exchanges. Competition will be fierce.                       
But in this age, this is a common risk in any decent concept/startup or mature                             
company. The question is: given our team, track record, experience, industry                     
resources, and product, do you believe we stand a better chance than the rest of the                               
pack? If yes, then please join our ICO."  
                        – Binance white paper.
Very wise and sobering words which resonate all the more, since unfortunately the industry is still, to this day, teeming with dream sellers guaranteeing you miraculous returns using slick sales pitches.
Investors who took part in the ICO had the opportunity to acquire up to 100 million BNB tokens for between ten and 15 cents (eight to twelve pence). As it was yet another ICO mixed up in the 2017 frenzy, few could imagine the fate which awaited the Binance project… We all have heard the story: BNB experienced an ascent nothing short of incredible in the last half of the year, eventually reaching a price of over £17 by the end of December.
Of course, this meteoric rise was one enjoyed by the entire crypto sector, but it was during 2018's bear market ('crypto's nuclear winter') when Binance surprisingly revealed its potential and solidity.
BNB's value resisted bravely, even as investors saw the value of most coins (outside the top 10) crashing heavily back to reality, losing between 90 and 99% of their value. Even if the crash brought the currency to its knees, with a low under £4 at its 2018 trough, its first investors could still congratulate themselves on a shrewd investment in this modest Chinese project (Binance's place of origin, even if it didn't stay there too long). Just check out the price below:
So what is the magic crypto-formula?
Let's see how a concept, which wasn't exactly revolutionary, became the steamrolling giant that we know today… in just 24 months?
Binance: the cash cow
Start-ups of this new digital economy have become accustomed to mind-boggling success in record amounts of time. From Airbnb to Uber, WeWork and Lyft, the large capitalist economies we live in today means we regularly see 'unicorns' being listed on the stock exchange not long after their creation, and very often before they have had a chance to become profitable!
It is important to remember that for these types of companies, time is precious and the only important thing is to become a key player in their sector as quickly as possible. Profits come second, once the competitive warzone has cleared, or before it has even had time to appear. It is a dynamic finale to a poker game where the winner takes all.
Speaking of poker, Changpeng Zhao started out quite the amateur (like many leaders in the sector) before Binance quickly became the cash cow it is today! As soon as it debuted, customers were signing up en masse and benefited immediately. In precisely 165 days, Binance became the world's top crypto exchange!
Even during 2018, it is estimated that the platform generated between $500 million and $1 billion in profit. This meant that the exchange was ranked as one of the most profitable crypto companies in the whole industry (all categories combined).
CZ: the undisputed leader
In the same way that when you see Tesla you think Elon Musk or associate Zuckerberg with Facebook, the boss and founder of Binance embodies his company better than any army of marketing executives could.
With more than 400,000 followers on his twitter, CZ is not just the CEO of Binance but also the most efficient of his community managers thanks to his interaction with his community through the use of geeky jokes and surveys. Therefore, he maintains an image of a leader who is relatable and accessible, something which it is hard to fake.
This accessible nature CZ gives off is all the more meritorious since he is not the usual archetype of some 15-year-old geek who has just recently set up his company and made a fortune on a misunderstanding. In 2005, he founded the Fusion System company in China, a High Frequency trading platform. He also has been invested in the crypto sector since 2012. So as you can see, he is really not an opportunist.
Perhaps most importantly however, Binance's boss has demonstrated that he can steady the ship during the stormy seas of a period that an exchange is usually not supposed to recover from: a data breach which saw tens of millions of dollars stolen!
Binance: an exception to the rule
There is a rule in the crypto sector: a trading platform (where crypto-assets can also be stored) that gets hacked will quickly disappear into insignificance. From MtGox to Cryptopia, this rule has been proved correct time and time again, especially since this very particular sector is based on the trust of its users. As soon as it lost, cue the exodus! If an exchange manages to open again, customers will be in a hurry to repatriate their beloved crypto and then express their dismay on every available platform possible. No crypto exchange can recover from such a blow.
No other exchange except Binance
On the disastrous day of 7th May 2019, the platform confirmed the rumour that has been brewing for the last few hours. The exchange had just been hacked to the tune of 7,000 BTC (more than £32 million)!
Beyond the technical and administrative duties that were immediately undertaken (closing the exchange for seven days, resetting the 2FA system, etc.), it is above all CZ's immediate and unrestrained mobilisation that history will remember. The prisoner immediately announces: 
"Ok, it stings a little but NOBODY will have to suffer from this incident. All losses will be covered by the SAFU fund, an insurance scheme put in place by Binance, precisely to cover this kind of event."
Any other exchange would have sunk, or lost all credibility (which amounts to the same thing). Binance, on the contrary, walks away with the reputation of being managed by a forward-thinking and responsive team! In the month following the hack, BNB saw its value almost double. Proper magic.
Equally, a few months later, there was the announcement of a possible breach of KYC information, which was accompanied by a ransom demand of 300 BTC. Although less serious, this event, in spite of the flaws it revealed, did not in any way damage the trust in Binance – the company only had to indicate that everything was under control. There you go, no biggie!
A wide range of projects
What sets Binance apart from the bulk of its competition is its team's obvious thirst for innovation and conquest of new and uncharted territories.
First, its geographic conquest. As we mentioned earlier, Binance was originally based out of China but due to fear of restrictive regulations, it quickly moved to Japan, before recently establishing itself on the island of Malta. In addition, other head offices are starting to appear elsewhere.
Perhaps most notably we can mention Binance Uganda, which opened in 2018. In addition there is also Binance Jersey, which offers the purchase of Bitcoin using pound sterling and euros, Binance USA, which has allowed North American nationals to benefit from the exchange's services, and even Binance Singapore, which opened in 2019.
This is coupled with strategic conquest too, with the addition of several new services that predict the way the company sees its future expansion:
Launching the IEO on the Binance LaunchPad. An IEO (Initial Exchange Offering) is an ICO directly supported by an exchange platform. The big advantage for the investor is that the subsequent tokens issued will be immediately listed and ready for exchange on said platform, reducing the uncertainty surrounding many projects, which are often unable to reach this stage. Binance enjoys such notoriety, that any listed project sees its value increase immediately, creating a strong incentive. This mechanism is so attractive that Binance was forced to set up a lottery system and strict conditions to choose the lucky few.
The creation of a stablecoin. Many today agree that stablecoins (from those of the Libra project to those of central banks) represent the future of the crypto industry. As such, Binance supports the movement and recently reported on its project of stable currency backed by the British pound: the BGBP. In addition, the exchange's 'Venus Project' aims to develop regional stablecoins from around the world.
An incubator for blockchain start-ups. Announced last year, Binance X will be used to incubate and support developers and start-ups in the blockchain sector.
Binance Lending. Increasingly closer to conventional banking, Binance recently opened a crypto loan service in exchange for interest. Subscribers (limited in number) are offered returns of seven to 15% depending on the cryptocurrency (BTC, ETH, BNB) that they agreed to lend.
A timeline of Binance's projects (source: Binance company blog)
We can also mention Binance Charity, set up for charitable projects, and Binance Academy, which offers online training on the blockchain domain, or Trust Wallet, an external company acquired in 2018. What an incredibly long list for a company that is only a few years old!
Too big, too fast?
As you can see, comparing Binance's destiny to that of a multinational like Coca-Cola is mainly intended to encourage us to ask the question: can Binance continue to grow at the same rate as it does currently and become an almost unbeatable leader of the sector?
"Everywhere, at any time… global we said' (source: Binance company blog)
Perhaps presented in another way… who could be the future Pepsi, able to shake up its dominance?
The risk of growth
A well-known German proverb, which is particularly well suited to the world of speculation, reminds us that "No trees touch the sky". Binance's stubborn growth is therefore not sustainable and will at some point come up against some sort of structural limit. Provided that reaching such a stage is not accompanied by structural collapse, this will be nothing outrageous. This is the issue that a capitalist company, which has opted for diversification as the base of its foundations, is likely to encounter.
However, such sturdiness from the crypto-economic sector is, in its very nature, still far from self-evident. It will take someone extremely clever to predict the future… From regulatory uncertainties to the blockchain's inability to turn trials into finished products that show off their value proposition, not to mention its famous democratisation that's been taking a while.
With the war of mass adoption still far from won, it is sometimes hard to understand what Binance's strategy of occupying multiple secondary fronts really is.
The scarecrow of centralisation
Perhaps more annoying is the realisation that Binance's omnipotence is making it harder and harder to accommodate the true core of the blockchain community. You could genuinely be mistaken of having simply swapped one central financial authority (the banks) for another.
Of course this is not a problem unique to Binance, but merely refers to the very concept of crypto exchanges, simply embodying new intermediaries between the user and their money. Binance's leadership in this sector only solidifies this line of questioning even further.
That being said, we can still praise in this regard the efforts of the platform to set up a decentralised exchange – Binance DEX. Remember that one of the main advantages of a DEX (Decentralised Exchange) remains in the fact that you retain control of your private keys.
Its current leading position, as well as that of its dynamic CEO, is somewhat overshadowed by the question of centralisation. Everything points towards Binance's diversifying ambitions turning it into an all conquering crypto-economic machine. Does this mean it is getting closer and closer to a 'traditional capitalist' institution in search of constant growth? All things said and done, considering the undeniable talent of CZ and his team, there is no doubt that such steps can be topped off with the pinnacle of success… perhaps even a traditional IPO?
Even if this development comes at the price of the compromise of certain values coined by Bitcoin, perhaps Binance will be the first authentic crypto company which will be able to bridge the gap between traditional and new business models.
It would mean the whole sector would thus gain credibility in exchange for what it would lose in authenticity.
Only the future will tell us if Binance will be able to make its mark in the history books in the same proportions as the brands of the 'old world', or if CZ will be suddenly overtaken by someone more daring.
Recevez un condensé de l'actualité dans le monde des cryptomonnaies en vous abonnant à notre nouveau service de newsletter quotidienne et hebdomadaire pour ne rien manquer de l'essentiel Cointribune !
Just your average global millennial embracing, and interested in, the future of money and finance. Excited by blockchain tech as well as fintech but have a special passion for DeFi and Yield Farming, what will this technological disruption bring next?
DISCLAIMER
The views, thoughts, and opinions expressed in this article belong solely to the author, and should not be taken as investment advice. Do your own research before taking any investment decisions.