New York Times reporter creates his own cryptocurrency
David Segal, a reporter for the New York Times has tried to alert the community to the dubious nature of investing in privately-issued digital assets and has even created his own cryptocurrency token, Idiot coin, to do so.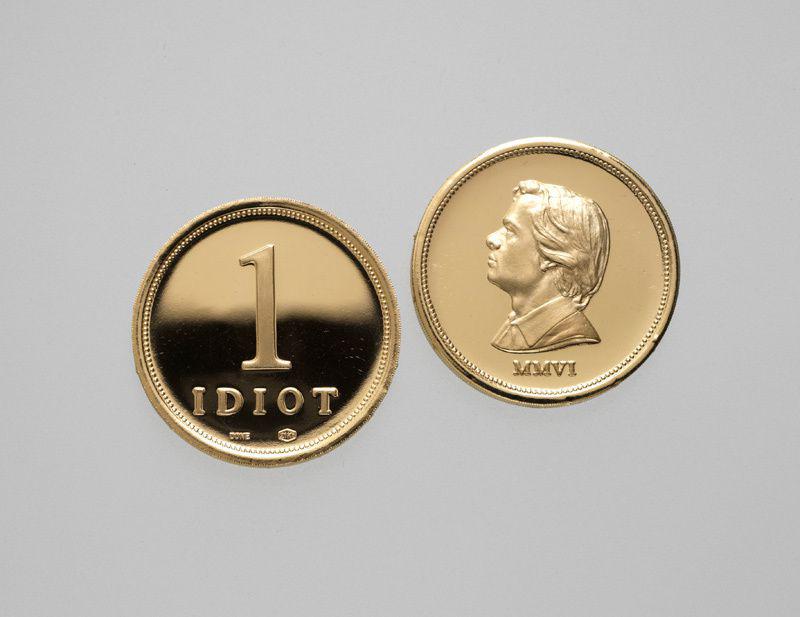 The speculative nature of the market
The cryptocurrency market, even despite its wide range of instruments and services borrowed from traditional finance and adapted to blockchain, has essentially been and remains a platform whose lion's share of popularity is based on the speculative opportunities offered to its users. Whether it's staking, trading, investing, NFT – the root of all these offerings is the desire of the developers of these solutions to capitalise on the speculative thrust of their clients.
There are quite a few people in the market who turn to digital assets to protect themselves against inflation or to use cryptocurrencies as a more flexible financial payment instrument. Enthusiasts enter this community in order to make money from the fluctuations of crypto assets. And often, this desire of theirs, well understood by many, becomes the reason for making solid contributions to projects and initiatives behind which there is nothing but outright hype. Of course, we will not mention any specific examples of such assets. We are sure that you'll easily remember at least two or three of those that are relevant today. If not, take a look at the comments on tweets by Elon Musk. There, every week, dozens of such projects, of varying degrees of hype, are born.
New York Times reporter David Segal came to similar conclusions. He also wrote an article about this phenomenon, and as a proof he issued his own crypto asset called "Idiot coin".
Idiot Coin
According to News.am portal, citing David Segal himself, the crypto market is a place within which various developers promise potential investors an opportunity to earn wealth, but offer them at the same time, deliberately weak, low intrinsic value, and sometimes even openly fraudulent assets. To prove this claim, a reporter from The New York Times has created Idiot Coin.
According to the author himself, it doesn't take expertise or a revolutionary business model to create hype around a digital asset. This conclusion refers us back to the assertion that, unlike traditional financial instruments, the intrinsic value of crypto assets cannot be determined due to the nature of the latter. That's also what makes cryptocurrencies "unreliable and dangerous".
In his article, Segal states that dozens of "hype" coins are created every day around the world, using them to lure millions of gullible enthusiasts to their jobs. And all without much regulatory oversight.
"It usually ends poorly. The vast majority of these tokens are worthless within a couple of weeks. The developers, on the other hand, can make tens of thousands of dollars, sometimes a lot more," he wrote.
In the end, the New York Times reporter only spent about $300 (~£216) in commissions, in exchange for which he got his hands on 21 million Idiot coins. Segal collaborated with Dan Arreola, a man from Taiwan, who posted a tutorial on YouTube on how to create and promote a "fraudulent coin" as a warning to potential investors.
David also hired a web designer to create Coinforidiots.com. The resource published a White Paper whose role was to describe the appeal of the digital asset. As a result, about 300 people from around the world gathered in a Telegram of the newly launched "hype" project, and some of them were confused by the pessimistic attitude of the coin's developer.
"I was letting down these people by refusing to promise them riches," was how Segal described his experience with investors, who never realised they were part of an unsophisticated social experiment.
The main point of David Segal's experiment is that today anyone can issue their own cryptocurrency without any external regulation. And anyone coming into the crypto industry market should invest more consciously and not rely on hype and quick money. The crypto market is growing and some assets whose reliability needs to be questioned will always appear.